Fat Americans Slam Obama For Intense Workout Regime
July 17, 2008 02:11 PM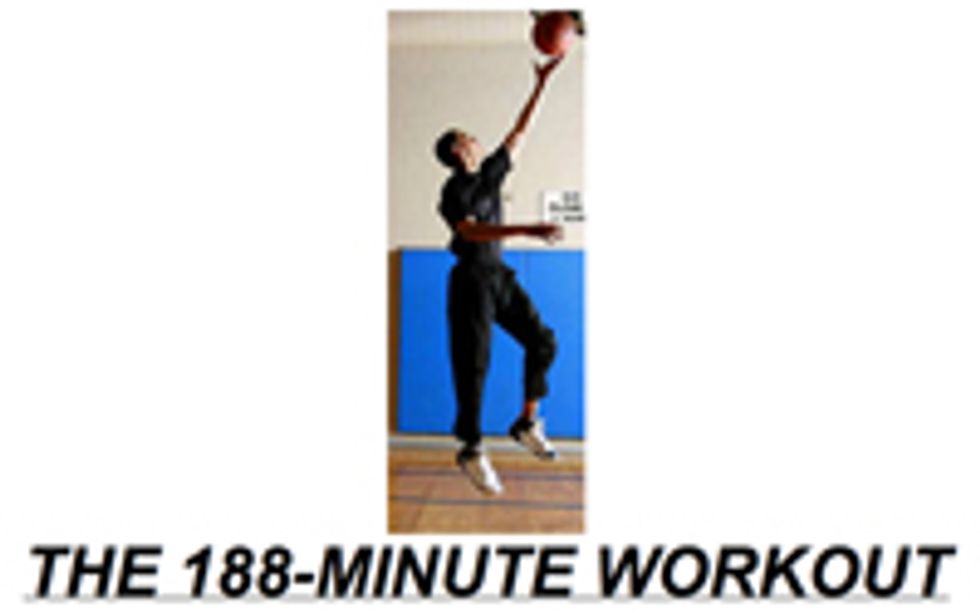 July 17, 2008 -- remember it, because it's the day Barack Obama lost the second black presidency of the United States. Two breaking articles about Obama's shamefully rigorous workout regime are getting the full Drudge treatment, and folks, this stuff is far more damaging than"Whitey" ever would have been. Here's the skinny: yesterday, Hopey spent 188 minutes exercising, spread across three separate trips to the gym. This stands as further proof that Barack Obama is not an Average American, because the Average American weighs 750 pounds and spends 188 minutes of the day masturbating to amateur donkey porn on the Internet.
---
You don't need to tell the AP how damaging this stuff is for Obama, suggests its lede: "CHICAGO (AP) - Sometimes it's hard to tell if Barack Obama is running for president of the United States or Mr. Universe." He's constantly flip-flopping between the two!
See? Flip-flops:
Twice on Wednesday and again Thursday morning, Obama traveled to a lakefront apartment building near his Chicago home to work out with a friend at his gym. On Wednesday night, Obama also spent an hour at the East Bank Club, a mammoth exercise facility just north of the city's famous business Loop where he is known to play basketball.

On the former occasions, reporters accompanying Obama saw him get in and out of an SUV wearing a baseball hat, white T-shirt and black sweat pants. On the visit to the East Bank Club, Obama was dressed casually as if going out to dinner, wearing slacks, a blue blazer and flip-flops.
If you're stupid, you probably don't realize that this is AP Code for something far more sinister and unprintable: Barack Obama -- a known "player" of "games" -- regularly ditches the press to go have sex with men and woolly mammoths at his secret other apartment by the lake. He wears a blue blazer afterwards because he thinks we're morons who'll never discover the truth. And the flip-flops? That's just his way of saying "fuck you."
Let's imagine hypothetically that the gay undercurrent isn't there, and that he really is exercising 18,000 times a day. If this is the case, then it's a pretty flagrant piss on the graves of George Washington and Abraham Lincoln and other actual Americans. ABC News has more:
Senator Obama has been known for his strict work out regimen – rarely missing a day in the gym even with a busy campaign schedule. But for reporters following Senator Obama as he strolled in and out of gyms six times over the course of one day - his multiple visits raised a few eyebrows – with even a campaign aide cracking a smile as the third gym stop of the day was announced.
Six workouts a day? Jesus, if he's so big on staying skinny, why did he ever stop doing coke?
Political Play of the Day: Obama becomes a gym rat [AP]