Fattest Human On Earth Chris Christie Challenges Corzine On Fatness Issue
News
October 29, 2009 02:40 PM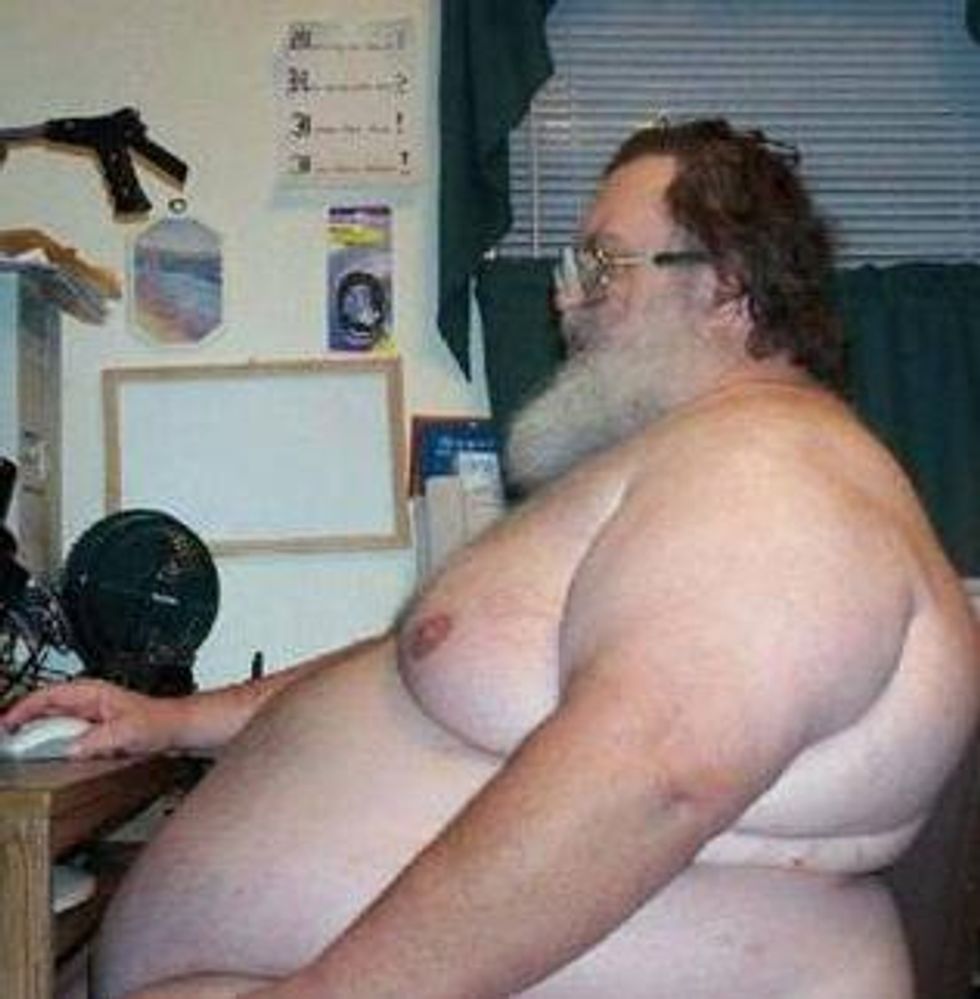 Holy baloney, the "2009 Elections" are in less than a week! QUICK BRIEFING: Bloomberg will win, McDonnell will win, New Jersey is a toss-up, the end. The only issue that matters in the New Jersey governor's race right now is about howastonishingly fat Republican candidate Chris Christie is and whether his insatiable, non-stop search for food will ever get so dire that he resorts to eating New Jersey children, en masse, from a Frito's bag. His opponent Jon Corzine has been suggesting this as a possibility, and has risen in polls accordingly. Chris Christie is very sensitive about this, so he challenged Corzine to an honesty contest this morning on whatever new thing Don Imus is hosting.
---
The Republican nominee's weight became an issue in September when Corzine launched a television ad that closes with a shot of Christie slowly stepping out of a car. Earlier in the ad, Christie is accused of "throwing his weight around" to get out of a traffic ticket stemming from a car accident that injured a motorcyclist.

Corzine surrogates have also frequently hinted at Christie's weight, and when asked if he thinks Christie is fat during an editorial board meeting earlier this month with the Press of Atlantic City, the bald governor responded: "Am I bald?"

Asked about the television ad, Christie said it was "just silly" and "beneath the office" Corzine holds.

"If you're going to do it, at least man up and say I'm fat," he said. "Afterwards he wusses out and says 'no, no, no. I didn't mean that I don't know what you're talking about.' Man up. If you say I'm fat, I'm fat. Let's go. Let's talk about it."
Nice try, fattest man alive. It's obvious that you're trying to lure Jon Corzine into a face-to-face confrontation, just so you can eat him.
CHRIS CHRISTIE WEIGHS NINE MILLION POUNDS, EVERYONE!
Chris Christie: 'Man up and say I'm fat' [Politico (not a trend piece so whatever)]