Flint's Water Better! Sort Of! WAIT NO DON'T *DRINK* IT!
News
December 06, 2018 09:52 AM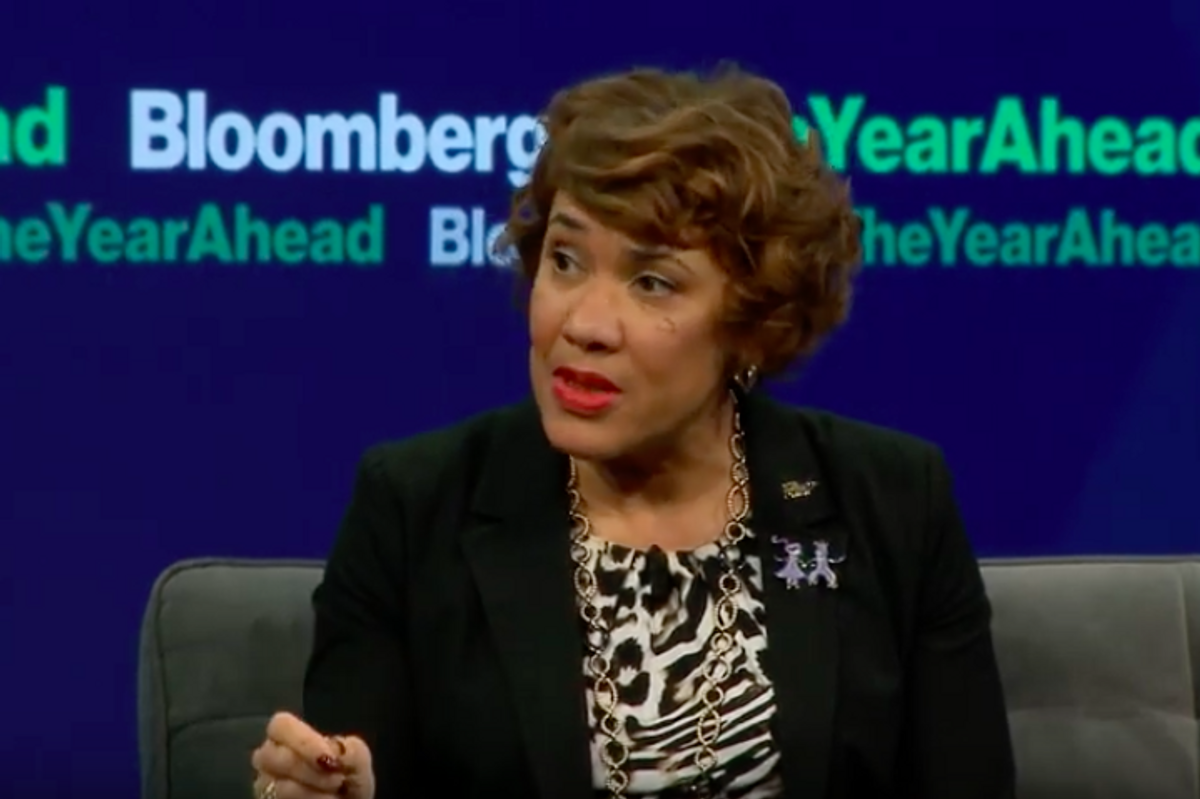 Good news! Flint, Michigan, almost, maybe has clean drinking water again. Back in April 2014, the city switched its water source from Detroit's system to the toxic Flint River and failed to treat the river water with corrosion-control chemicals that would prevent children from suffering irreversible lead poisoning.
Outgoing (thankfully) Governor Rick Snyder took full responsibility for this man-made disaster and set up some patsies to take the fall. Residents of Flint were advised not to consume the city's tap water until all the compromised water service lines were replaced. Flint Mayor Karen Weaver was reportedly set to announce Tuesday that they'd replaced all of the lead and iron pipelines a year ahead of schedule or five years past when it never should've happened in the first place. (It all depends on if you're a "glass half full" of metallic sludge type of person.)
These initial reports were misleading, though. Weaver actually said that the city had excavated about 18,300 service lines but it's only replaced 7,700. The news might've gotten a little ahead of itself, but Weaver claims this is a "this is a huge step toward" Flint's efforts to move "from crisis to recovery."
---
"We have been ahead of schedule from the very beginning. Public health and public trust has been priority one and we have never wavered from our mission to provide safe, clean drinking water to every resident in the city of Flint," Weaver told The Detroit News.

"Moving forward, we will continue our fight to make Flint whole. We have made a lot of progress in these last two years, and I do not plan on slowing down."
Weaver still cautions residents to continue drinking bottled or filtered water; her FAST Start program still has to complete the remaining construction work and then run tests determining that there are no more than just trace amounts of water in the lead. Michigan was spending roughly $22,000 a month to supply Flint residents with safe drinking water. The Absopure Water Company had a $16.7 million contract to provide the state with bottled water. That's the short-term financial hit but there's also the long-term environmental costs from the use of plastic bottles.
Weaver did get a little salty with the officials whose rank incompetence and greed created this mess.
"We will continue to make our case for in home fixtures and appliances that were damaged as a result of this crisis, to be fixed. We will continue to cry out for justice and that those who are responsible for this tragedy be held accountable, no matter the person."
No matter the person? Yeah, she's definitely talking about Snyder, who pulled the plug in April on state-sponsored bottled water and apparently told Weaver to "get over" her constituents being poisoned. He insisted the lead levels were within "federal and state guidelines." Weaver, I imagine, said some four-letter words but her public statement was essentially "Are you nuts? Let's wait until the pipes are replaced." Besides, Flint had understandable trust issues with Snyder.
"It's beyond belief that the governor expects the folks in Flint to trust the government now, when they lied to our faces about lead in our water just a few years ago," says State Sen. Jim Ananich (D-Flint). "That trust was broken, and families in Flint still don't feel that the water in their homes is safe to drink. We won't feel safe drinking our water until every bad pipe is replaced, and the administration that caused this disaster needs to make sure bottled water stays available until that happens."
Flint resident LeeAnn Waters claims to use 40 cases of bottled water a week for drinking and cooking and pays to fill 20-gallon bottles to bathe their children once a week. That's a travesty and undue burden I hope a better governor than Snyder will address. Fortunately, Synder's replacement and actual human-type person Gretchen Whitmer seems committed to resolving the remaining issues in Flint.
Follow Stephen Robinson on Twitter.
Yr Wonkette is supported ONLY by reader donations, and it's the end of the year! If you've got spare scratch lying around, why not shoot it to us?
Stephen Robinson
Stephen Robinson is a writer and social kibbitzer based in Portland, Oregon. He writes make believe for Cafe Nordo, an immersive theatre space in Seattle. Once, he wrote a novel called "Mahogany Slade," which you should read or at least buy. He's also on the board of the Portland Playhouse theatre. His son describes him as a "play typer guy."