FLOTUS Moments Away From Creating Actual Army of Obese Children
News
October 10, 2011 03:35 PM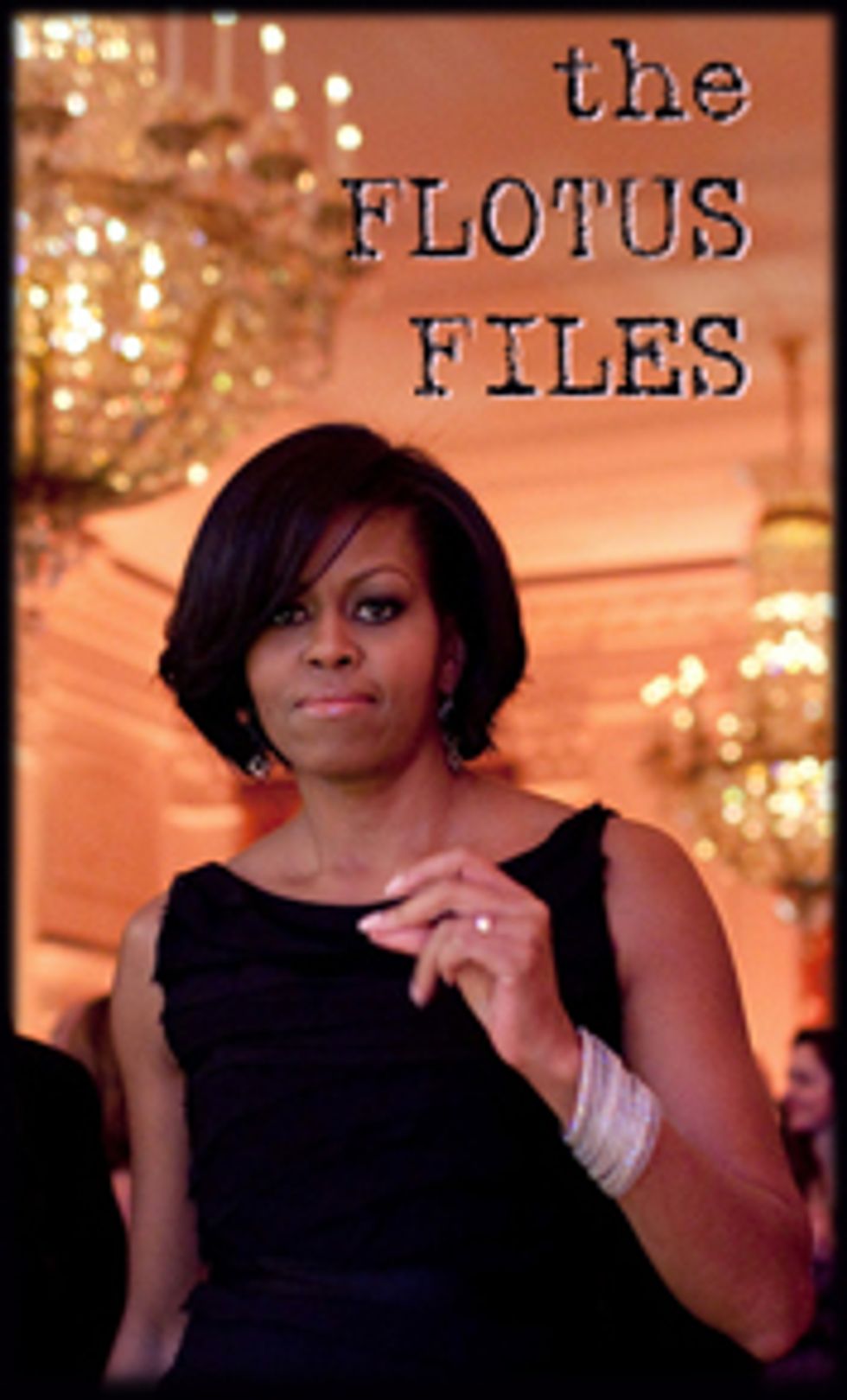 Our FLOTUS had her fun last week, when she went for a casual walk through a Target storeeven though she wasn't fooling anyone. Now she is back to her normal business, which means she is hanging out with her BFF Rahm Emanuel, shouting curse words at the fat children of Chicago's food deserts. But between that and settling violent disputes between Sasha and Malia over who gets "Scott," the Secret Service guy who probably most resembles Justin Bieber, our Michelle still finds time for the little things, like trying to get in the Guinness Book of World Records.
---
Getting in the Guinness Book of World Records is, at some point, every child's dream. So of course, our FLOTUS has come up with a plan to manipulate the brains of obese children, to make them believe that they could really set a world record, by exercising, and not by making the world's biggest donut.
First Lady Michelle Obama is not, sadly, attempting a jumping jack world record by herself. But she's doing the next best thing.

She helping to win the Guinness World Record title for "most people doing jumping jacks in a 24-hour period." Hundreds of Washington, D.C., schoolchildren will gather with her and do jumping jacks for a minute Tuesday on the South Lawn. (NewsFeed recommends that they blare House of Pain's "Jump Around" as a soundtrack. And we'll be there to make the suggestion in person.)

Mrs. Obama is supporting National Geographic Kids, the organization leading the effort to get at least 20,000 doing jumping jacks. But it fits perfectly into her First Lady cause of fighting childhood obesity, notably through her "Let's Move!" campaign.
Thank you for that creative soundtrack suggestion but considering her Beyonce video, we are fairly certain our FLOTUS can do better than that. [TIME]