Former CEO of Merrill Lynch Has Some Very Pressing Questions About His Executive Pay
News
September 28, 2012 01:20 PM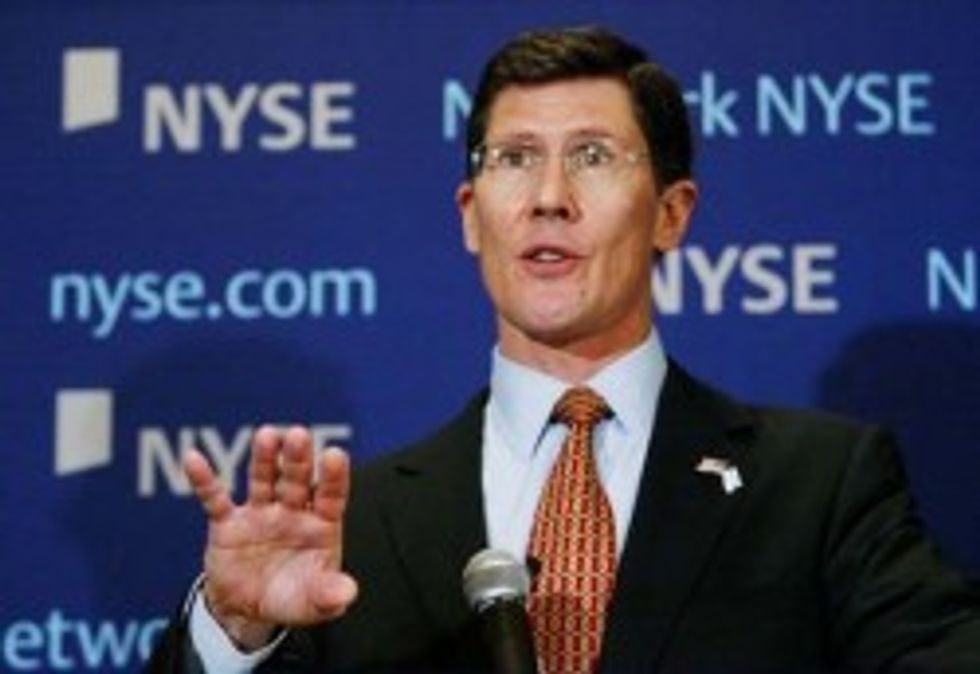 It's 2008, and some of the Brightest Minds in the nation have gathered at our nation's capital order to prevent global economic collapse. The bankers arrive, and they immediately begin asking what they can do to help the country's homeowners, many of whom will soon find themselves facing foreclosure. Ha! Ha! Ha! No, stupid, they did not ask about the homeowners, theirfirst question (literally) was something along the lines of "Whatever happens here, I'll still be getting lots of money, right?"
---
Sheila Bair, former chair of the Federal Deposit Insurance Corp., ... was in the room when the major bailout decisions were made, and she was one of the few pushing for real accountability from Wall Street and real protection of homeowners…[On CurrentTV], she told an amazing vignette.

The infamous TARP funds were being discussed with the CEOs of the major banks, and they were all called to Washington for the critical meeting with the Treasury secretary. The financial world was literally teetering on the brink of disaster, and the first question asked by John Thain, the CEO of Merrill Lynch, was not about how the system could be saved, the economy preserved, the integrity of the banks upheld.

No. He asked if his compensation was going to be cut. This is the guy who spent more than $1 million putting new carpets in his office, paid for by shareholders—and then by taxpayers.
Well to be FAIR, the new carpet he put in his office was only $87,000; most of the money went to pay the interior decorator, Michael Smith, who charged an $800,000 fee for his decoration expertise. (Note: we are in the wrong business.)
But don't worry about poor John Thain. After Merill Lynch was sold to Bank of America as part of the bailout, Thain headed over to the CIT Group Inc, which had received $2.3 billion dollars from TARP in December of 2008. There, he was given a pay package of $500,000 in cash, $2.5 million of restricted CIT stock with a holding period of one year, and $3 million in stock restricted for three years. This compensation was deemed appropriate by a "pay czar," who pointed out that the inclusion of so much stock would act as an incentive for Thain to perform well. And after THAT Thain was honored at a "Father of the Year" gala for bankers by a bunch of nonprofits. So he's doing just FINE, don't you worry about him! Surely the years following 2008 have been just as kind to You People?