Former Missouri House Speaker (R) Beats Up, Chokes Mistress During Sex [UPDATE]
News
December 07, 2009 06:13 PM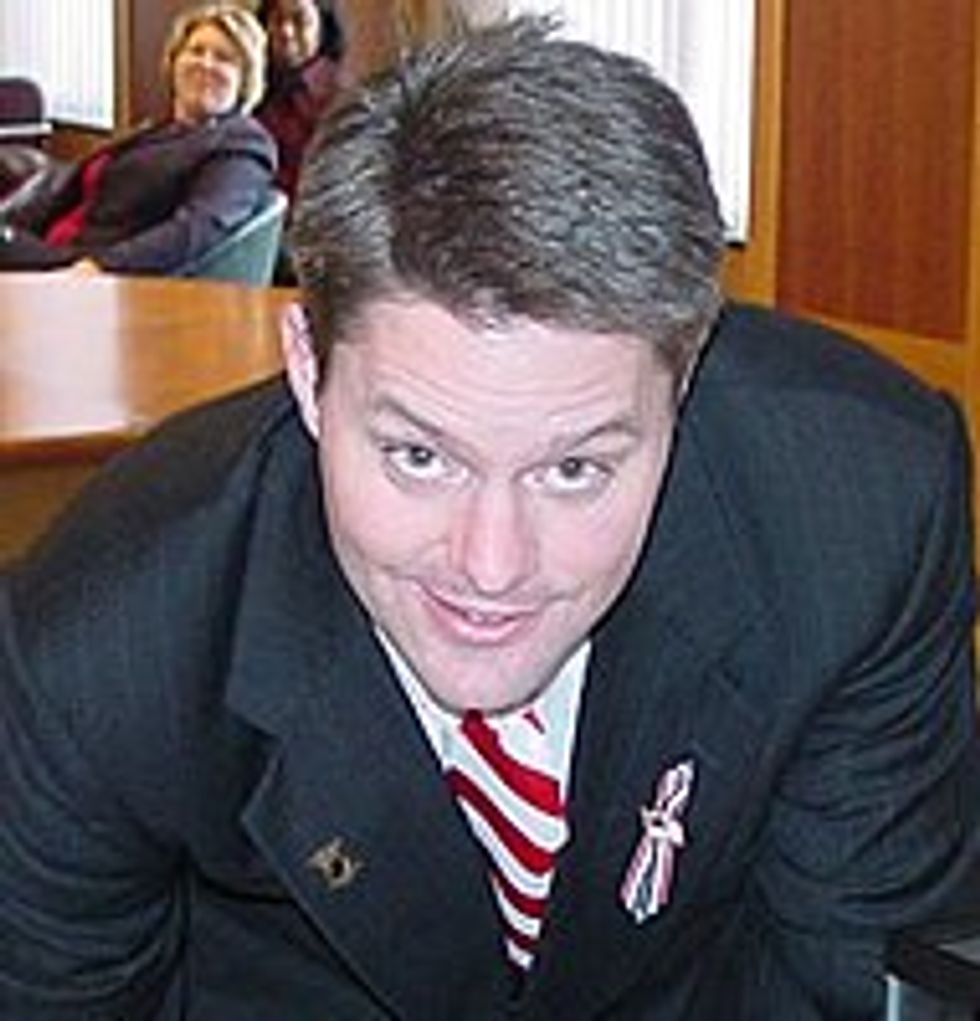 In an incident in which the perpetrator should have considered that he would become a household name on Wonkette before going through with it, former Missouri House Speaker Rod Jetton is facing assault charges for allegedly beating the shit out of his mistress while having sex. His ladyfriend had not uttered the "safe word," probably becauseJetton was beating her unconscious.
---
The Scott County court clerk confirms a felony complaint has been filed against former Missouri House Speaker Rod Jetton for an incident that allegedly took place Nov. 15 in Sikeston, Mo. [...]

The complaint alleges Jetton "recklessly caused serious physical injury to ------- by hitting her on the head, and choking her resulting in unconsciousness and the loss of the function of part of her body."

UPDATE, 3:50: The affidavit attached to the probably cause statement alleges Jetton went to the home of the victim Nov. 15, where he and the victim drank wine and watched a football game. The victim claims Jetton hit her on the face and choked her, leaving bruises that the police department photographed.

The affidavit claims the assault occurred during the night and into the morning of Nov. 16. It says Jetton and the victim agreed on a "safe word" "to use as a stop word during intercourse."
The "safe word" is hard to utter when you're being CHOKED TO DEATH.
Rod Jetton is married divorced-ish (SEE UPDATE) with three children and attends Methodist church regularly. He is affiliated with the Republican Party. He is a Real American, the end.
UPDATE: First the boring correction: Jetton and his wife agreed to a divorce settlement earlier this year, although it's unclear if that's been finalized. We don't know why they got this divorce, but probably because Rod Jetton likes to beat people unconscious during sex.
But the big news: the password was "green balloons." As in, "You should have said green balloons," which is a direct quote from Rod Jetton.
"Green balloons" is common street slang for "ha ha you are unconscious and cannot say this term right now."