Fox News Names White House Shooting Suspect 'Occupy Shooter'
News
November 17, 2011 03:56 PM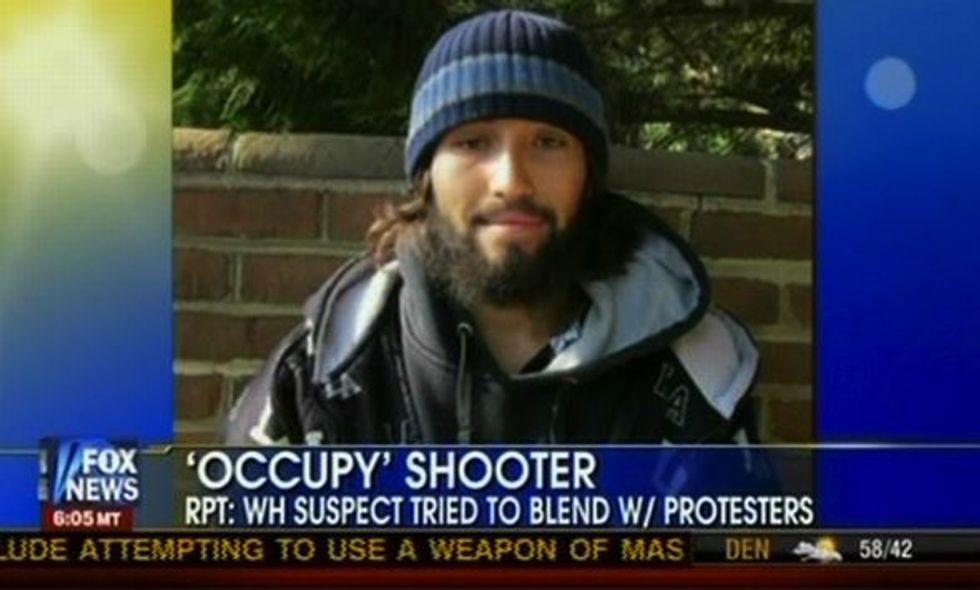 Remember yesterdaywhen we were all making satirical jokes about how Fox News would call the angry bum arrested for allegedly shooting at the White House some symbol of the #OccupyWallStreet protests? Well, that happened. Today. The turnaround time for Satire-to-Actual Fox News Report has hit an all-time low of about ten hours.
---
Media Matters gets up early to videotape this absurdity:
Fox & Friends claimed that alleged White House shooter Oscar Ramiro Ortega-Hernandez had been "tied to [the] Occupy" movement, even calling him the "'Occupy' shooter." In fact, investigators have reportedly "found no connection between him and the Occupy protesters."
Haha, they even dragged terror-porn b-lister Michelle Malkin out of mothballs to basically read our post from yesterday, with a straight face.
Incredible! Or, not. In any case, that's the story today in the Alternate Universe of Old People In Their Nearly-Foreclosed Homes: The pro-Obama hippies at the #OccupyDC camp are actually anti-Obama assassins. Good to know! And maybe it will become true someday, if enough cops crush enough innocent skulls, right? Gah. [Media Matters]