Fox News Nut Invents Conspiracy
News
December 12, 2008 02:00 PM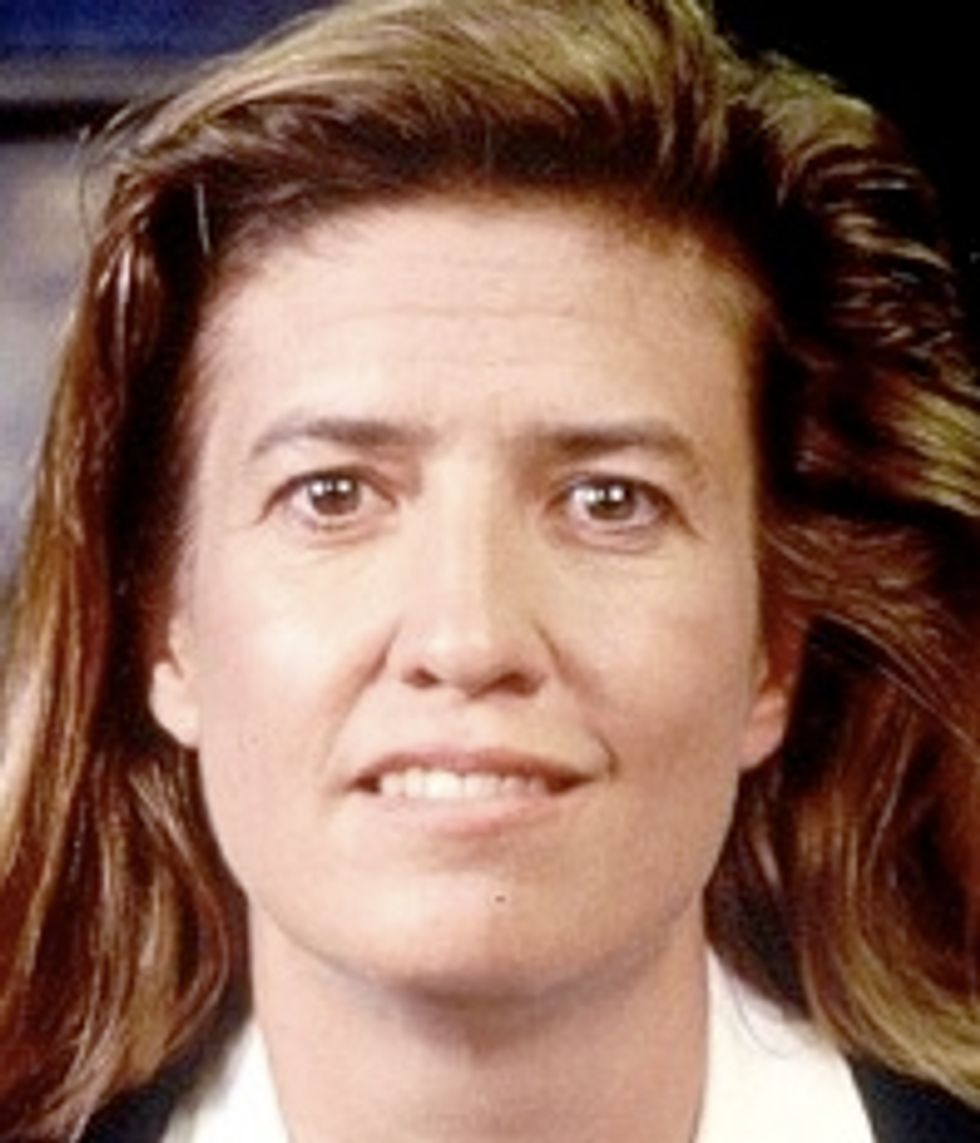 Mush-mouthed Fox News hostess Greta Van Susteren -- remember her? -- is apparently still doing teevee broadcasts about that white gal who disappeared from an island beach resort about 10 years ago. There are people still talking about this! Not anybody you'd know, but still! So, not only does Greta V. continue to have a cable-news program, but she has also been provided with a blog on the FoxNews site. (Hey, even your editorhas a blog on the FoxNews site, so it is not that big a deal.) You must read the incredible new conspiracy this person has invented, on her blog, while riding on a train -- which prevents her from linking to Internet stories, on her blog, for some reason! Fucking trains!
---
Here is the blog post in question:
oh oh - what does this mean?

by Greta Van Susteren

I just read an article in the Chicago Tribune about big Dem operative close to Congressman Rahm Emanuel…his name is Jimmy DeLeo…the Trib tried to find him in several of his haunts including - get this - the Excelsior Casino in Aruba!! That is where Joran met Natalee Holloway! As soon as I get off the train I will link the whole article…but this sure is odd!!
You know how your Wonkette editors occassionally engage in humorous hyperbolic excess, what with the double exclamation marks and general "Oh, whoops, went crazy!" kind of nonsense? Well, here's a person employed by a major broadcast media company who sincerely writes this way, in real life -- but much worse, as she also doesn't know how sentences work, or how to punctuate or use those fancy upper-case letters. And this is fully intended for serious public consumption. Jesus fucking christ.
Also, just try to imagine a day inside this Greta person's mind. No wonder Scientologists are terrified by the very idea of doing drugs.
Thanks to Wonkette Operative "technicolorjello" for the tip!
oh oh - what does this mean? [Greta Wire Blog]