Fox News Unveils Netflix for Right Wing Crazies
popular
October 29, 2018 12:10 PM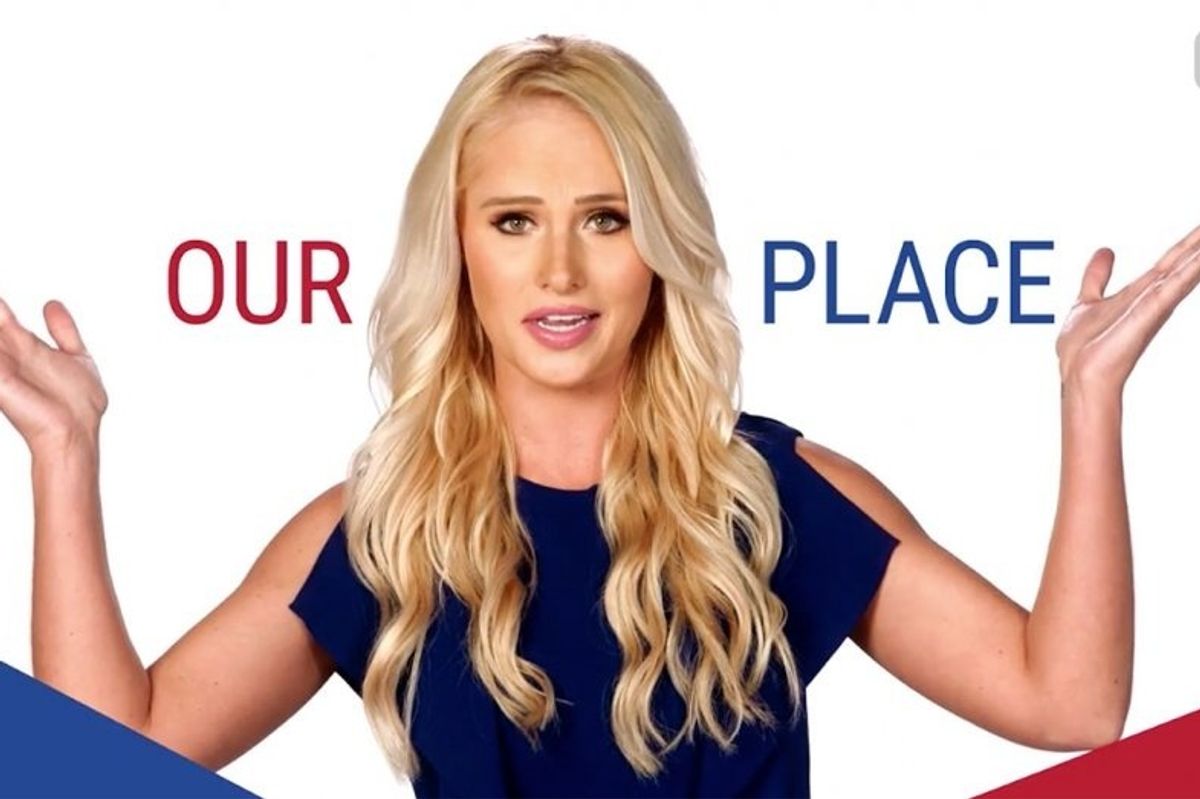 Just prior to a Trump-inspired 72 hours' hate, in what can only be described by the worst announcement timing ever, Fox News announced its streaming propaganda channel, Fox Nation. You can access it by phone, computer and select TV devices, just like NRATV. What can possibly go wrong?
Via The Hollywood Reporter, Fox announced the service it's been teasing for months will formally hit the market on Nov. 27 and will cost $5.99/month or $64.99/year. Or you can get one of four new Fox Nation membership offerings, including one- (during impeachment), two- (during new Democrat President & Senate) and three-year (during the first year of new Democrat president and Fox Nation's first inaugural victimhood year!) subscription packages.
These limited "Founders" packages, of course, come with swag that will instantly let your friends and family know that you are THE one to avoid during all holidays & social gatherings and social media.

---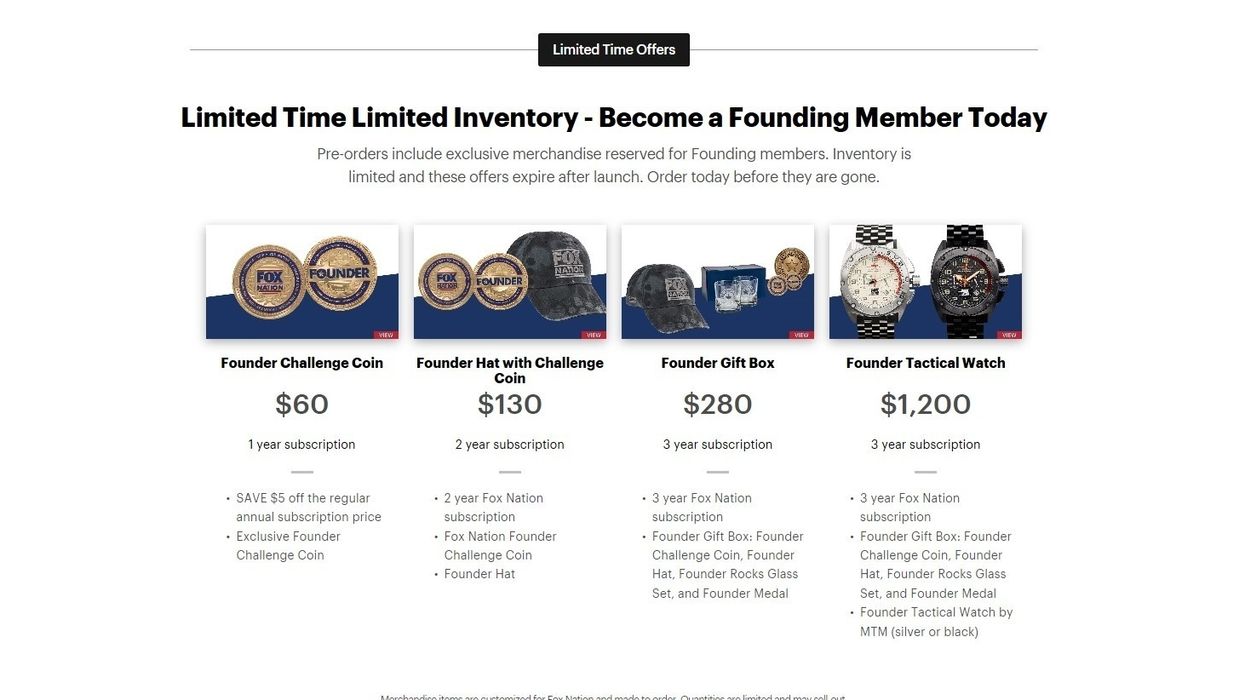 What's a Fox News package without getting you some 'gold coins'?
Fox Nation will stream exclusive programming (and some Fox News audio) and not outright replace Fox News Channel because they already have the older propaganda brainwashed cable news audience on lock and many rural areas (their audience) do not have good internet access.
The goal was outlined by Senior VP of development and production John Finley:
We are incredibly excited to bring our viewers exclusive access, content and experiences from our Fox News stars at an attainable price [...] In an on-demand era of viewers watching content wherever and whenever they want, Fox Nation will complement and enhance our powerhouse Fox News programming for the loyal superfans who want to remain connected to our signature platforms.
"Superfans" like Donald Trump, your racist uncle and Cesar Sayoc Jr. can enjoy "great programming" like:


Brian Kilmeade with his own show. What a delight...
And all your diverse Fox News personalities:


They have to vary the background colors since most of their personalities don't
This was not a surprise after Disney announced in December 2017 that it would acquire the majority of 21st Century Fox. This will bring Avatar, Fox's MARVEL properties, Aliens, Predator, and The Simpsons, as well as networks FX and National Geographic, to Disney. Disney will pay $52.4 billion for Fox, but will spin off Fox broadcast networks, the Fox News Channel and Fox Business Channel, the Fox studio lot in Los Angeles and several national sports channels, leaving them in the hands of Fox chairman Rupert Murdoch and his family. Murdoch said in a statement at the time:
The New Fox will draw upon the powerful live news and sports businesses of Fox, as well as the strength of our broadcast network.
Fox Nation seems to be the first step of the "New Fox." Like "New Coke," it will probably be new packaging but retain the same xenophobic flavor and sexual harassment as the original Fox News. Maybe they can get the former "New Coke" spokesman! (He's available and quite on brand.)

If not, I'm sure based on this Geraldo's tweet...

Since she's made an apparently heartfelt apology for grossly misguided remarks, how about showing some mercy to an otherwise good person?Hope she comes back to Fox.
— Geraldo Rivera (@GeraldoRivera) October 25, 2018
...after the recent suspension and cancellation of her NBC show, looks like Megyn Kelly could finally go home again.
Wonkette is ad-free and doesn't cost you $5.99 a month unless you want it to. Throw some coins in the tip jar if you are able!
Michael Mora
Your friendly neighborhood Puerto Rican Political Freelance Writer for @wonkette. Pop Culture observer, Amateur Movie reviewer & Comics fan. Former Active Duty Marine. All opinions are mine only.