Fun Things We Learned About The Comey Firing: A Wonkette Listicle!
Russia
May 10, 2017 04:40 PM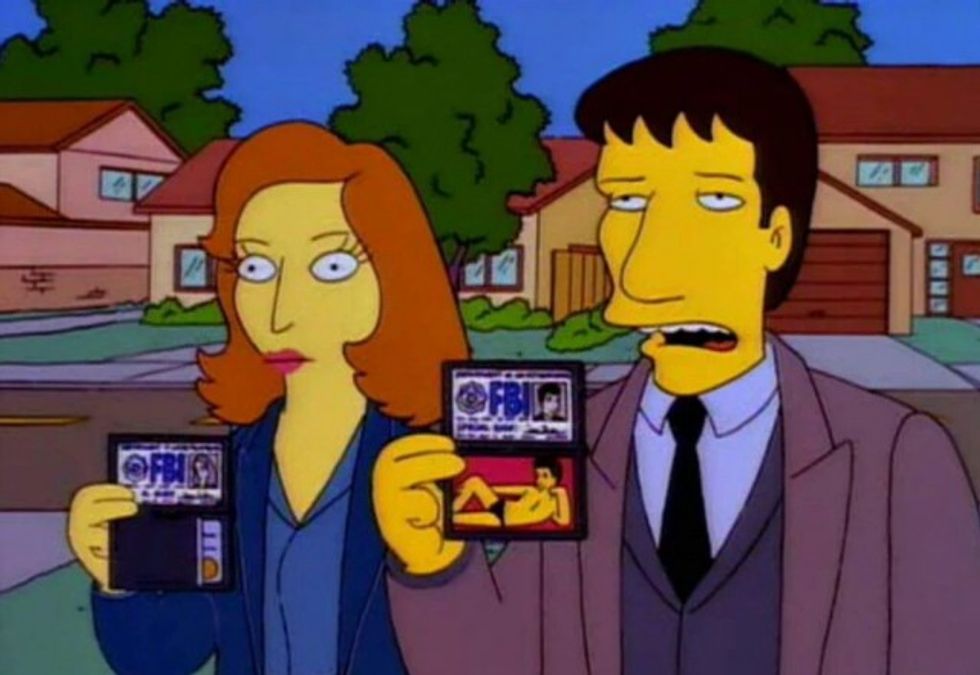 Help us, Scully and Mulder. You're our only hope!
---
As with any breaking story, Donald Trump's firing of James Comey from the FBI has generated about a million loose ends, so let's try to pick up a few of them, to ensure our Wonkers are among the most well-informed readers of listicles in America! In no particular order, let us examine some of the bric-a-brac and chaff that's gathered all over the floor:
Vanishing Spicer!
From the lede of the Washington Post's invaluable story on Team Trump's fuckscramble to explain why James Comey had to be fired right now:
White House press secretary Sean Spicer wrapped up his brief interview with Fox Business from the White House grounds late Tuesday night and then disappeared into the shadows, huddling with his staff behind a tall hedge.
That imagery brought something to mind for Buzzfeed reporter Tasneem N:
"Spicer... disappeared into the shadows, huddling with his staff behind a tall hedge."https://t.co/55yOI4D2Ji pic.twitter.com/mBYHectRVh

— Tasneem N (@TasneemN) May 10, 2017