Gal Who Used To Lie For Dick Cheney & John Cornyn & Bush Admin. Energy Dept. Will Now Lie For BP
News
June 02, 2010 12:49 PM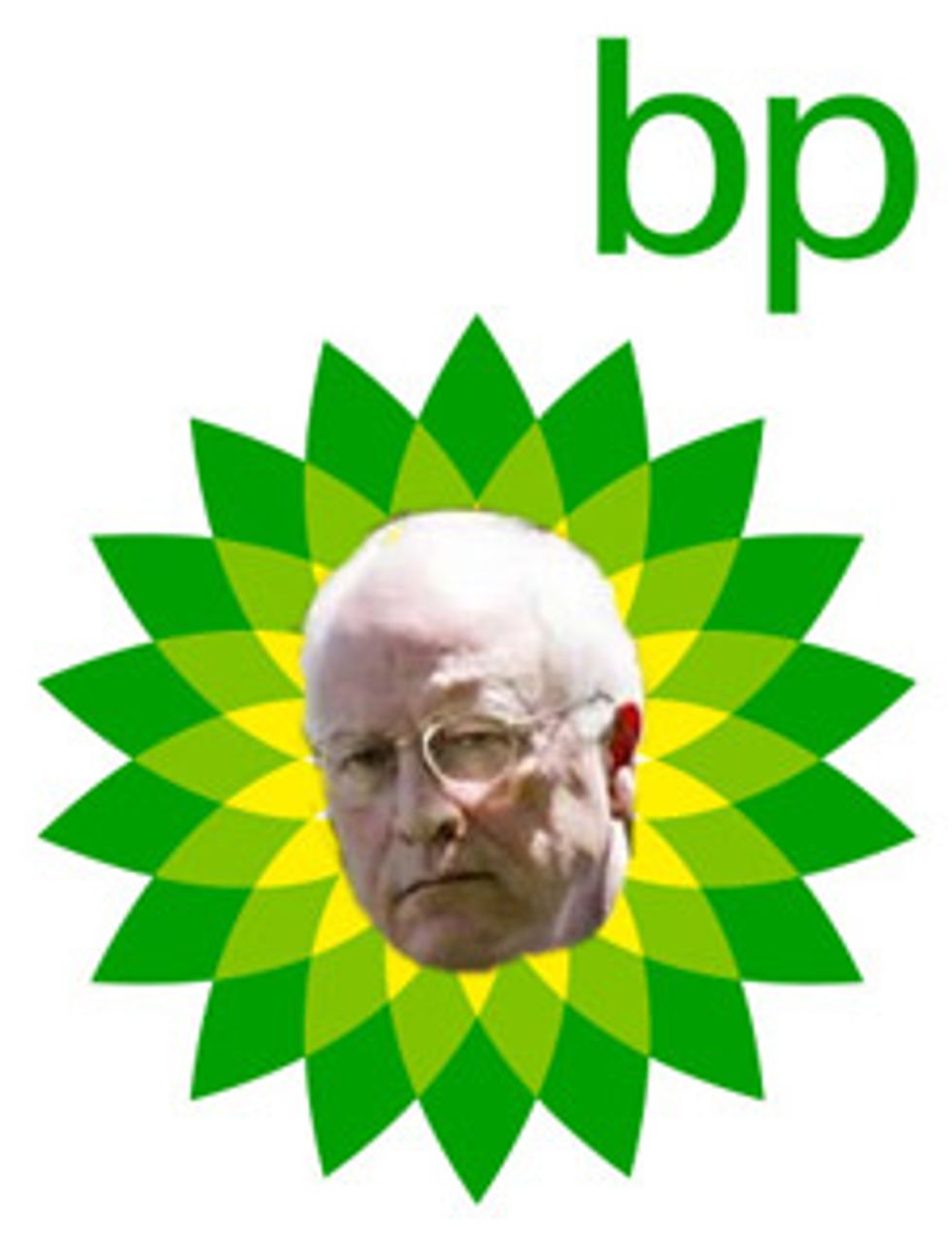 Troubled oil giant BP, which justwants its life back, is having a "bad news year" and needs the kind of experienced press flak who's got plenty of experience lying for America's most evil people. This is, after all, America -- despite the Gulf of Mexico's mysterious "Mexican Name" that keeps Sarah Palin confused every night on Twitter ("Well if it's so Mexican then where's the Taco Bells?"). So, BP hired Dick Cheney's former press secretary, Anne "Anne Kolton" Womack-Kolton, as the disaster company's new spokeslady. Everything about this hire is perfect.
---
Daily Kos blogger RLMiller dug up this old DoE press release about Kolton:
Most recently, Ms. Kolton served as Vice President Dick Cheney's Campaign Press Secretary. Prior to joining the Bush-Cheney 2004 campaign, Ms. Kolton was Director of Public Affairs at the Department of the Treasury and previously served as Senior Advisor to Chairman William H. Donaldson at the Securities and Exchange Commission.

Ms. Kolton joined the Bush administration in January 2001 as Assistant Press Secretary in the White House Press Office after serving on the Bush-Cheney 2000 campaign as Assistant Press Secretary to then Vice Presidential candidate Dick Cheney.

Before joining Bush-Cheney 2000, Ms. Kolton was Washington Liaison for Texas Attorney General John Cornyn.
Wow, she even lied for the SEC! This person is ready for the Challenge of spewing bullshit at the speed and volume of the BP oil spill itself.
"Perception" is one of those tangible intangibles that large, rotten corporations struggle with year after year: What to do when a firm is basically seen as evil and wildly out of touch with the concerns and crises it has created? Hire some press hack who used to peddle propaganda for Dick Cheney, obviously! [Daily Kos/Think Progress via Wonkette operative "Howard H."]