Gawker Suer/Trumpkin/Libertarian Peter Thiel Is Kindest, Warmest, Most Wonderful Human Be
Culture Wars
May 25, 2016 12:08 PM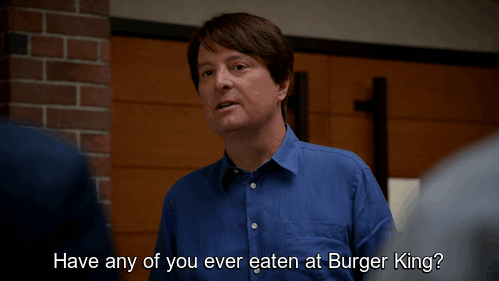 This guy. Or that's what we read on the internet, it is probably true. You know how Libertarians "love" freedom of speech and of the press and of religion and of the right to assemble and of the right to keep their homes free from quartering troops against their will?
---
And you know how Donald Trump wants to spruce up the Constitution a little -- you know, just class up the joint -- to make it easier for him to sue newspapers for being "nasty" to him and writing about his very wonderful and manly penis hands?
Well, these two opposing strains of thought may once have been in conflict, but not no more! Now we have an anecdote that suggests one philosophy (the fascist one) might have slaughtered the other (the "libertarian" one) and chopped off its head, like a ISIS.
Peter Thiel (we believe he is the one who was played by the dead guy on Silicon Valley) is a very important billionaire, Trump delegate, and Libertarian. He is also, according to Forbes, the guy who's been secretly bankrolling lawsuits against Gawker in order to chop off their head, like a ISIS.
New York Times,
"The data point that really got us thinking was the move that they made on insurance, which seemed designed to prevent insurance paying for our defense."

Mr. Denton is referring to a decision by Mr. Hogan's legal team to abruptly drop one of the claims — for "negligent infliction of emotional distress" — from its case. That claim had a particularly special meaning: It was the one claim that required Gawker's insurance company to pay for its defense as well as potential payouts in the case of a settlement. (That provision of Gawker's insurance policy became public after the insurance company, Nautilus, sued Gawker to try to limit payment for defense.) [...]

"It's a very unusual thing to do, because the insurance company would have deeper pockets than Gawker," said Larry Geneen, a risk management consultant who has long dealt with lawsuits involving insurance companies. "I've never had a situation where the plaintiff intentionally took out the claim involving the insurance company."
Well! That does seem like an intentional effort to destroy a perceived enemy, instead of beneficently helping an underdog obtain justice. (As to Gawker being Thiel's "perceived" enemy, apparently, it outed Peter Thiel before he was out. It is kind of weird how many times they have made perceived enemies by doing that!)
Anyway, Peter Thiel is the kindest, warmest, most wonderful human being Wonkette has ever met in its whole life, and it is super great that he is trying to crush his enemies and drive them before him and hear the lamentations of their women, and also chop off their heads, like a ISIS.
Rebecca Schoenkopf
Rebecca Schoenkopf is the owner, publisher, and editrix of Wonkette. She is a nice lady, SHUT UP YUH HUH. She is very tired with this fucking nonsense all of the time, and it would be terrific if you sent money to keep this bitch afloat. She is on maternity leave until 2033.