General HR McMaster Thinks Trump Is A Fucking Moron, Just Like Tillerson Does!
News
November 20, 2017 02:00 PM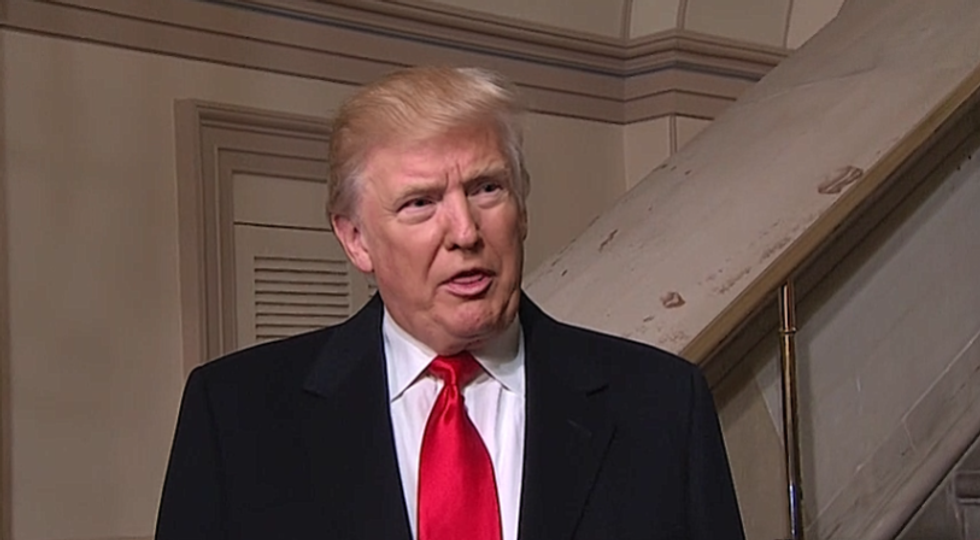 Donald Trump's thinking face.
---
YAY! Buzzfeed has committed a Thanksgiving miracle, by breaking a story about how General H.R. McMaster, Donald Trump's national security adviser, thinks Donald Trump is a fucking moron. If this story is true (WHOA IF TRUE), McMaster is being correct like a common Rex Tillerson in making that assessment!
Let's learn the dirty deets:
National Security Advisor H.R. McMaster mocked President Trump's intelligence at a private dinner with a powerful tech CEO, according to five sources with knowledge of the conversation.

Over a July dinner with Oracle CEO Safra Catz ... McMaster bluntly trashed his boss, said the sources, four of whom told BuzzFeed News they heard about the exchange directly from Catz. The top national security official dismissed the president variously as an "idiot" and a "dope" with the intelligence of a "kindergartner," the sources said.
Buzzfeed reports it has a sixth source who says McMaster talked shit about Trump in private, "including that the president lacked the necessary brainpower to understand the matters before the National Security Council." LOL if true!
Can we all take a moment to enjoy how wonderful this story is? Because all the other news today sucks.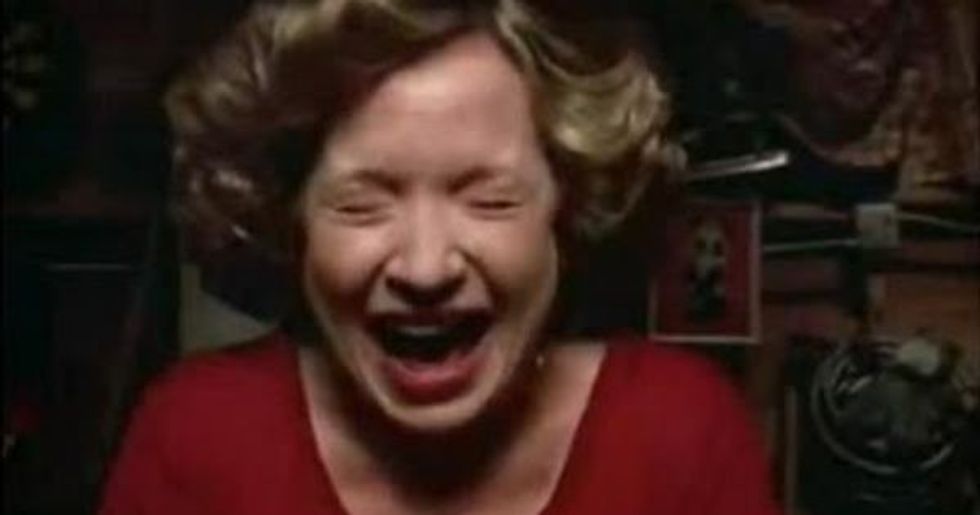 This is us right now.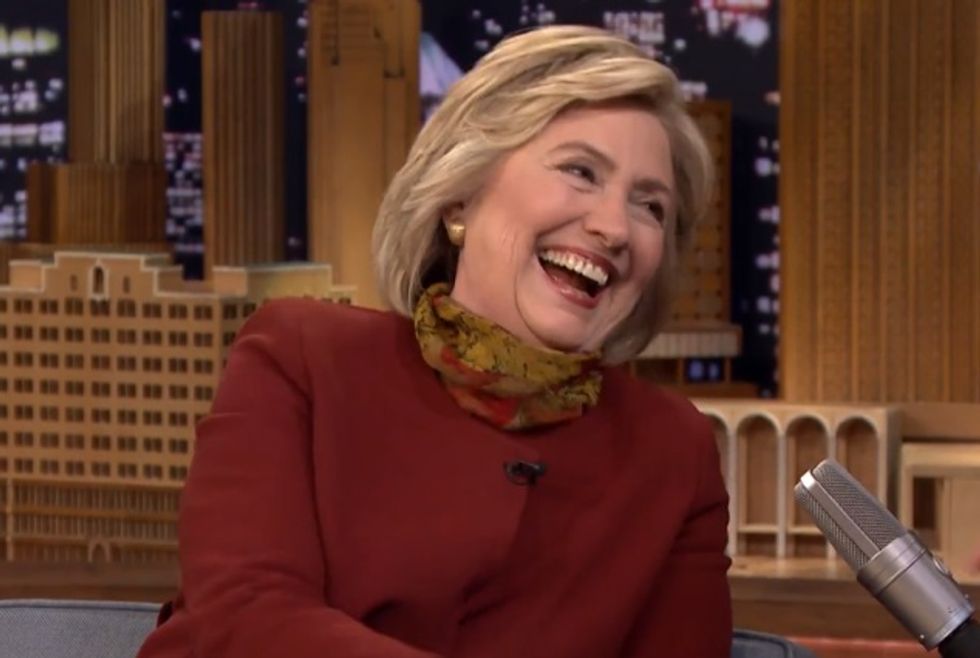 This is us right now.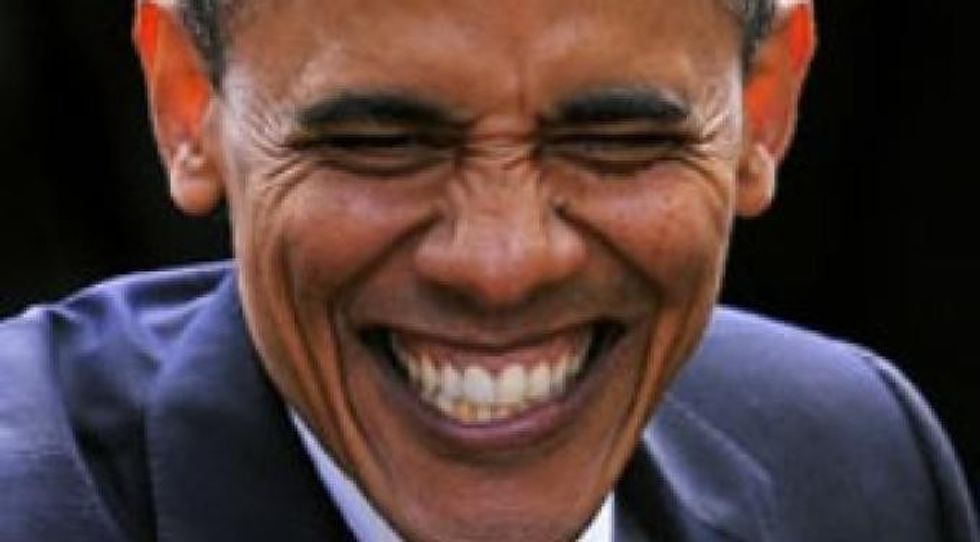 This is us right now.
OK, that's out of our system. (OR IS IT?)
The White House and Oracle are issuing the prerequisite denials, because they WOULD do that. You're not supposed to say Trump is stupid out loud, especially when you are H.R. McMaster and you are theoretically one of the "sane" ones keeping Trump from nuking a small European country because "Fox & Friends" said it made fun of him:
The meeting, Oracle senior VP for government affairs Ken Glueck said, was about China, and "none of the statements attributed to General McMaster were said." Glueck added that Catz "concurs entirely" with his account of the dinner.

Glueck responded to repeated inquiries only after BuzzFeed News contacted the NSC. And according to two sources with knowledge of the situation, administration officials threatened to retaliate against several figures with knowledge of the July dinner if they spoke to BuzzFeed News. Asked whether he had made his statement under pressure from the administration, Glueck responded, "ridiculous."
Just ridiculous! We cannot imagine the Trump White House would threaten people with personal knowledge of high-ranking cabinet officials correctly saying Donald Trump is a fucking moron. (That does sound like the Trump White House, though.)
According to Buzzfeed, McMaster's naughty cusses that night weren't just about Trump. If this account is true, McMaster was the living embodiment that night of "If you don't have anything nice to say, come sit by me":
... [T]hree of the sources said that McMaster disparaged multiple members of the administration to Catz, including Tillerson, Secretary of Defense James Mattis, former White House Chief Strategist Steve Bannon, and President Trump's son-in-law and senior adviser Jared Kushner. Of Kushner, one source told BuzzFeed News, McMaster said he had no business being in the White House and should not be involved in national security issues.

"[Catz] said the conversation was so inappropriate that it was jaw dropping," another source told BuzzFeed News.
Oh no, he was talking dirty about Tillerson and Mattis? That is rude and they should all have a beer summit so they can make friends again.
He's totally right about Bannon and that idiot Jared, though.
Follow Evan Hurst on Twitter RIGHT HERE.
Wonkette salaries, servers, and all of the things are fully funded by readers like you! If you love us, click here to fund us!
[Buzzfeed]
Evan Hurst
Evan Hurst is the managing editor of Wonkette, which means he is the boss of you, unless you are Rebecca, who is boss of him. His dog Lula is judging you right now.
Follow him on Twitter RIGHT HERE.