George Bush's Flight Plans Ruin 40,000 British Vacations
June 24, 2008 03:14 PM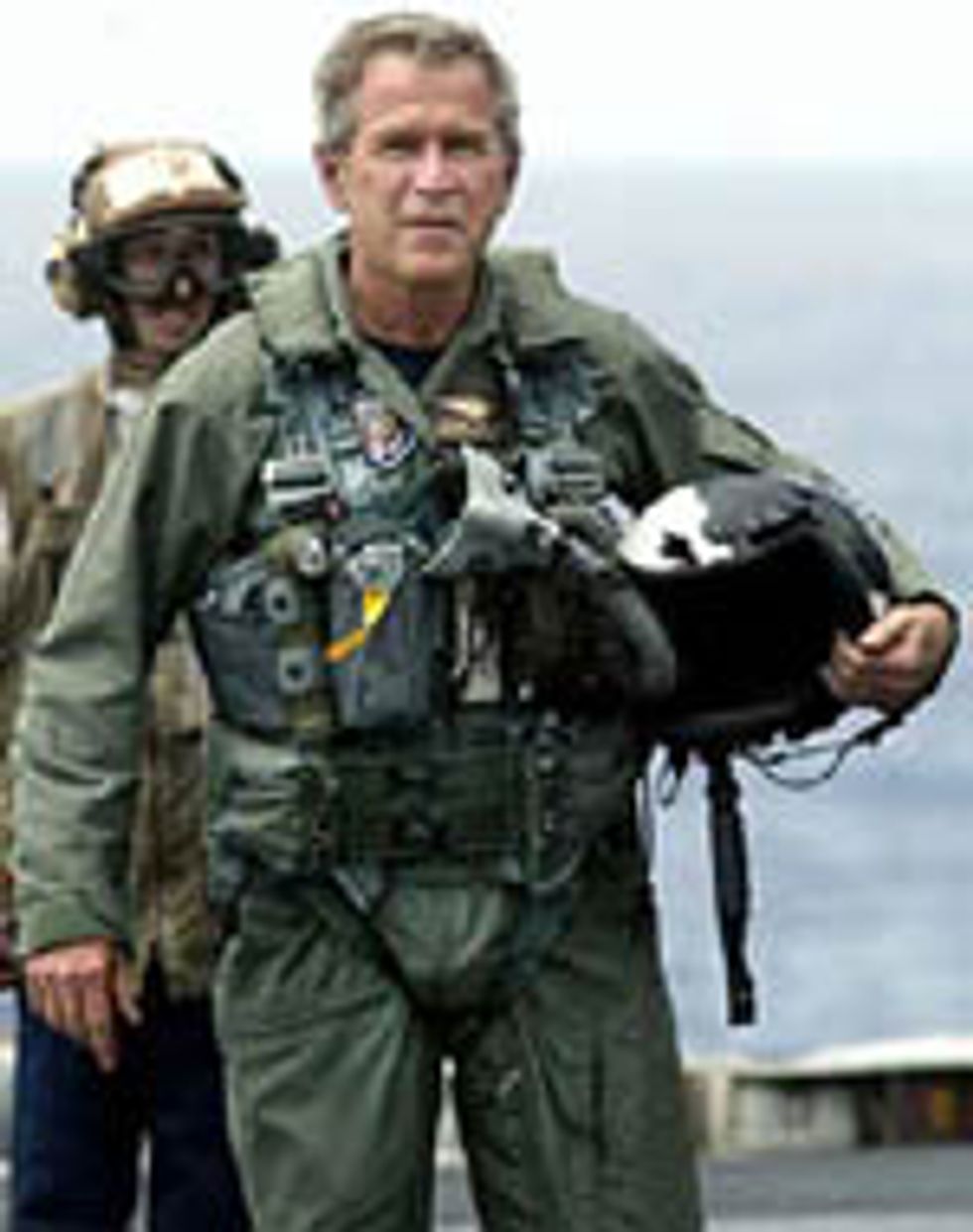 George W. Bush, that guy who dances sometimes andgave up golf for the troops, is spending the waning days of his presidency touring the world and bumming out millions of foreigners every day. About a week and a half ago, it was Great Britain's turn to be wildly inconvenienced by the American President.
---
He and his entourage of two 747s and four helicopters flew into Heathrow Airport instead of, say, a military base that does not host thousands of international flights every day. At least 69 flights were cancelled and 40,000 travelers' plans were disrupted so that George Bush's planes could land in blissful solitude.
According to Willie Walsh, the chief executive of British Airways,
...the disruption began two days before the president's visit on June 15 and lasted for the two days that his party stayed in the UK. Heathrow was reduced to one working runway for 30 minutes on June 15 and 16, after its other runway was closed temporarily for the arrival and departure of Air Force One.
Who will our wonderful president annoy next? Stay tuned!