Gingrich Wants Florida Primary Rules Changed, Now That He Lost
News
February 03, 2012 12:00 PM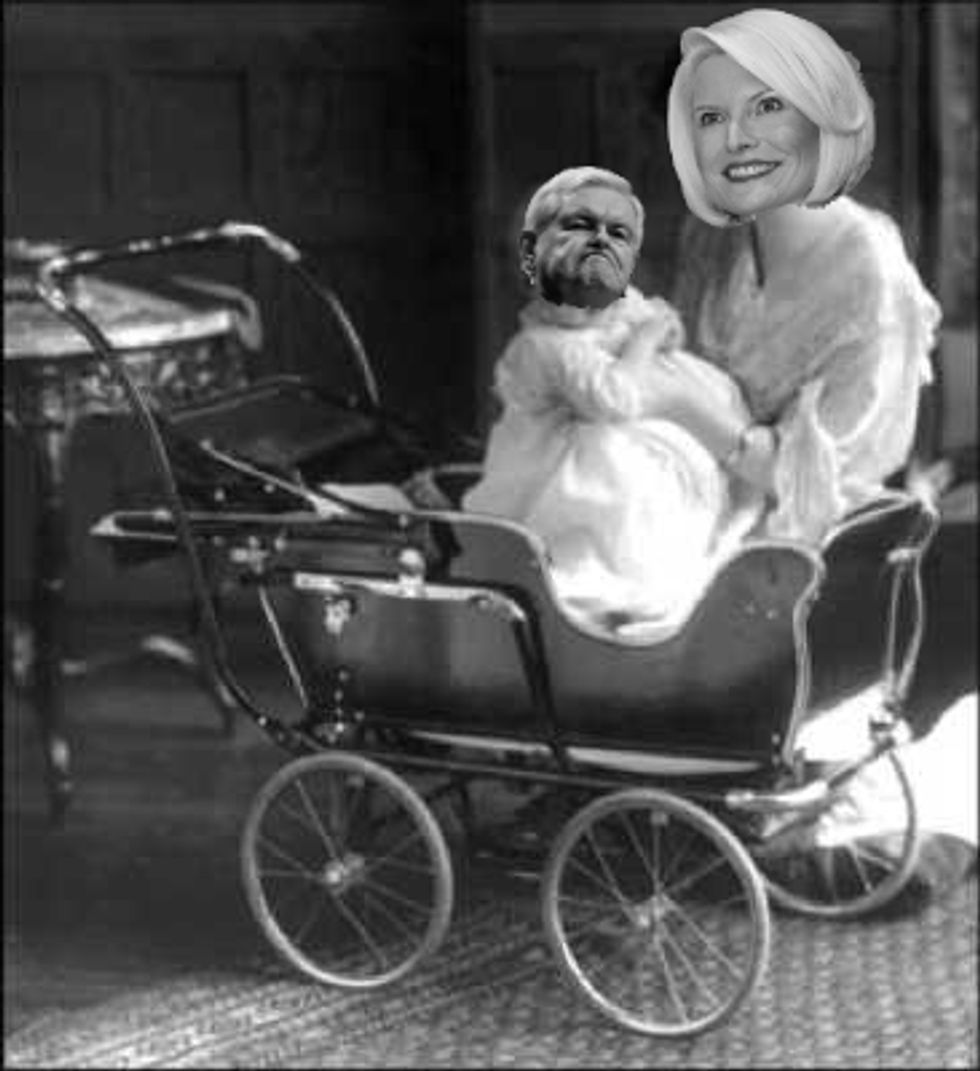 Mittens-hating muffin is noooot too psyched about what happened in Florida on Tuesday. HE LOST. GOODBYE. Oh, you're still here. Instead of accepting that no one south of the very Southern north of Florida likes him at all, Gingrich has suddenly decided that the winner-takes-all ruling on the Florida primary is about as fair as Mitt Romney being liked by even so much as one person in this world, let alone a couple million. So, following a Hispanic roundtable in Las Vegas on Thursday, Gingrich spokesperson R.C. Hammond told a group of reporters that the Gingrich campaign will be petitioning the Republican Party of Florida to try to get the state's 50 delegates awarded proportionally. Responded the state's Republican Party chairman, Lenny Curry, "It is a shame when the loser of a contest agrees to the rules before, then cries foul after losing." ISN'T IT THOUGH?
---
Hammond thinks Gingrich might have a case only because very slightly technically, Florida moved its primary ahead of April 1, and any primary moved ahead of that date is supposed to award delegates proportionally. But the Republican Party of Florida "unanimously" ruled that the primary would be winner-takes-all last September, Curry told the Washington Post. "All campaigns and the RNC have known since then that Florida was winner-take-all," he said. "RNC's legal counsel has, on numerous occasions, noted their understanding and acceptance of Florida's rule."
AND ANYWAY, even though anyone is entitled to dispute this rule, it's pretty irrelevant if the second-place person was a very large 14 points behind the equally gross and terrible winner! Nevertheless, it's likely Gingrich's petition could get some airtime, but not until right before the convention this summer.
Finally, in a truly beautiful moment, when asked by reporters if the Gingrich camp would have contested the rule had Gingrich won Florida, Hammond responded, "Probably not."[Washington Post]