Good Luck At The Debate Tomorrow Night, Tulsi Gabbard! (It Is Tonight)
2020 democratic primary
October 15, 2019 09:25 AM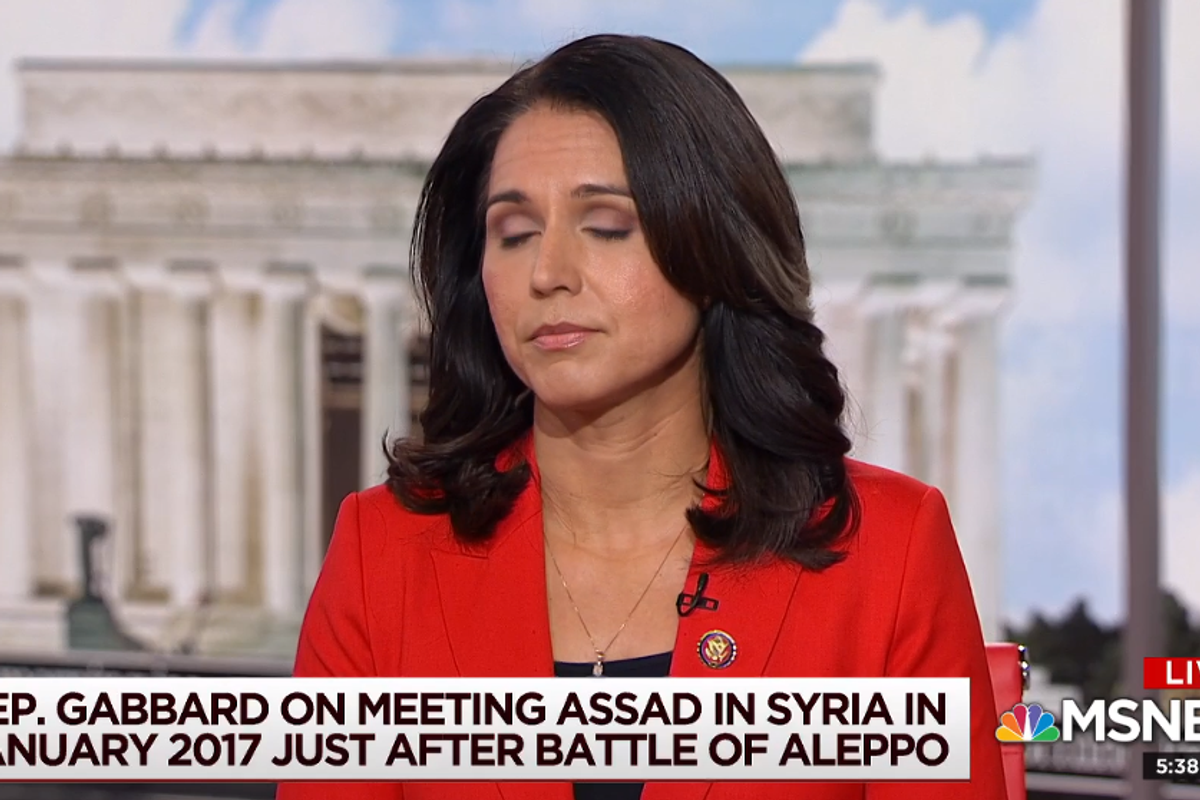 Ohhhhhhhhhh thank GOLLY, It's time for another Democratic debate! We only have 17,628 more of these before the candidate field is whittled down to the top five or so, and none of them will be as good as the SNL versions.
CNN Equality Town Hall Cold Open - SNLwww.youtube.com
The most important thing about this debate, the thing that's been keeping you up at night worrying, is that Tulsi Gabbard has announced that she will attend and participate, despite how the DNC is "rigging" the primary by making Tulsi Gabbard so weird that nobody likes her or wants to vote for her.
Somehow, though, despite that grave discrimination, and despite all the polling requirements and fundraising requirements and her being a bad candidate and a fake Democrat and all the rest, she managed to actually qualify for this debate, so fuck it, the more the merrier.
---
I will be attending the debate.

— Tulsi Gabbard (@Tulsi Gabbard) 1571055046.0
Which candidate's record will she woefully misrepresent with a zinger that makes Starbursts happen in Michael Tracey's pants this time? Guess we'll just have to wait and see!
OR maybe we'll have to wait and NOT SEE. Considering how Gabbard spent the last week or two threatening to boycott the debate, maybe Wonkette will just boycott all the "Tulsi" parts of tonight's debate, by muting it and/or smoking cigarettes in the backyard and/or fixing another drink every time she talks. Would that be #RIGGED of us?
In case you can't tell, we hate Tulsi Gabbard a lot.
Anyway!
As for the rest of the details!
WHAT NETWORK?
WHAT TIME?
8:00 PM ET, which is right after we have a session with our personal trainer, so we are gonna be stinky. Sorry/not sorry.
YOU HAVE A PERSONAL TRAINER NOW?
Yes! Gotta get this internet-body in fightin' shape! Anyway our trainer is very good at training and it is like we pay a man dollars to beat us up several times a week! Voluntarily!
WAY TO MAKE THIS DEBATE PREVIEW POST ALL ABOUT YOU, WONKETTE.
You love to see it.
WHAT CANDIDATES WILL BE THERE?
OK so remember how they used to spread it over two nights when there were more than 10 candidates and it made us all want to die of dysentery like in "The Oregon Trail"? Well, you will still want to die of dysentery like in "The Oregon Trail," but that is because ALL 12 OF THEM are going to be on the stage at the same time.
Get ready for stupidly enforced time limits and nobody actually having time to make a real point and more canned zingers than you could put in a can that's specifically made for canning zingers.
It's gonna be Elizabeth Warren, Joe Biden, Bernie Sanders, Kamala Harris, Pete Buttigieg, plus the ones who don't matter, which is Andrew Yang, Beto O'Rourke, Cory Booker, Amy Klobuchar, Julián Castro, Tom Steyer (ugh) and to a lesser extent Tulsi.
WHAT CANDIDATES WILL NOT BE THERE?
Marianne Williamson and a number of Tim Ryans.
WHERE IS THE DEBATE HAPPENING?
Dunno, Ohio or something maybe? Oh yes, it is at "Otterbein University," which sounds made up to us.
WHO ARE ALL THE MODERATORS?
Anderson Cooper, Erin Burnett, some other guy.
HOW MUST WE WATCH THIS MASTURBATORY BULLSHIT?
It is on the television, as usual, on the CNN channel, and also on their website and on the New York Times website, because they are throwing the debate jointly.

OH BOY, CNN AND THE TIMES IN THE SAME ROOM, AS IF IT COULDN'T BE DUMBER.
We know.
WILL WONKETTE BE LIVEBLOGGING?
Of course! But as we said we are coming directly from our trainer, so we will be VERY STINKY, but also full of muscles!
You know, just like this: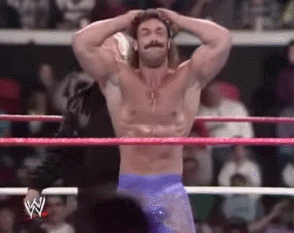 Giphy
The end.
Follow Evan Hurst on Twitter RIGHT HERE, DO IT RIGHT HERE!
Wonkette relies on YOU to keep us going. We have no ads, we have no capitalist investors, we're just us and you. KEEP US GOING! Click the thing! Pick an amount! Hit 'Paypal' or the other one! We love you! Go!
Evan Hurst
Evan Hurst is the managing editor of Wonkette, which means he is the boss of you, unless you are Rebecca, who is boss of him. His dog Lula is judging you right now.
Follow him on Twitter RIGHT HERE.