Good Things We Have A Lot Of In DC
News
February 18, 2010 06:15 PM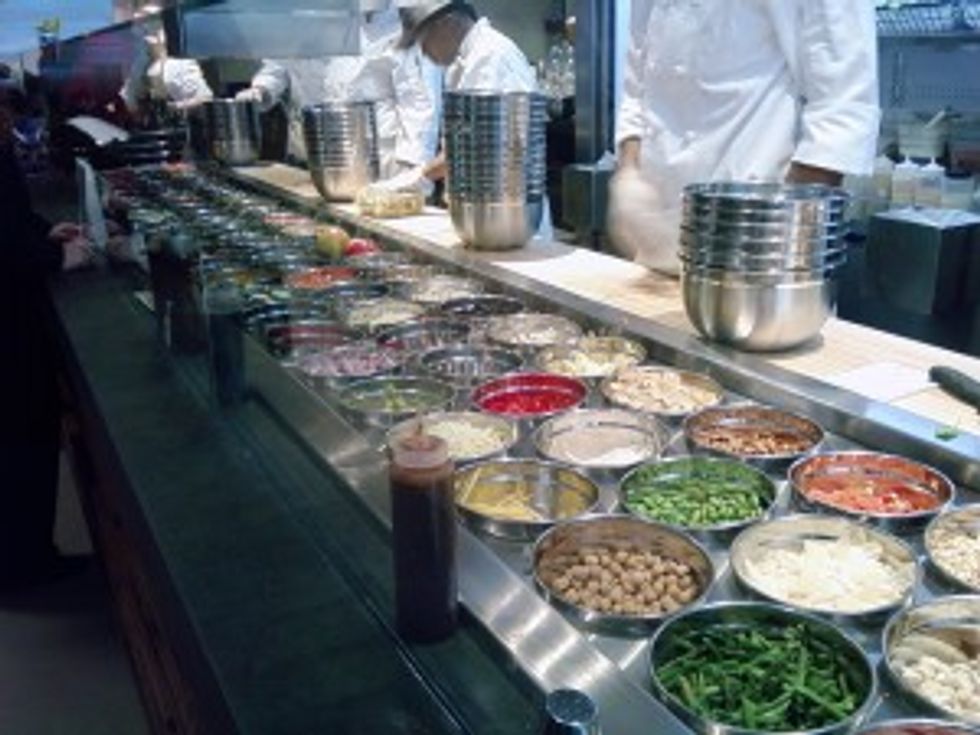 Some trends are very bad. Like the fact that Democrats keep dying, no one has a job, and CPAC attendees are scary advocates of death and massive orgies with Stephen Baldwin. These are bad trends. But, we DO like this new do-it-yourself salad trend that is taking over the District. Why? Because 1) not everyone can have a garden like Michelle Obama, tended to by underprivileged kids shipped in from Anacostia, 2) pricing people out of healthy food is the American way, and 3) Mixt Greens actually makes a damn good, healthy organic salad (out of recycled materials).
---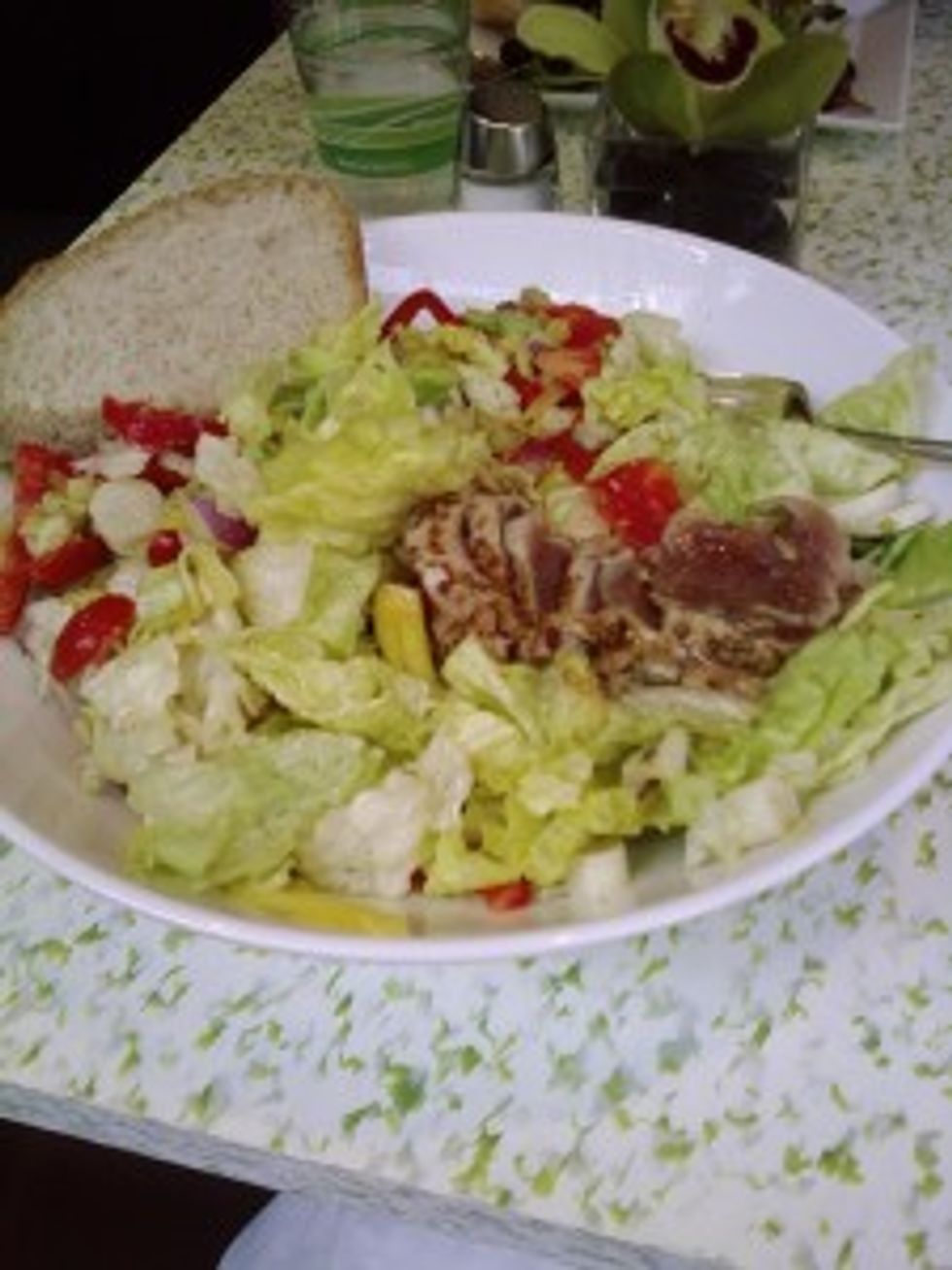 Mmmmmm, a healthy salad made with all natural, organic, environmentally sound, local vegetables. Mixt Greens offers eight salad creations dreamed up by a real live Chef! Pictured is the Maui salad that comes with mangoes, avocado, and ahi tuna. Yum. Or, you can make your very own salad just how you want it from their 9,000 fresh, wholesome, never-before-been-tortured ingredients.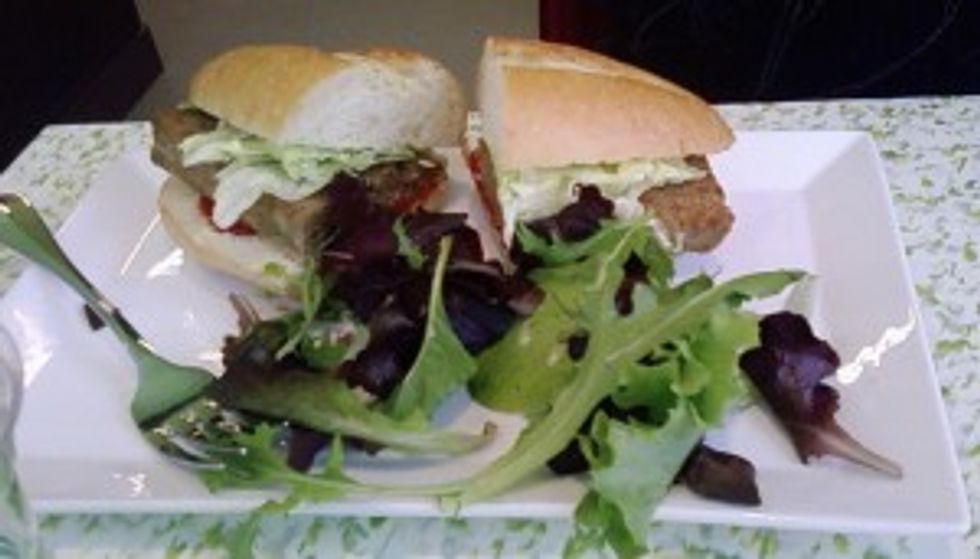 Or, if you prefer, you can get a very healthy, delicious sandwich instead. Here we have an awesome, very good sandwich known as the Loafer. It's made with American kobe meatloaf, re-roasted tomatoes, garlic mayo, and butter lettuce and is served on an acme bread torpedo roll, whatever that is. You can't make your own sandwich, but they do offer five bold, interesting sandwiches and, of course, there's a veggie option.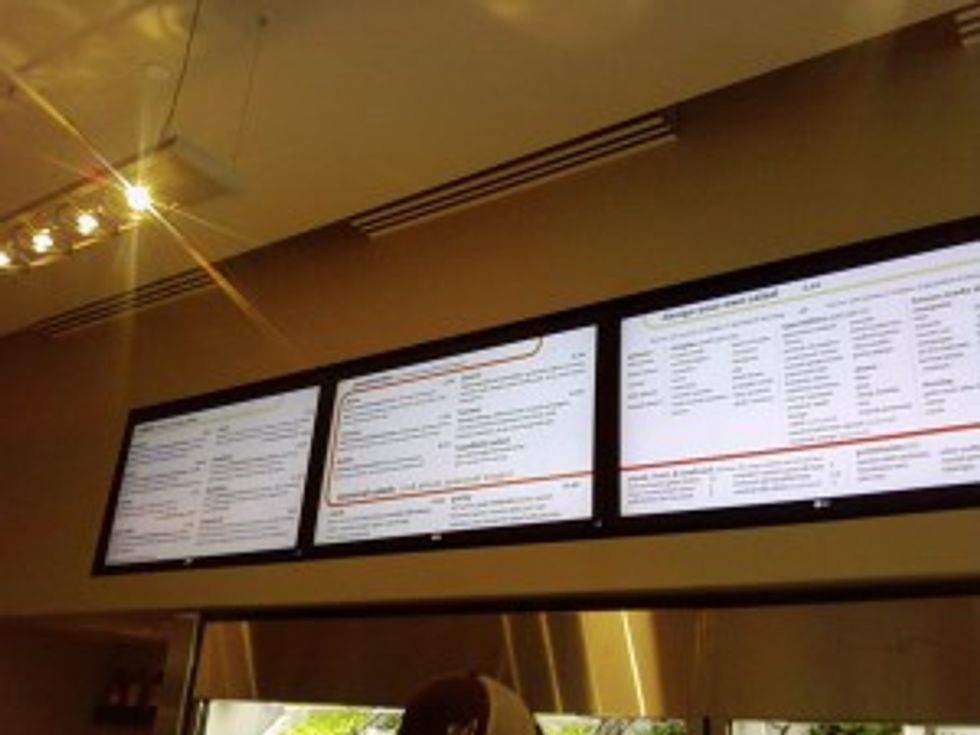 And, what would a salad place transplanted to DC from California be without lots of eco-friendly elements? Let's see: they have fancy teevee screens so they don't waste paper printing new menus when they change their menu, which they do, seasonally; their packaging is 100% compostable and biodegradable; and their tables are made from 100% recycled detergent bottles...
Mixt Greens, 1200 19th Street NW, Washington, DC‎, (202) 315-5230‎