GOP So Sad It Can't Make You Hate Joe Biden
joe biden
April 28, 2021 03:09 PM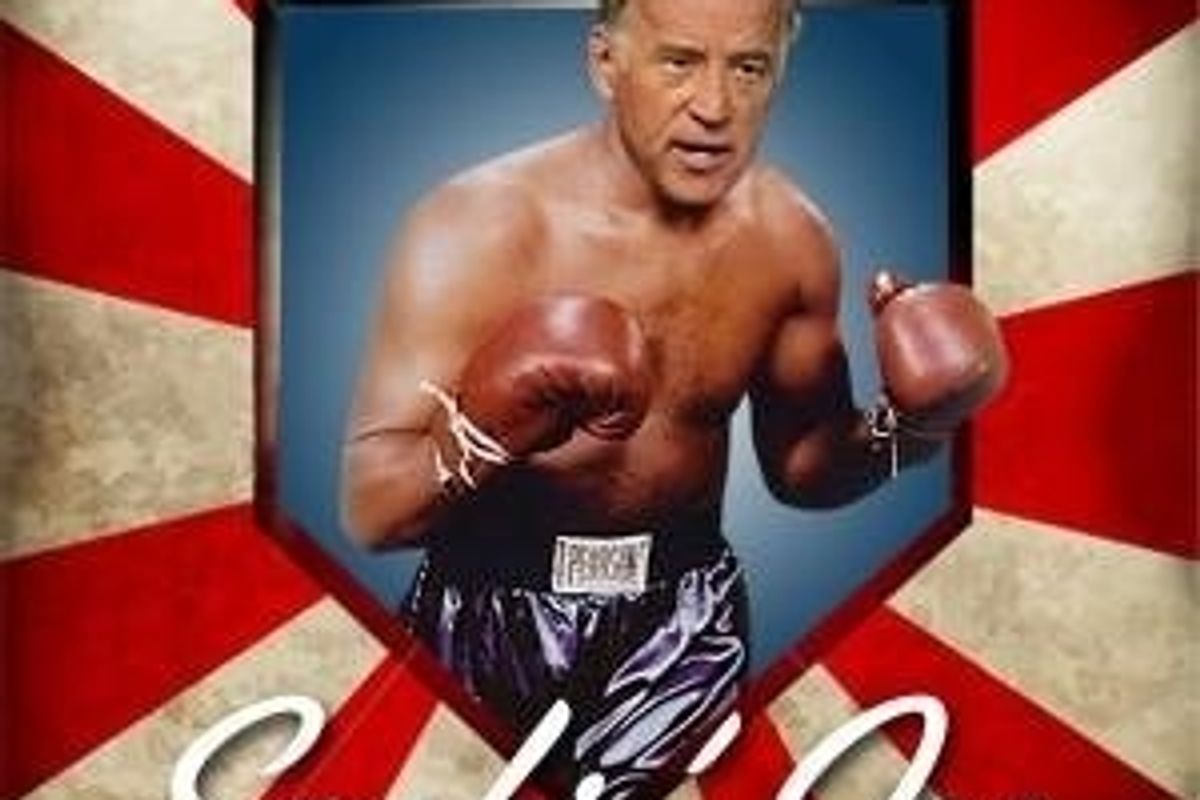 We're almost a full 100 days into Joe Biden's presidency, and Republicans are still struggling to land punches on Handsome Joe. Senate Minority Leader Mitch McConnell whined today that Biden had "given up on unity," as if Americans will judge a productive president harshly because he won't take Josh Hawley and Ted Cruz fishing. Who wants unity with those creeps? Just send us some sweet infrastructure jobs.
Right now, nobody inside the GOP knows quite what to do with President Joe Biden.

In the nearly 100 days since Biden took office, Republicans have not yet mounted a sustained, vigorous opposition to the new White House, slowed by a president who has avoided being villainized thanks — at least in part — to a low-key style that stands in stark contrast with his immediate predecessor.
Biden, who was once mocked as a "gaffe machine," boasts a "low-key style" that trained therapists would describe as not being psychotic. It's indeed a stark contrast to the former White House squatter, who reveled in chaos. Texas Senator John Cornyn might miss the late-night rage tweets but most Americans are happy to have a break.
---
Sarah Longwell, Republican strategist and publisher of conservative website The Bulwark, has interviewed voters who supported the one-term loser in 2016 and Biden in 2020. She said they're "the most optimistic group in the history of focus groups I've done."
Now there's a sense of relief, Longwell said. "Imagine there's a car alarm that's been going off for a long time and suddenly it's quiet."
The twice-impeached thug also won't go away, which only helps Biden because it's a constant reminder of how bad things were. George W. Bush did the GOP a big favor and quietly took painting lessons during Barack Obama's presidency.
According to a new CNN poll, 53 percent of Americans approve of how Biden is doing the job and believe he has the right priorities, and 59 percent believe he's keeping his campaign promises. This is not helpful to the GOP cause of convincing voters to fear and loathe Biden.
"He's very difficult to pin down one negative thing on him," said Robert Blizzard, a Republican pollster. "That is an ongoing challenge for Republicans."
Republicans have tried reminding Americans that Biden's old and too senile to realize how radical he is. These attacks are feckless and all over the place. The GOP more effectively pinned down "one negative thing" on Biden's old boss: Obama was Black and this made white voters receptive to any crazy theory about him. He was secretly a Muslim. He wasn't born in America. He was married to a transphobic smear.
An NBC poll from 2009 showed that 59 percent of registered voters considered Obama "very" or "somewhat" liberal, while 30 percent saw him as moderate. However, in a new NBC poll released Sunday, 44 percent of registered voters see Biden as "very" or "somewhat" liberal and 42 percent see him as "moderate." Biden was a prominent member of the Obama administration but still isn't considered that liberal by association. (Compare this to the 2016 campaign, when a Pew Research survey showed that 58 percent of voters considered Hillary Clinton "liberal on most issues" while just 44 percent of voters thought the twice-impeached thug was "conservative on most issues" and 40 percent believed he was moderate. Well done, media!)
Although Obama enjoyed larger majorities in the House and Senate during the first half of his term, the perception that he was a wide-eyed socialist and undeniably Black led more conservative/moderate Democrats to consider him a liability. After the 2010 shellacking, retiring Indiana Democratic Senator Evan Bayh openly poured salt in Obama's wounds.
"It is clear that Democrats overinterpreted our mandate. Talk of a 'political realignment' and a 'new progressive era' proved wishful thinking," retiring Indiana Sen. Evan Bayh wrote in a New York Times op-ed posted online as the scope of Tuesday night's losses became clear.

Bayh called the decision to focus on health care in a bad economy "overreach."

"We were too deferential to our most zealous supporters," he wrote.
Now, conservative Democrats consider Biden the stabilizing moderate leader of the party. They happily defend his ambitious agenda. Rep. Abigail Spanberger from Virginia has openly criticized the party's progressive wing, but she's praised Biden as "earnest" and "would give him very, very high marks in what he's brought to the country." Spanberger represents a competitive district but she's still riding with Biden.
A frustrated Steven Law, who runs a Republican super PAC, complained that Biden's "bland" and there's just "not a lot that sticks out about him." Law appears to have given up on attacking Biden directly and has even warned Republicans about criticizing the president personally.
"The better line of attack is that no matter what you think of Joe Biden, the Democratic agenda is being set by Chuck Schumer and Nancy Pelosi and the Democrats' far-left wing," Law said. "And the worst you can say about Biden is he's 100 percent on board with that."
That's a far cry from the overt Obama hatred at Tea Party rallies or the grassroots resistance against his successor, the one-term loser. The upcoming midterms are a referendum on Joe Biden not whatever strawman socialist the GOP might prefer.
Follow Stephen Robinson on Twitter.
Yeah, we're pushing some Biden merch here.
Looking for someone to give that cash to? Why not us?
Stephen Robinson
Stephen Robinson is a writer and social kibbitzer based in Portland, Oregon. He writes make believe for Cafe Nordo, an immersive theatre space in Seattle. Once, he wrote a novel called "Mahogany Slade," which you should read or at least buy. He's also on the board of the Portland Playhouse theatre. His son describes him as a "play typer guy."