GOP Superhero Donald Trump Calls For Revolution, Changes Mind
News
November 07, 2012 12:28 AM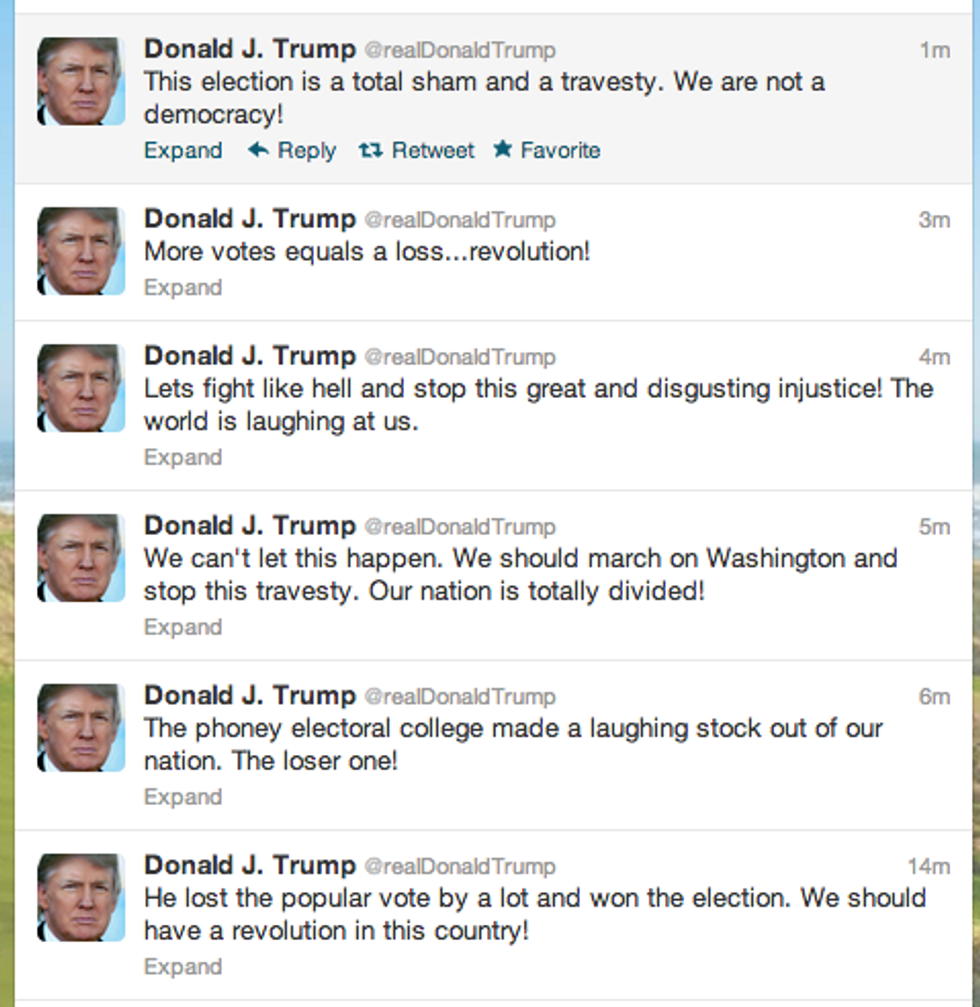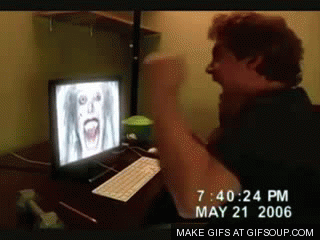 You saw it happen, folks. You sat on your big butt and you watched Barack Obama, who was not born in America, steal the election — again — so that he can ruin the country and impose sharia law.
---
He had four years to impose his evil Muslim ways, and he didn't, but that's not evidence of ANYTHING, and we are still in grave danger.
Thank goodness a brave, brave patriot like Donald Trump is around to point us in the right direction, by bravely tweeting that we should have a "revolution!" and then bravely deleting those tweets.
Donald "That Fuckin' Guy" Trump may have bailed on his tantrumtweets, but we have not, OH NO! And we took a picture of them before he deleted them, because that seemed like just the kind of upstanding thing he would do: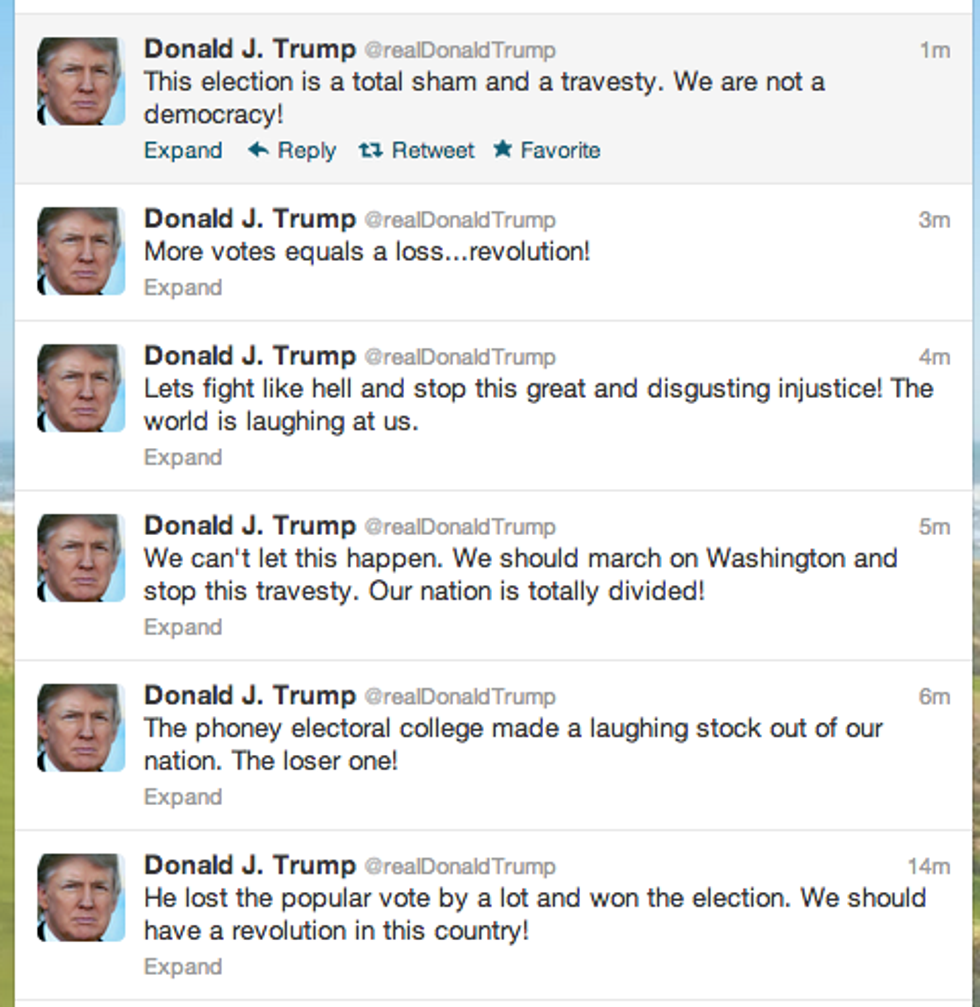 Hey, you who are pointing and laughing! Stop that. Place that pointing mockfinger over your heart, because we are in the presence of a patriot. Sam Adams deleted plenty of tweets in his day, and that was before anybody had to even whine about the electoral college. Trump is fighting a corrupt system, which he was participating in as a candidate for a while, but now he sees it's totally corrupt, because he didn't get what he wanted.
Now he sees the truth, and graciously showed us, for a minute or two, before chickening out. When do we march?
Check out Wonkette on Facebook and Twitter, and, if you're really excited, Rich Abdill is on Facebook and Twitter too.