Gordon Brown-Barack Obama Meeting Boring To UK, Too
News
March 03, 2009 06:03 PM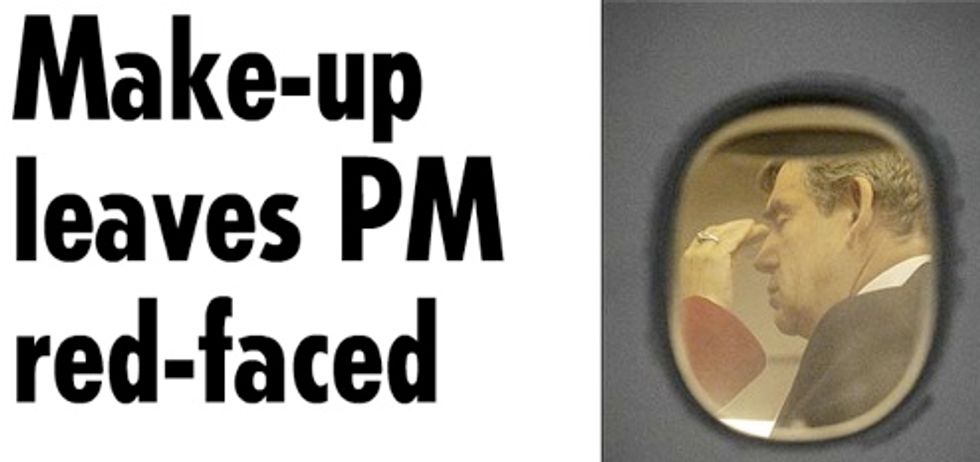 So, British Prime Minister Gordon Brown was at the White House today, where he was SNUBBED by elitist American Barack Obama, who did not worship the Special Relationship enough to hold a joint press conference with Brown. Also, who the fuck cares about Gordon Brown, right? Unless you want to talk about a country with an even worse financial/banking situation than the United States, that is!
---
Anyway, we were bored by this diplomatic visit by a Head of State -- it's not like we get to attend the Tuesday Night concert/cocktail party at the White House, right? Who's playing tonight, anyway? Probably Radiohead or Pulp or T. Rex or a Beatles reunion or something.
Maybe the notoriously wacky London tabloids would have a crazy angle? We went through all of them, and only The Sun had something vaguely funny, about Gordon Brown "Nose" powdering his face before his audience with Obama. So the English papers suck now, too.
Make-up Leaves PM Red-Faced [The Sun]