Gov't Pension Insurance Fund Kind Of Ruins Everything
News
March 30, 2009 04:56 PM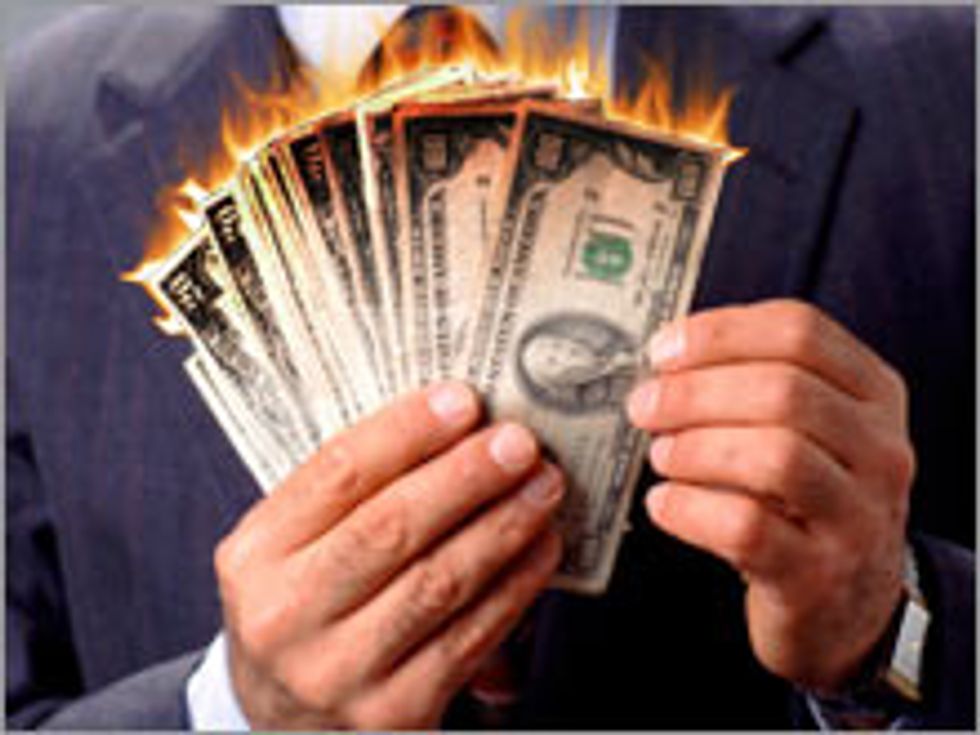 Quick, stop selling your pitchforks on eBay -- it'stime to stab people again! "WASHINGTON - Just months before the start of last year's stock market collapse, the federal agency that insures the retirement funds of 44 million Americans departed from its conservative investment strategy and decided to put much of its $64 billion insurance fund into stocks." And then the stocks PLUNGED of course but who could have known! They were at all time highs! Buy high sell higher, RIGHT?
---
Again, it's the federal agency that exists to protect your life's savings in the event of, say, every bank going broke and destroying the world in the process of raising national homeownership by 4%:
Switching from a heavy reliance on bonds, the Pension Benefit Guaranty Corporation decided to pour billions of dollars into speculative investments such as stocks in emerging foreign markets, real estate, and private equity funds.

The agency refused to say how much of the new investment strategy has been implemented or how the fund has fared during the downturn. The agency would only say that its fund was down 6.5 percent - and all of its stock-related investments were down 23 percent - as of last Sept. 30, the end of its fiscal year. But that was before most of the recent stock market decline and just before the investment switch was scheduled to begin in earnest.
So it is probably down 20-30% or something, according to our made-up calculations. It is insane enough that private pension fund managers would hurl money at housing developments offering $2.9 million trailers (stacked on top of each other, in tundras of dirt), but hey, competitive advantage deemed it necessary!...??...
Here's what the Pension Benefit Guaranty Corporation guy said last year, in response to people warning him about being retarded with public pension insurance money:
However, Charles E.F. Millard, the former agency director who implemented the strategy until the Bush administration departed on Jan. 20, dismissed such concerns. Millard, a former managing director of Lehman Brothers, said flatly that "the new investment policy is not riskier than the old one."

He said the previous strategy of relying mostly on bonds would never garner enough money to eliminate the agency's deficit. "The prior policy virtually guaranteed that some day a multibillion-dollar bailout would be required from Congress," Millard said.
Don't you feel safe when our public money managers offer "double-or-nothing" as a financial strategy?
Pension insurer switched to stocks [Boston Globe]