Greetings From The Empty, Terrible Republican Convention-a-thon
News
September 01, 2008 06:32 PM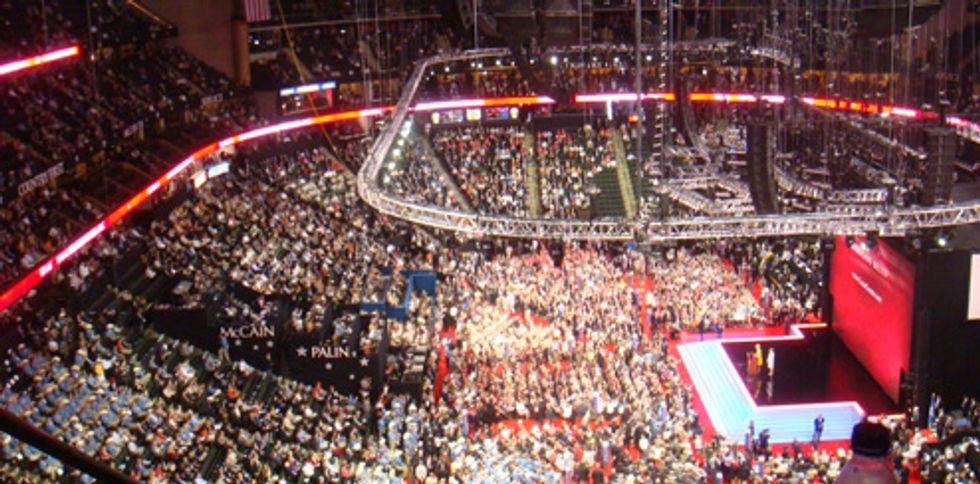 Here's the deal: we're all voting for John McCain on November whateverth. Some hurricane somewhere is completely foiling this convention's plans,and yet the show here is shockingly better managed, more efficient and less stressful than the Denver thing. Probably because no one else is here, at all. Heh. Here are some more pictures from Convention Monday which just ended FOR CHRIST'S SAKE like 20 minutes ago, around 5:15 "local" time.
---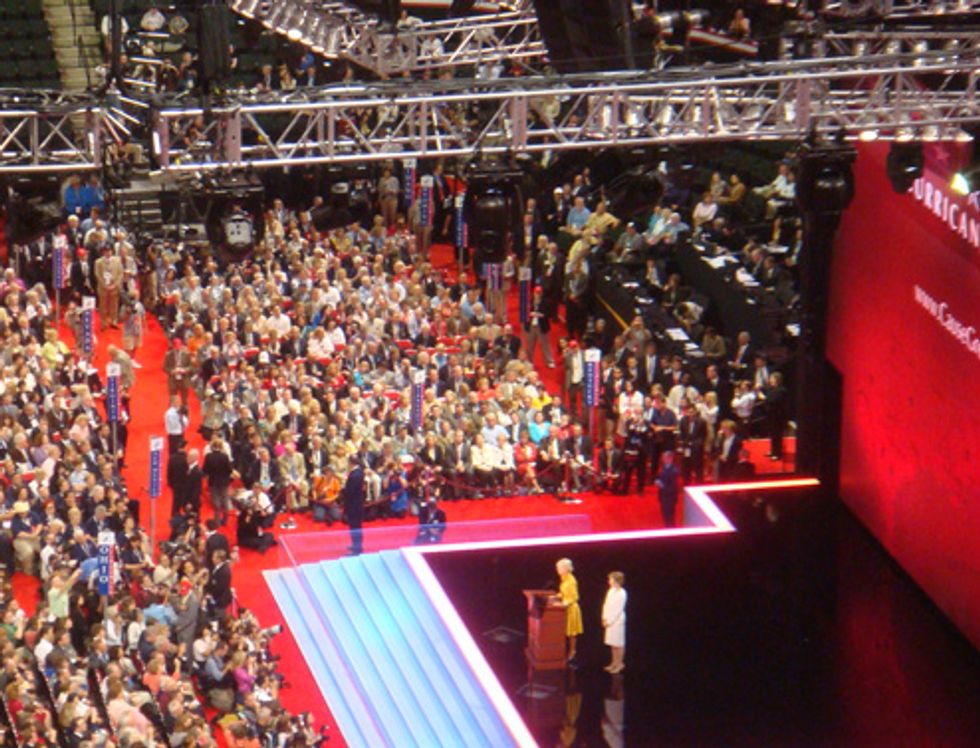 Here is drug-addled reality denier Cindy McCain talkin' up the hurricanes with your "first lady," Bush.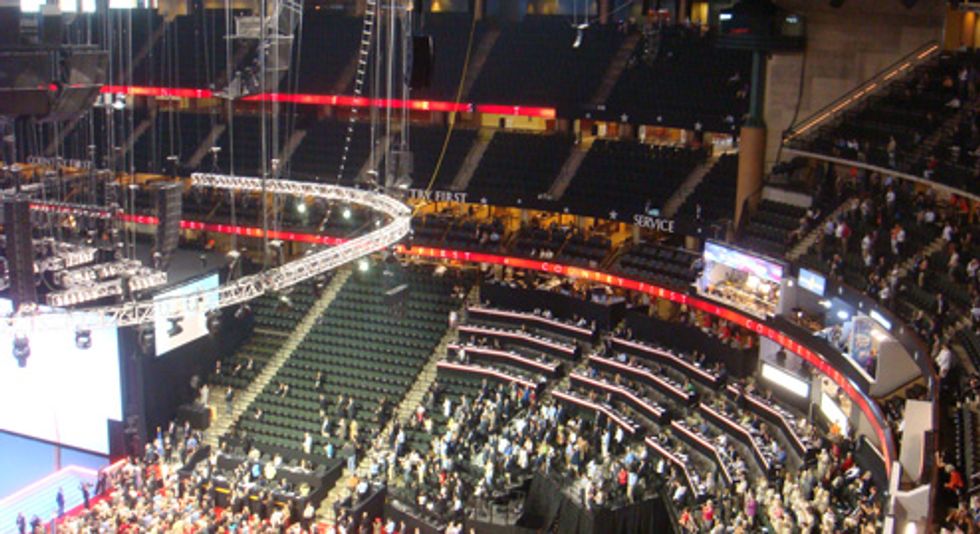 Lower left corner: the Republican National Convention. Upper right corner: Wonkette's seats. WE'RE VOTING FOR BARR.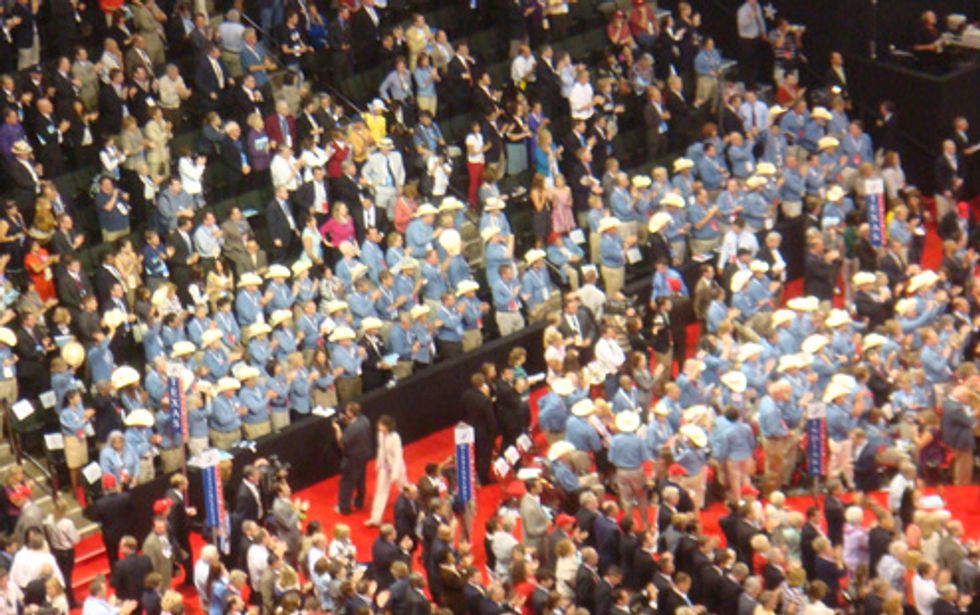 The Texas delegation does a comical impersonation of the Texas delegation.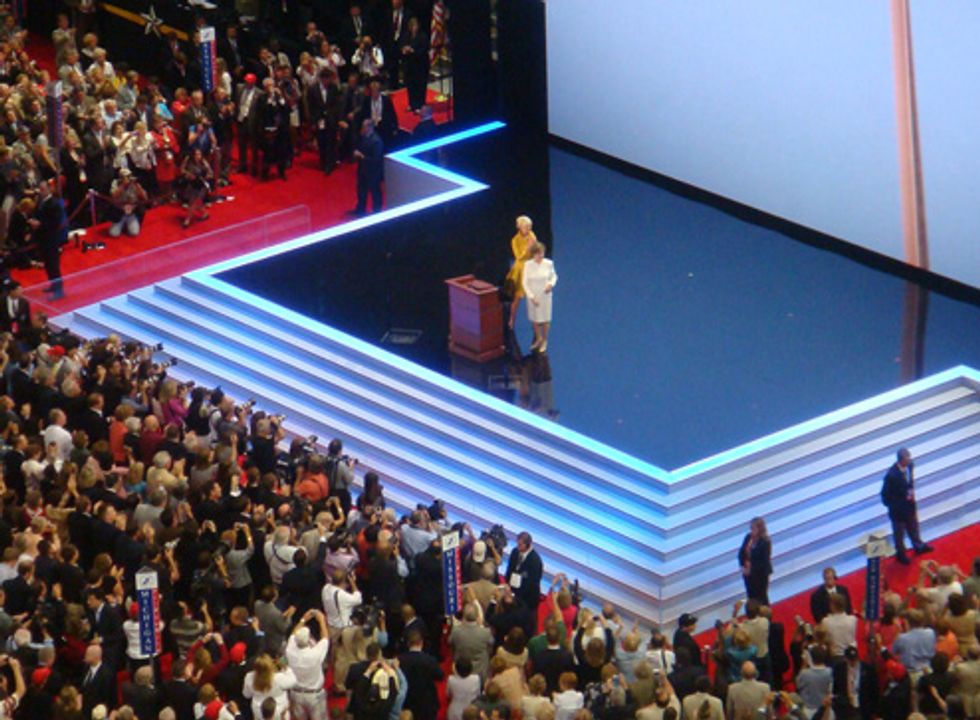 Why aren't these broads down in the Gulf Coast, anyway? Racists. Sexists.