'Ground Zero Church' Leader Is Against Muslins AND Mormons
News
September 07, 2010 12:17 PM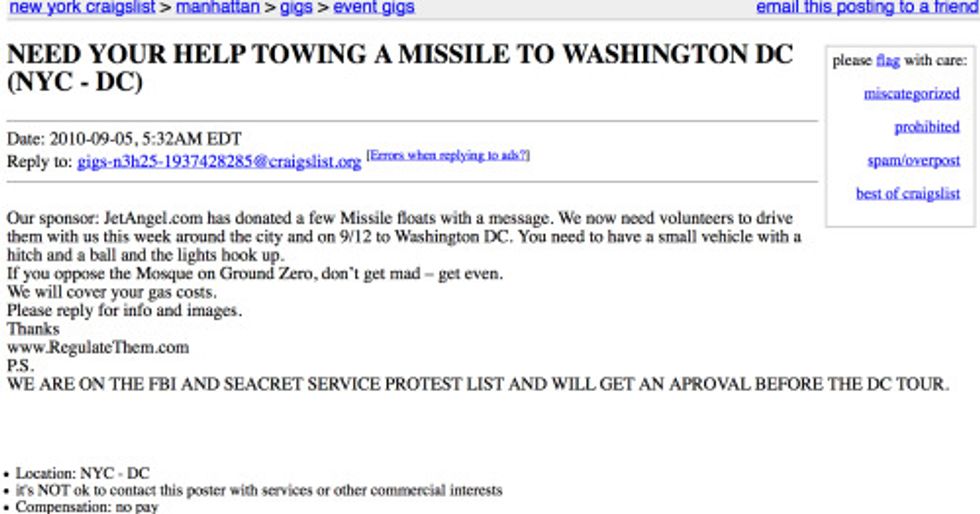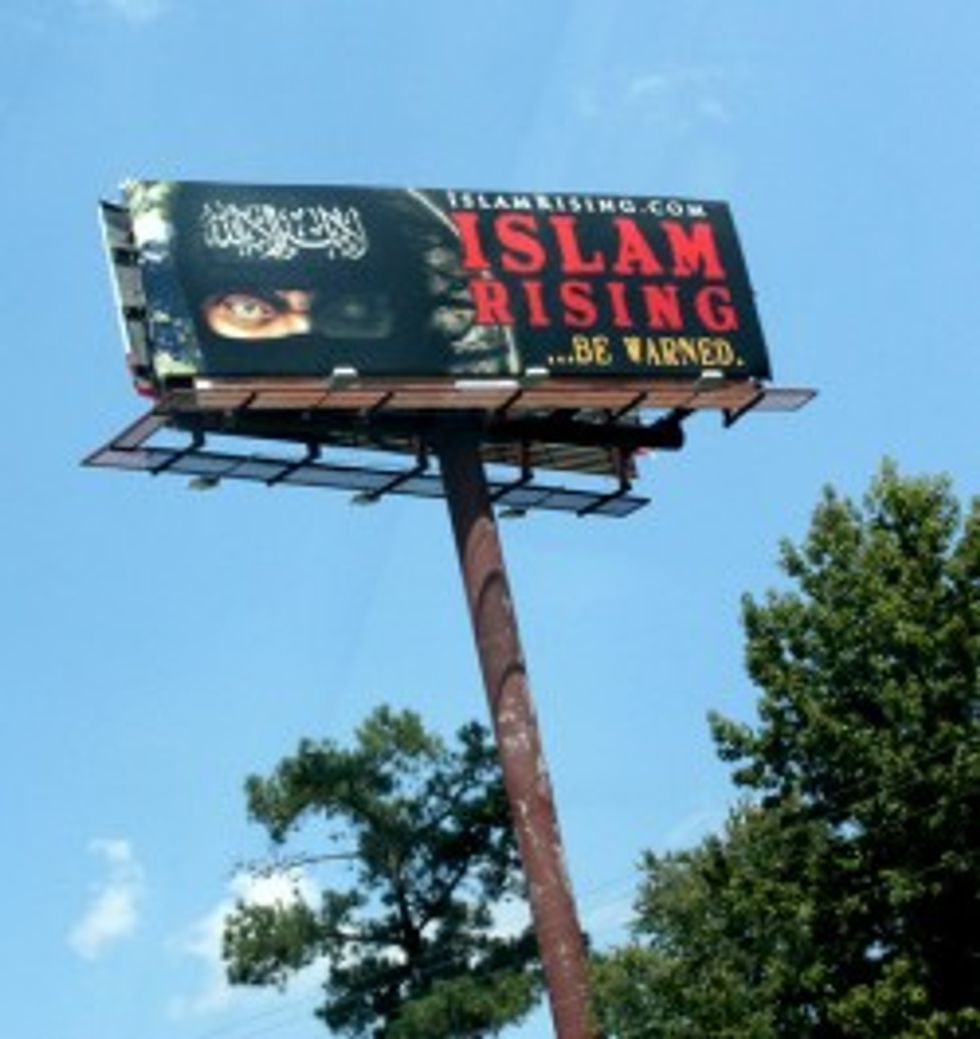 Welcome to another edition of Burn Yer Queeran -- our first since the beginning of Fashion Ramadan, when everybody is forbidden to wear white shoes until the imam proclaims it to be spring again. Today's post is brought to you by the makers of Islam Rising halal baker's yeast, now being advertised along roadways across America. "... Be warned: your bread's never risen so quickly, or tasted so delicious!"
---
Pastor Bill Keller launched his 9/11 Christian Center -- aka the "Ground Zero Church" -- from a Marriott Hotel ballroom over the weekend, bashing the Park51 project and preaching to a group of non-believing reporter-types about how both Mormon Glenn Beck and Park51's Top Muslin Imam Rauf are "false prophets." Glenn Beck is not about God or saving souls, says Keller -- he's "dangerous," because he's part of "the Mormon cult" that worships Fake Jesus. Here's a cool video so you can check out more of Keller's insights, and his preaching style (he is very INTENSE and talks like his head might pop off at any moment, because of the RAGE):
The "Supreme Leader of the Islamic Revolution Ayatollah Seyyed Ali Khamenei" wants Iran to declare "intellectual jihad" against the West. Uh-oh! Well, as long as the questions are about television, social media, and personal branding, America should do okay.
If American Muslims are "Muslins," should Canadian Muslins be called the "Molsons"? Just putting the question out there.
"International Burn a Koran Day" founder Pastor Terry Jones and his mustache have become so famous! All the way in Indonesia (one of the places where President Obama was born) people have been protesting his book-burning holiday, which takes place on September 11.
Important military person General David Petraeus won't be burning any Korans on 9/11, because he's a party-pooper and also worried that Terry Jones' party pix will inflame public opinion and incite violence" once Muslims around the world see a bunch of "Biblically illiterate" Americans destroying their holy book.
Speaking of Pastor Jones' party, Muslim students at the University of Florida in Gainesville are fearful that the celebrations will lead to violence and are being told by their parents to stay indoors. Jones himself has received death threats, proof that he's reached the A-list of hate-pastors. Congrats to him! Meanwhile, the mayor of Gainesville is declaring September 11 "Interfaith Solidarity Day," in case everyone decides to stop hating or fleeing town and just order pizza, or maybe throw together a make-your-own-sundae bar.
Louis Farrakhan supports the Ground Zero not-mosque! He's really excited about the fitness center.
These ambitious Craigslist patriots are looking for a tow truck to help them bring their protest missile to New York City this week and then to DC on 9/12. Do you think the missile sends the wrong message?
Your Wonkette would help out but doesn't want to show up on the FBI or "Seacret Service" protest lists. Might jeopardize our job prospects with the CIA. [Salon/Mehr News Agency/Voice of America/Sacramento Bee/Huffington Post/Reddit]