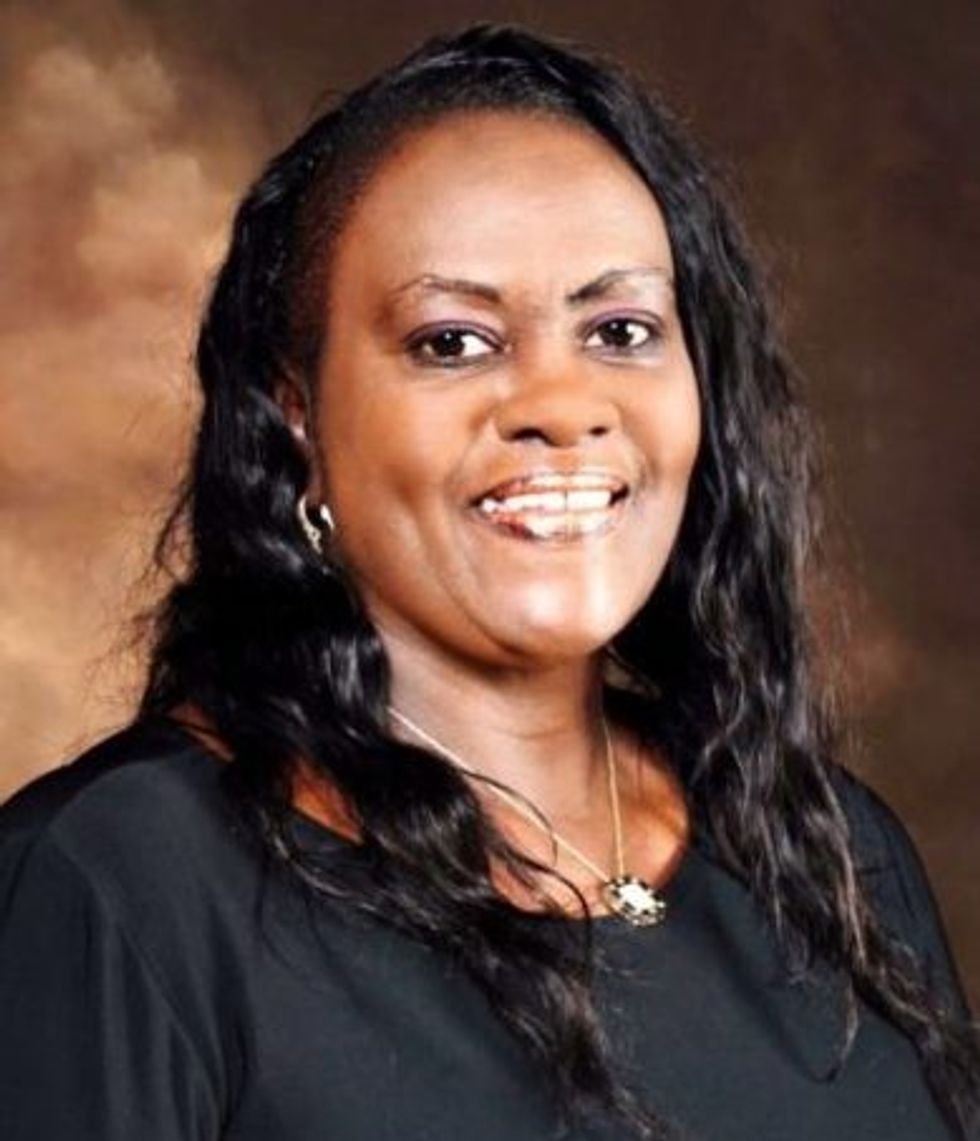 ---
Last Wednesday, in Douglas, Georgia, a jury deadlocked on a case of felony voter fraud against City Commissioner Olivia Pearson. The trial was the latest round in a years-long campaign against a woman who threatened the Republican stranglehold on power in Douglas. Only one person on the jury voted to clear her of her charges.
October 2012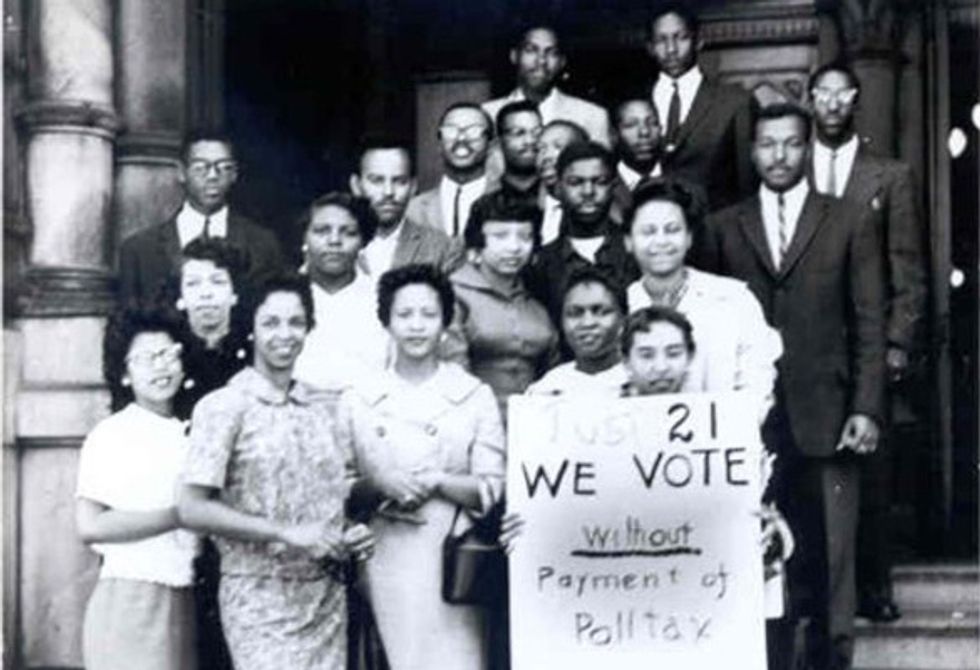 Douglas is a small, poor town in the southern part of Georgia. Its population of 43,000 is about two-thirds white, one-third black. In 1999, Olivia Pearson was the first black woman elected to the Douglas City Commission. The longtime advocate for civil rights has run unopposed for the seat ever since. In 2012, Pearson spearheaded a successful effort to elect Doyle Wooten as Douglas's first black, Democratic Sheriff. She enlisted the help of her friend James Hicks to get out the vote. As recounted in Buzzfeed:
"A lot of blacks were frustrated" by how police treated black youth, said Hicks, who faces four counts of both improper voting assistance and false swearing. Hicks said he didn't break any voting laws but merely impressed upon his neighbors — especially the ones hanging out on the corners, the high school dropouts, the friends of his youngest sons — that they could make a change by going to the polls.

"I get the people that don't nobody else think about," Hicks said. "The little young gangbangers — those are the people you need to reach."
On October 15, 2012, the first day of early voting, Pearson assisted several new voters who had difficulty operating the computerized voting machines. No one has ever alleged that she touched the machines or told anyone whom to vote for. But Georgia's law bars assisting any voter unless that voter is illiterate or disabled.
Pearson's defense was that after helping [Diewanna] Robinson, she'd done what poll workers had asked her to do: sign a form that would allow her to help people who were having difficulty using the voting machines. Pearson said she didn't know turning in those forms meant she was vouching for whether someone was illiterate or disabled.

"It was my understanding that it was the poll workers' responsibility," Pearson said. "I was abiding by the instructions of the poll workers."
After the election, Pearson, Hicks, Sheriff Wooten's wife and one of Sheriff Wooten's cousins were investigated and eventually charged with vote fraud.
December 2015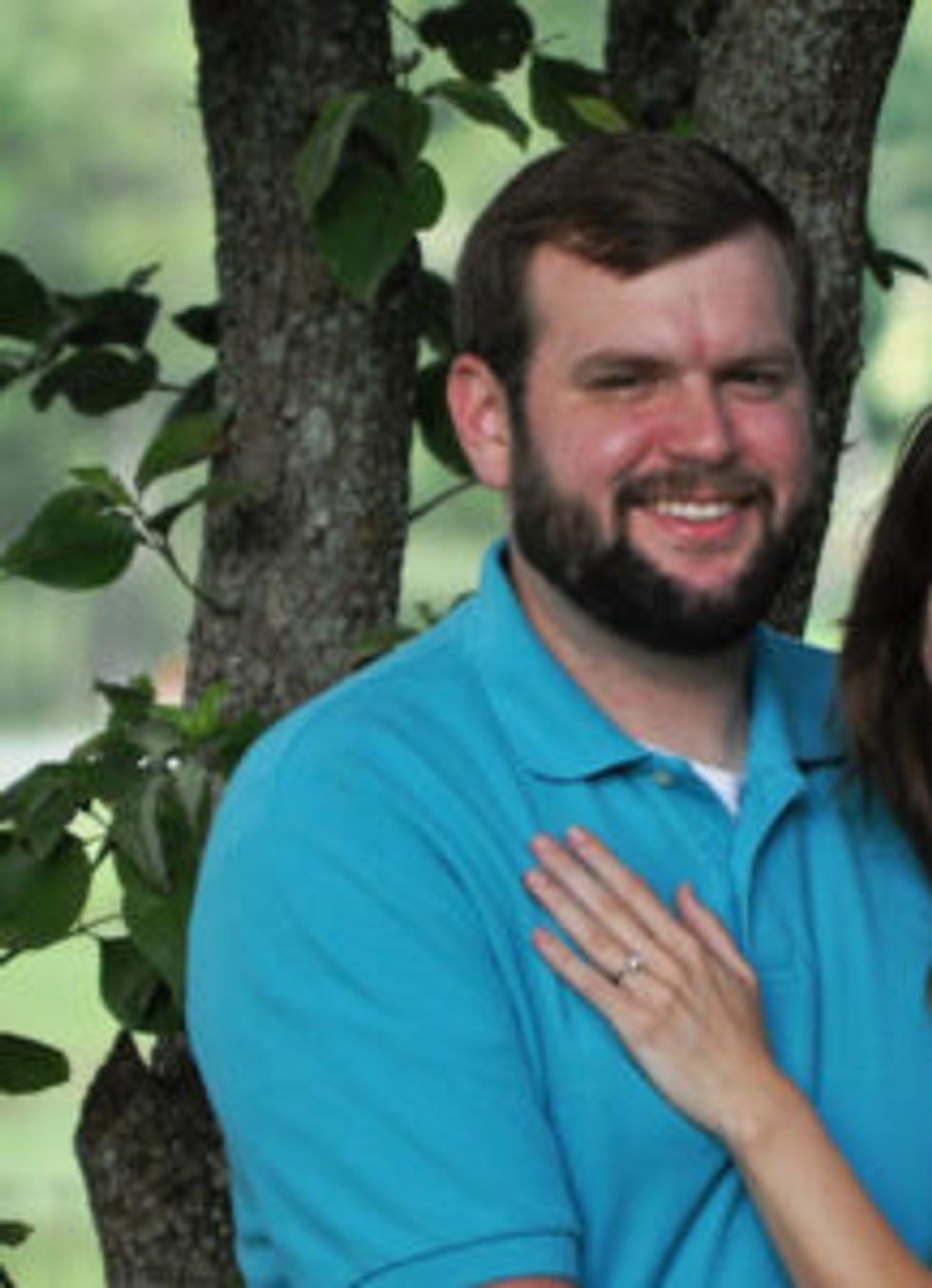 Georgia Prosecutor Ian Sansot
On December 5, Pearson and a friend saw three police officers with their guns trained on a parked car with three black passengers. She observed for 20 minutes while the police determined that the occupants of the car were not suspects in a recent murder. When instructed by the police to step back, she complied. However, the officer's report stated
[B]y Pearson intervening with this traffic stop, she hindered and endangered ALL the officers, occupants of the stopped vehicle and her party. Her actions this night could be construed as obstructing or hindering of a law enforcement officer (OCGA 16-10-24).
Local prosecutor Ian Sansot, who was already investigating Pearson for voter fraud, saw this story reported in the local paper Douglas Now. He then contacted the Georgia Bureau of Investigation.
Therefore, I am requesting the Georgia Bureau of Investigation to investigate this matter to determine whether or not a violation of the Georgia criminal code has occurred (specifically with regard to obstruction and violation of oath of office). Additionally, the article claims that Commissioner Pearson has a history of being involved in traffic stops. Therefore, as well as the incident highlighted in the article, I am requesting the GBI to investigate an other incidences as well, if any such exist.
Watching police on the street is not illegal, even in Georgia. But when the Bureau declined to prosecute, Sansot responded, "I'm confused. Your department will not be initiating an investigation then?"
March 2016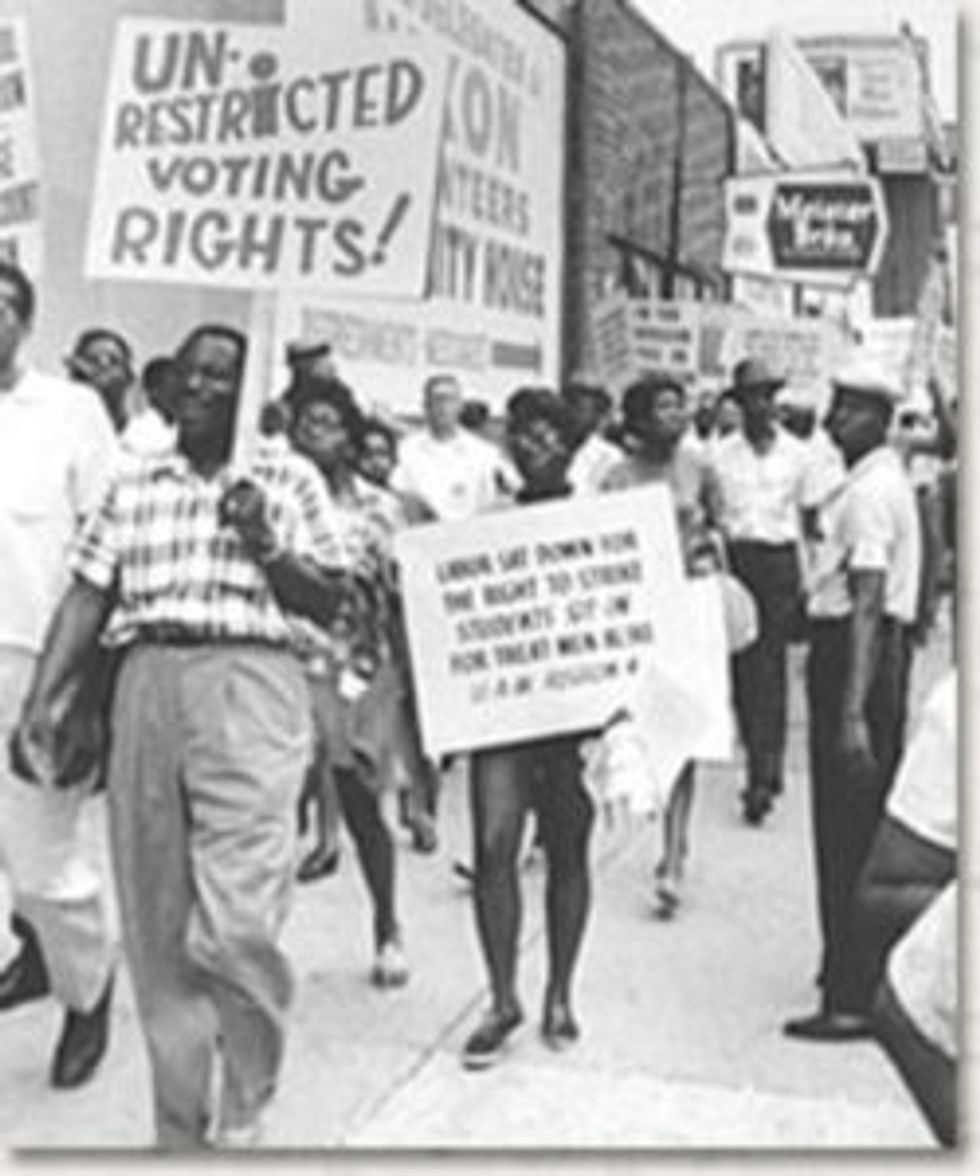 Georgia authorities waited almost four years to bring charges against Pearson. Only in the run up to the 2016 elections did she face prosecution for alleged vote fraud. In March of that year, Pearson, Hicks and two others appeared before the Georgia Board of Elections, as reported in Buzzfeed.
But the secretary of state had investigated dozens of instances in which Pearson had driven people to the polls or otherwise urged them to vote — instances in which the county elections board chairman alleged her aid crossed the line into illegal voter assistance.

Before the State Elections Board in March, Pearson responded to some of those allegations, including that she had improperly helped her 64-year-old aunt, Evelyn Ross, to vote. Pearson testified her assistance at the polls was never coercive or illegal.

"At no time have I ever touched the screen or told them who to vote for," Pearson told the panel.

"I could only relay to them what the screen says or whatever and give them an option as to how they would want to proceed," she said.
Coffee County Elections Supervisor Misty Hayes was a witness at the hearing and Olivia Pearson's subsequent trial.
Supervisor Hayes testified that during the 2012 election she approached Commissioner Pearson and explained to her the conditions which would allow her to assist voters. Seventeen voter assistance forms were tendered into evidence by the prosecution, all bearing Commissioner Pearson's signature, although Commissioner

Pearson did dispute the validity of two of the signatures.
It is unclear why Ms. Hayes continued to supply Ms. Pearson with voter assistance forms if she suspected that they were being used to commit voter fraud.
"What do I get out of suppressing a voter?" said Misty Hayes, the elections supervisor for Coffee County. "It's a joke." She declined to discuss any specific case but said that cracking down on voter fraud "is just common sense. It's the law."
It is unclear why Ms. Hayes failed to challenge suspected fraudulent votes at the time they were cast, as would be expected of the Elections Supervisor.
May 2016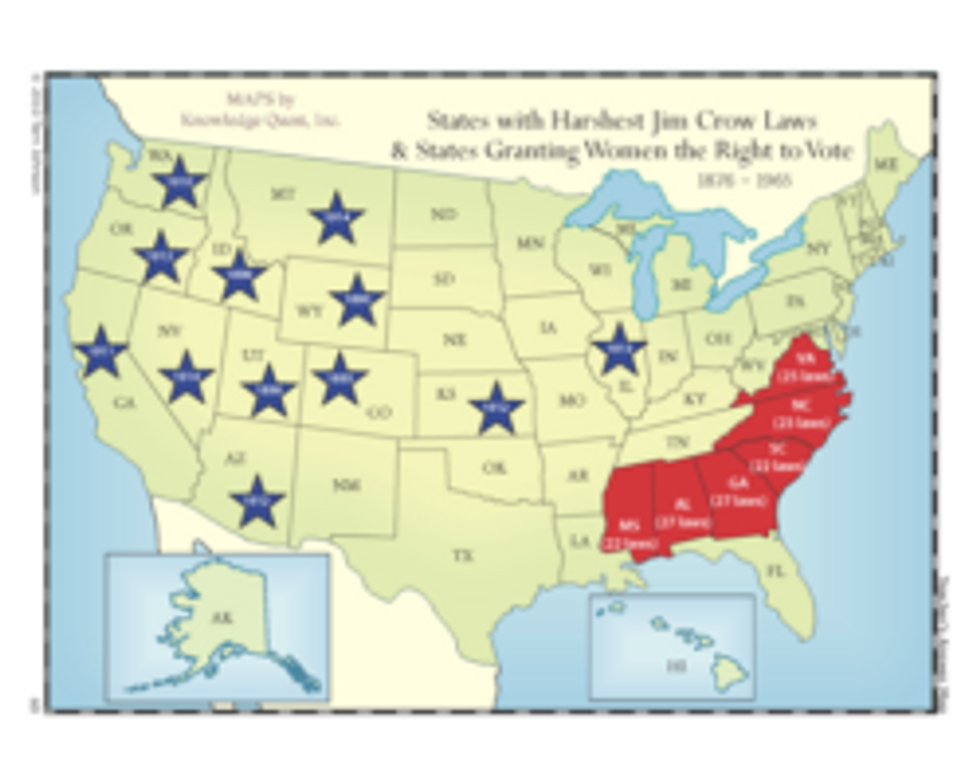 Olivia Pearson, Charlie Hicks, Evelyn Griffin and Charlie Mack Wooten III were indicted on multiple counts of improperly assisting a ballot and false swearing. They were arrested and booked into the county jail before being released on bond.
November 2016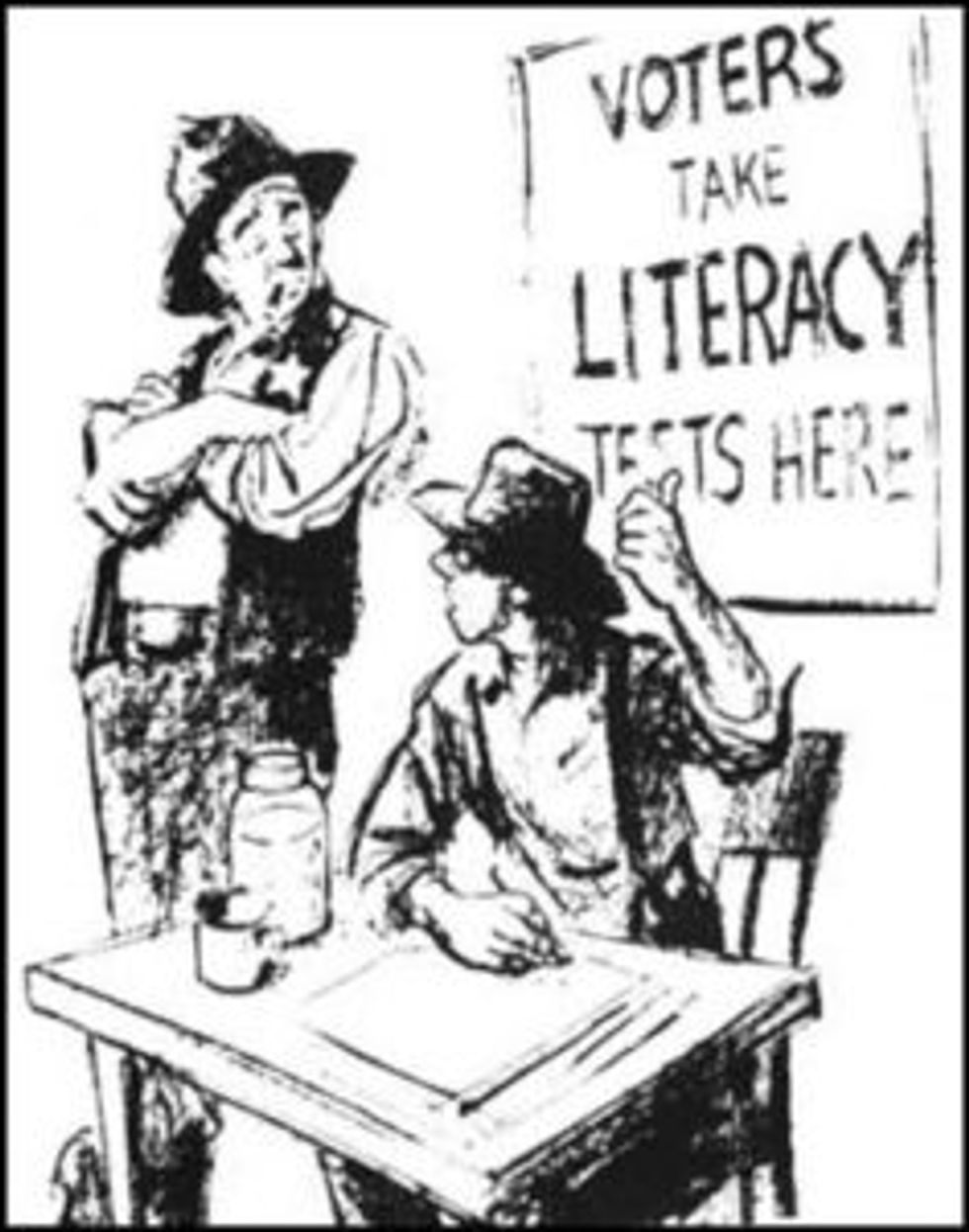 With Pearson and Hicks under indictment, black voter registration efforts in Coffee County collapsed. Republican vote tallies ticked up only slightly between 2012 and 2016, but the number of Democratic voters declined by 20%.
Meanwhile, voter-registration efforts in the black neighborhoods that once rallied support for Wooten have nearly disappeared without the leadership of Pearson and Hicks. "That's because those with a backbone were made an example of," said Roper, the local civil rights leader.
Stand with me in opposition to the left's blatant attempts to disrupt Georgia's elections! pic.twitter.com/hDnjCrkBh5

— Brian Kemp (@BrianKempGA) October 19, 2016
In the run-up to the election, Georgia cut the days and number of precincts for early voting, purged voters from the rolls, slow-walked new voter registrations, and moved one majority-black voter precinct into the local sheriff's office. Attempts to prevent "voter fraud" also kicked in to high gear.
[Secretary of State Brian] Kemp has support in Coffee County, where the local GOP is training volunteers to work at the polls on Election Day because "we are going to be proactive instead reactive," said Cathy Latham, a top official with the county GOP.

"I think the fact that voter fraud happened in such a tight-knit community opened our eyes a bit. Our party, as a whole, made sure to step up our game," she said.
In fact, the number of fraudulent votes is vanishingly small. Conversely, up to 11% of eligible voters in Georgia may lack the required photo ID needed to vote. Prosecuting civil rights leaders for vote fraud serves the double purpose of discouraging voter registration drive and ginning up public panic about "stolen votes."
"The threat of bringing those cases and starting an investigation is that it's really a coercive threat against voter registration drives," said Emmet Bondurant, an Atlanta-based attorney who filed a lawsuit in February against Kemp for allegedly dropping voters from the state's rolls ahead of the November election.

"And the people who really organize most of the voter registration drives are the NAACP, civil rights groups, because the African-American population is under-registered and under-represented. So they become targets."
March 2017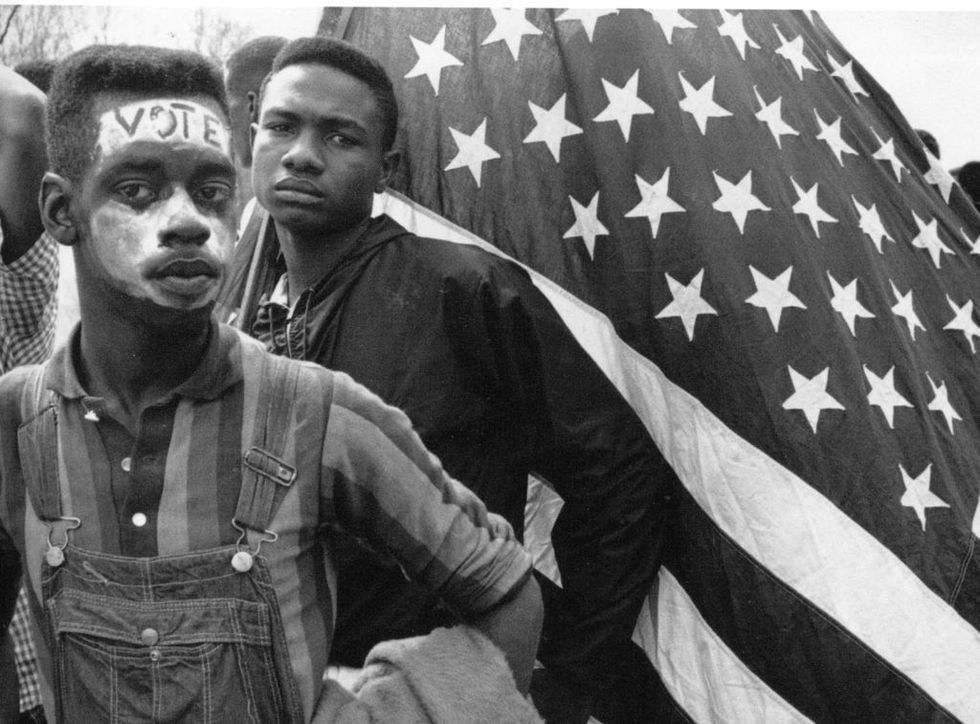 On March 28, Prosecutor Ian Sansot tried Olivia Pearson on one count of improper assistance of a voter in casting a ballot and one count of false swearing. Each count was a felony with a possible jail term of up to ten years.
In her closing remarks, Pearson's lawyer Nefertara Clark referred to the Salem Witch Trials, saying, "Welcome to 1692."
Prosecutor Sansot countered
There are no witch hunts. But there are corrupt politicians who abuse their power. You can vote today to get people to stop messing with elections.
The next day, the judge declared a mistrial when one juror refused to convict.
On the lawn outside of the courthouse, one of the jurors claimed she was the lone obstacle to a conviction. Lenecia Armour, a 29-year-old black woman, said once deliberations started it was clear she was the only one who didn't believe Pearson was guilty. But she held out. "It was torture," Armour said. "But this is South Georgia: I knew I'd be dealing with these kind of people."
Sansot vowed to retry the case. But if his goal was to suppress black votes in Douglas, he may have already won.
Indeed, Hicks has seen the toll his legal troubles have taken on his own recent scaled-down GOTV efforts. One recent afternoon, Hicks said he pulled up his black Cadillac sedan beside a group of his son's friends. He leaned out of the car and asked them if they'd registered to vote.

"One of them said, 'Mr. Curtis, I ain't messing with voting,'" he said. "They'll fuck with me like they got you fucked up.'
[Buzzfeed /  Buzzfeed, again / Douglas Now]
Sorry for making you feel all stabby. Maybe we'll write something funny tomorrow if you throw a dollar in the tip jar.
Liz Dye
Liz Dye lives in Baltimore with her wonderful husband and a houseful of teenagers. When she isn't being mad about a thing on the internet, she's hiding in plain sight in the carpool line. She's the one wearing yoga pants glaring at her phone.