Hapless Michael Steele Doesn't Understand His New Job
News
March 05, 2009 02:00 PM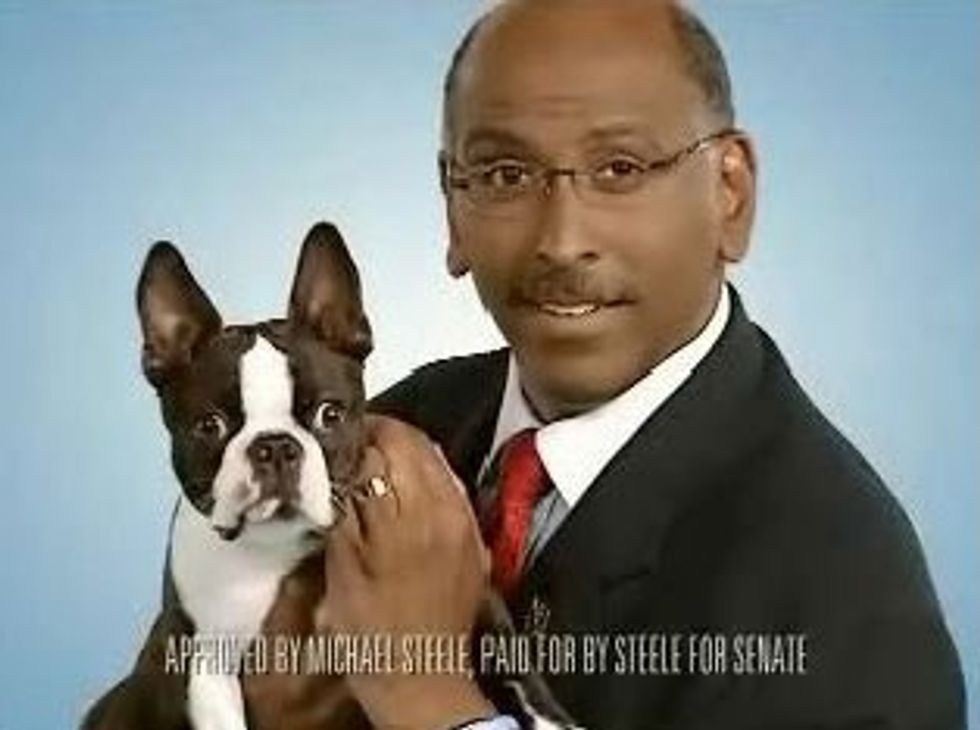 Bland Maryland nobody Michael Steele could've gone the rest of his life bothering absolutely nobody at all -- personally, he is about as offensive as a kitten. But fate and history combined to elevate him from "former lieutenant governor of some Eastern Seaboard state andperennial campaign loser" to leader of the Republican Party! All because those mean Democrats got a black man elected president and left the GOP scrambling to find anybody "of color."
---
This peculiar job interview process has understandably left Steele with a weird view of the position's requirements. This is why he tells the Washington Post, "I'm in the business of ticking people off. That's why I'm chairman."
What? Wrong on both counts. The "business" of being chairman of the minority (heh) party is to come up with a winning strategy for the midterm election and build on that in the next presidential election. It is very simple, and has literally nothing to do with "ticking people off" -- the opposite, in fact, is what is required for this job. As for the "why" he's chairman, is Steele the only person on the planet who doesn't understand he's an affirmative action hire, and hardly a consensus choice at that?
'I'm in the Business of Ticking People Off' [Washington Post]