Happy Challenger Explosion Silver-Anniversary, Everyone!
News
January 28, 2011 02:33 PM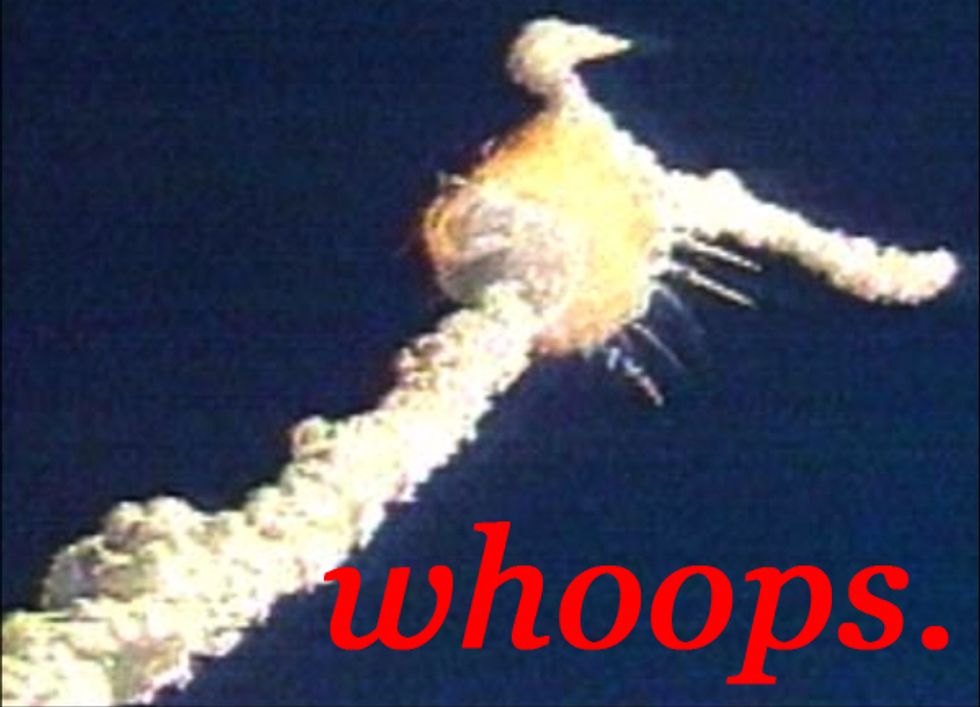 As we honor Ronald Reagan's birthday, let us also remember his greatest achievement: January 28, 1986: the Challenger explosion.
---
From his famous speech:
There's a coincidence today. On this day 390 years ago, the great explorer Sir Francis Drake died aboard ship off the coast of Panama. In his lifetime the great frontiers were the oceans, and a historian later said, 'He lived by the sea, died on it, and was buried in it.' Well, today we can say of the Challenger crew: sometimes shit just fucking blows up.
Congratulations on hitting the big 2-5, Challenger Explosion! You're only covered by your parents' health insurance for one more year. Use it wisely.
(Sorry about that joke, people who died.)