Happy First Week of the Obama Administration!
News
January 26, 2009 01:27 AM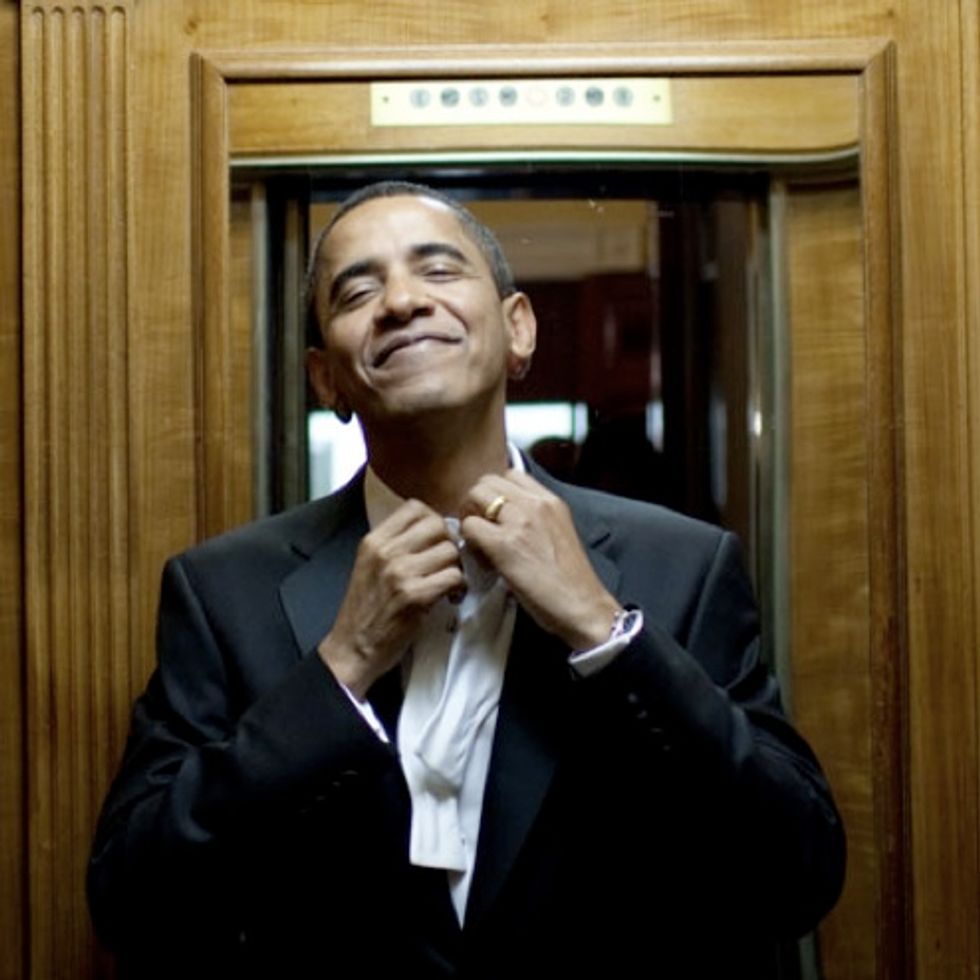 What, exactly, has White House photographer Pete Souza captured in this shot? Maybe it's after the last of the 10 dances at 10 inaugural balls. White tie, who even approved that? Anyway, here is your new president, handsome and smiling some 12 hours after he took the (first) oath of office.