Harman To Offer 'Insider's Look' At AIPAC Conference
News
April 22, 2009 11:41 AM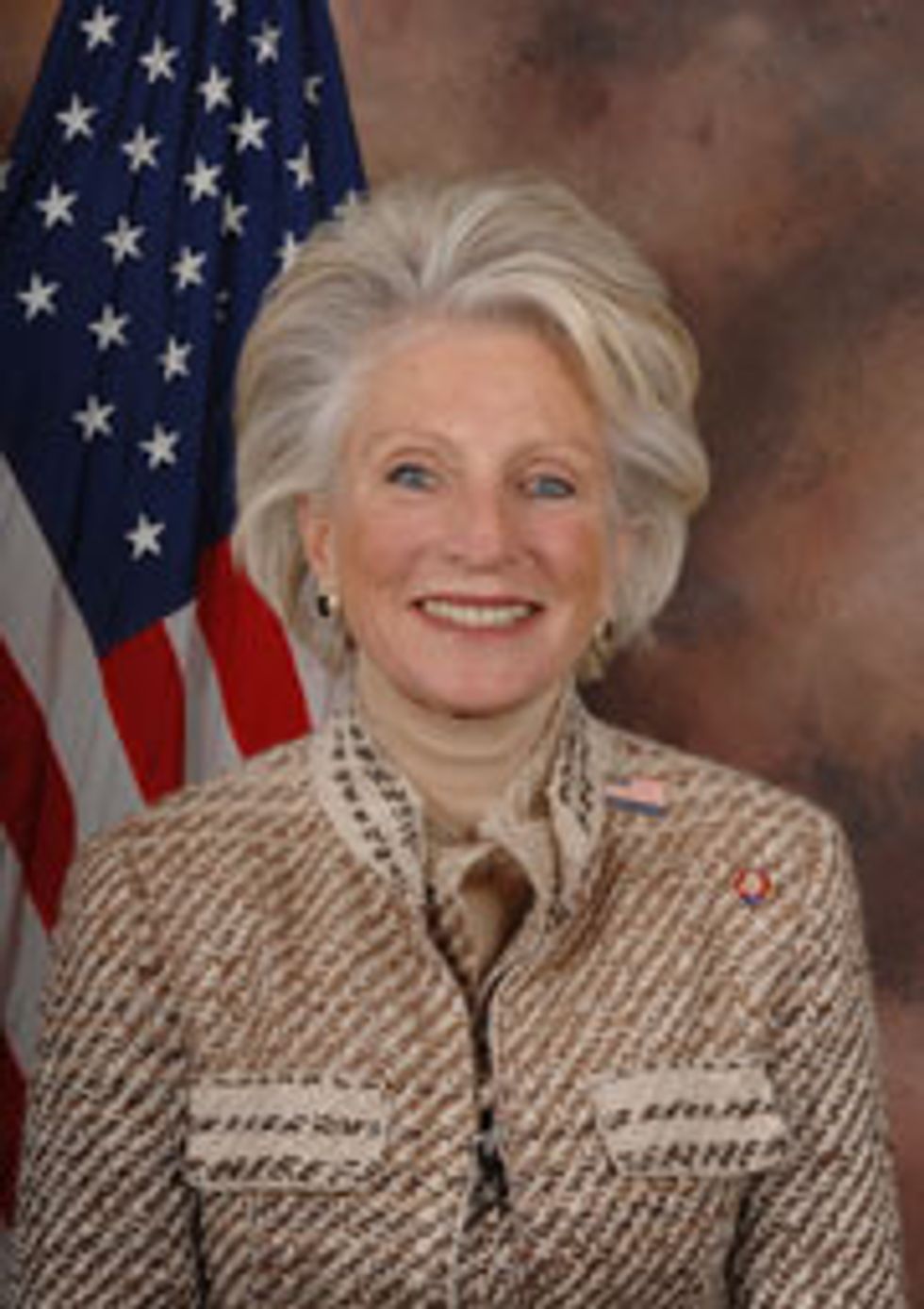 The American Israel Public Affairs Committee -- you know, the lobbying group thatsecretly writes all of our legislation -- recently made headlines when allegations surfaced that Rep. Jane Harman (D-Warblog) had promised to ask the Bush White House to go easy on a couple of AIPAC guys accused of spying. Anyway, this notion that Harman is not just in bed with AIPAC but is literally having sex with it deep into the night and making loud erotic noises that disturb the neighbors was probably not helped by a new announcement.
---
Harman is scheduled to speak at AIPAC's annual policy conference. Looky! From the agenda:
AIPAC In-Depth: An Insider's Look at the Middle East

Today's exclusive AIPAC In-Depth broadcast brings together four of the world's most experienced national security specialists to examine the foreign policy challenges facing the United States, Israel and the world.

Panelists

* The Honorable Jane Harman (D-CA)

U.S. House of Representatives

* Maj. Gen. Ido Nechustan

Commander, Israeli Air Force

* Dr. Robert Satloff

Executive Director, The Washington Institute for Near East Policy

* Mr. R. James Woolsey

Former Director, Central Intelligence Agency
She will presumably discover some sort of schedule conflict between now and May 3.
AIPAC Policy Conference 2009 Program
Harman Scheduled to Speak at AIPAC Conference [Washington Post]