Have Some Hot Rum Cider To Warm Your Cold, Bleeding Heart
Recipe Hub
November 21, 2014 04:05 PM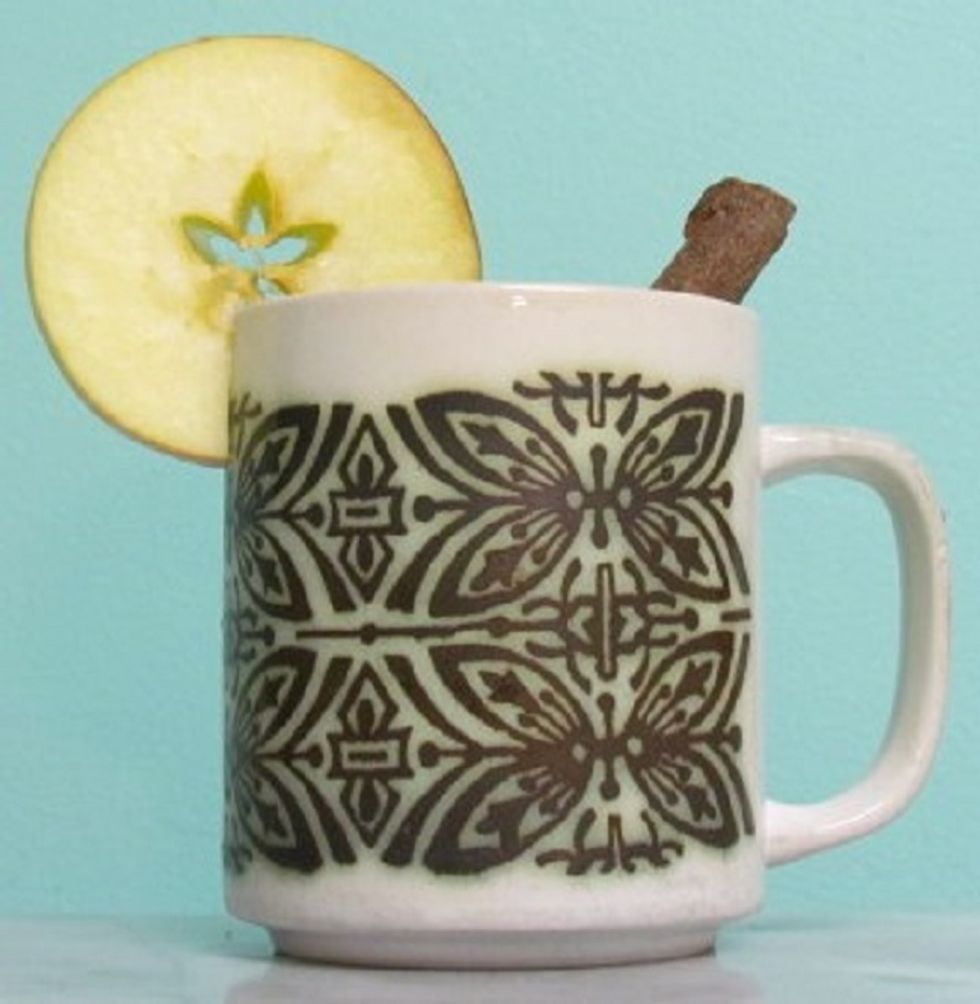 Is it cold where you are? So much for global warming, har har har. Are you sober? If you answered yes to either of those questions, have we got the remedy for you! It's mulled apple cider, with booze.
You can buy mulling spices already mixed up, or you can make your own blend, according to the preferences of you and your loved ones. To do that, just throw together whatever traditional "baking spices" (cinnamon, nutmeg, cloves, allspice, mace, ginger, star anise, cardamom, etc.) you have in whole form. The ones that are already small bits, like the cloves, star anise, and allspice, are ready to go, but the bigger ones (cinnamon and nutmeg) need to be busted up into smaller pieces. Put them in a cloth sack, and use a hammer or your rolling pin.
To begin, you will need a peck of tart apples and a cider press. Okay, fine, just go buy a jug of apple cider from the super mart.
Mulled Apple Cider with Rum
1 quart of apple cider
2-3 teaspoons mulling spices (premixed or your own personal blend)
2-inch strip of orange peel
2-inch strip of lemon peel
1 bottle of rum (darker the better, but whatever you've got. Brandy would work wonderfully as well.)
Stud the citrus peels with cloves.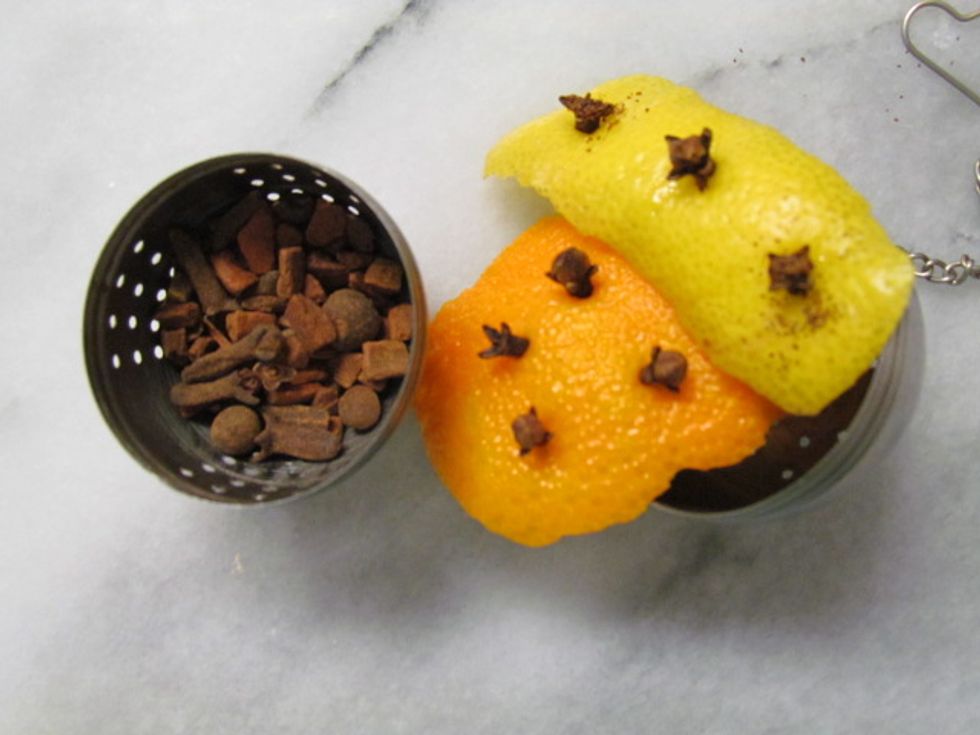 Put the cider, spices, and citrus peels in a pot on the stove. You may elect to put the spices in a tea ball or wrap them in cheesecloth. That will prevent pieces of spices from getting into individual servings, which can be unappetizing, especially when you're trying to really enjoy those last drops in the bottom of the cup.
Bring to a simmer; turn down to low. Let it simmer for 15-20 minutes. If you're having a party, transfer everything to a crock pot, and plug it in near where you've got the drinks set up, right next to your bottle of rum.
Put 2 oz. of rum in a glass that can handle hot liquids or a coffee mug. Top off with hot cider. Put a cinnamon stick right up in there. How festive!
We're not putting the rum into the pot on the stove for two reasons: 1) so any children, teetotalers, pregnant ladies, or 12-steppers who may be around can enjoy as well; and 2) the alcohol may evaporate on the heat (probably a negligible amount, but it's not a risk we're willing to take).
Take your warm drink a-wassailing around the neighborhood.