Herman Cain Is Now Every Muslim Person's Best Friend
News
July 28, 2011 12:28 PM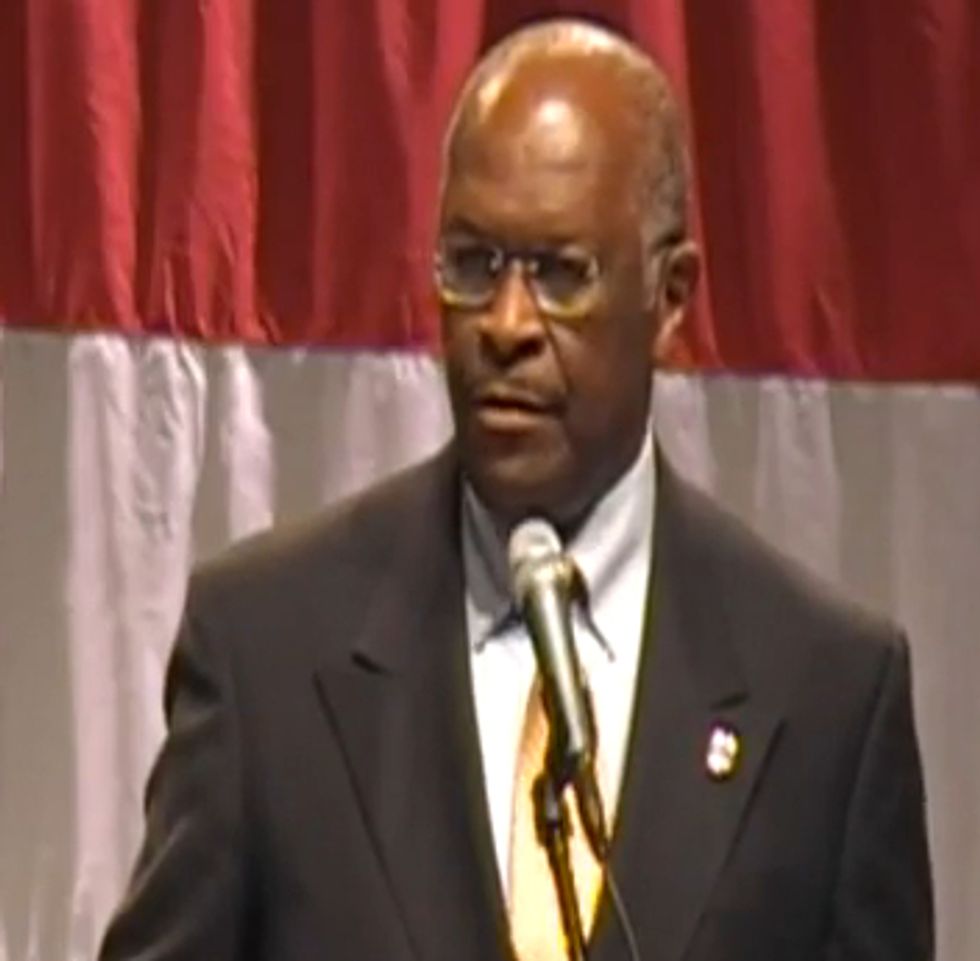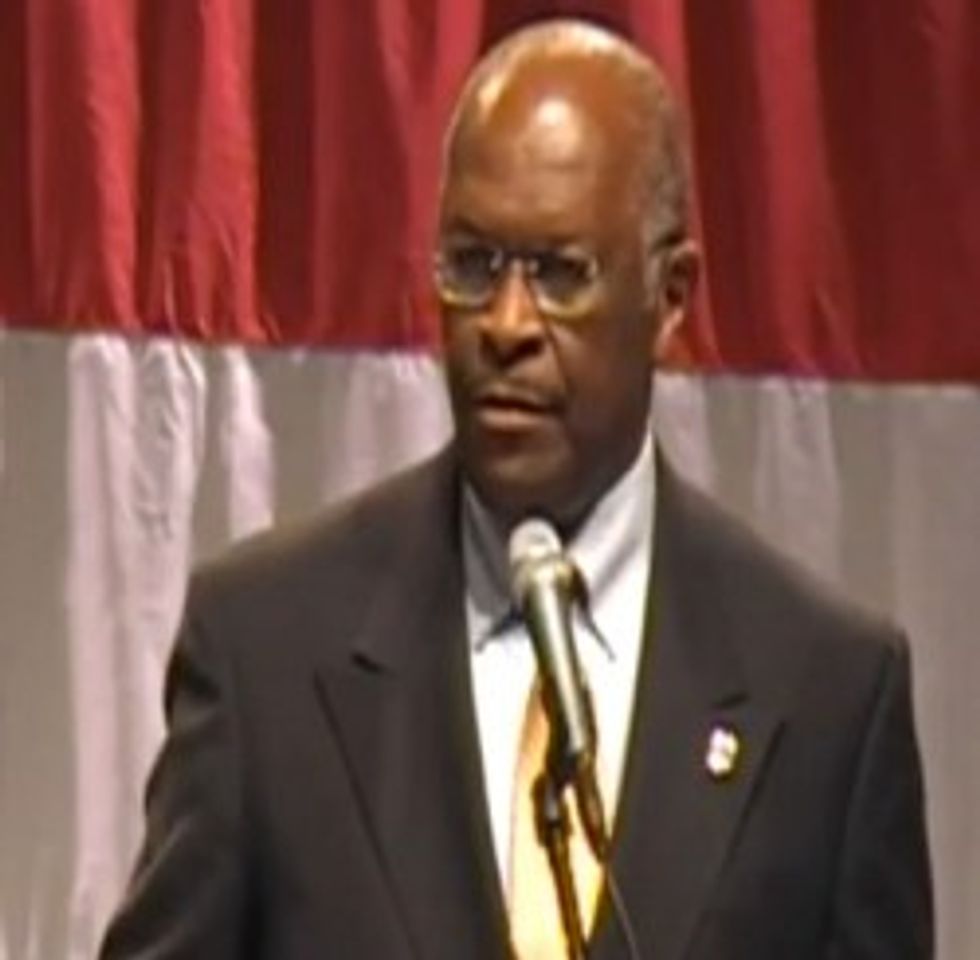 These are strange times, so it is not too surprising that Herman "Let's Just Ban All the Mosques" Cain is now just a few Pillars of Islam away from becoming the East Coast's hottest new imam. Just last week, Herman Cain was very serious about that part in the First Amendment that says mosques are not allowed, because of Freedom, so why is he all of a sudden going on tours and having "quiet meetings" with people inside actual mosques? Is Herman Cain the latest victim in the grand Muslim conspiracy? There is really no other reason why the people of the fancy-shmancy "ADAMS Center" would want to spend time explaining their religion to Herman Cain, so probably!
---
Herman Cain had a meeting with some Muslim leaders yesterday to "rebuild relations," because the strained relationship between Herman Cain and the Muslim community is a tragedy that affects us all.
ADAMS Center board member Robert Marro told POLITICO that the presidential hopeful met with a handful of Muslim leaders then toured the facility, which serves 6,000 families at eight branches in Northern Virginia and Washington.

"I think he left the meeting with an entirely different view of what Muslims are and what mosques do," Marro said. "If he was expecting to see secret nooks and crannies where people are plotting nefarious things, he would have been highly surprised to find there is nothing like that in ours — or other mosques across the country."

"While I stand by my opposition to the interference of shariah law into the American legal system, I remain humble and contrite for any statements I have made that might have caused offense to Muslim Americans and their friends," Cain said. "I am truly sorry for any comments that may have betrayed my commitment to the U.S. Constitution and the freedom of religion guaranteed by it. Muslims, like all Americans, have the right to practice their faith freely and peacefully."

Marro said Cain's statement was "as close to a heartfelt and sincere apology that I've seen from any politician anywhere."

Because Cain is a Baptist preacher, Marro said, Cain was invited to give a "brief sermon" on an apolitical topic at a later date.
Herman Cain is now hard at work adapting his gospel album for a Muslim audience. They will probably provide his only votes now, since he has decided to take the "I'm a secret Muslim" approach to his campaign. It worked for someone in 2008. [Politico]