Hey Everyone, You Can Sign John McCain's Birthday Card With A Personal Message!
News
July 29, 2009 01:48 PM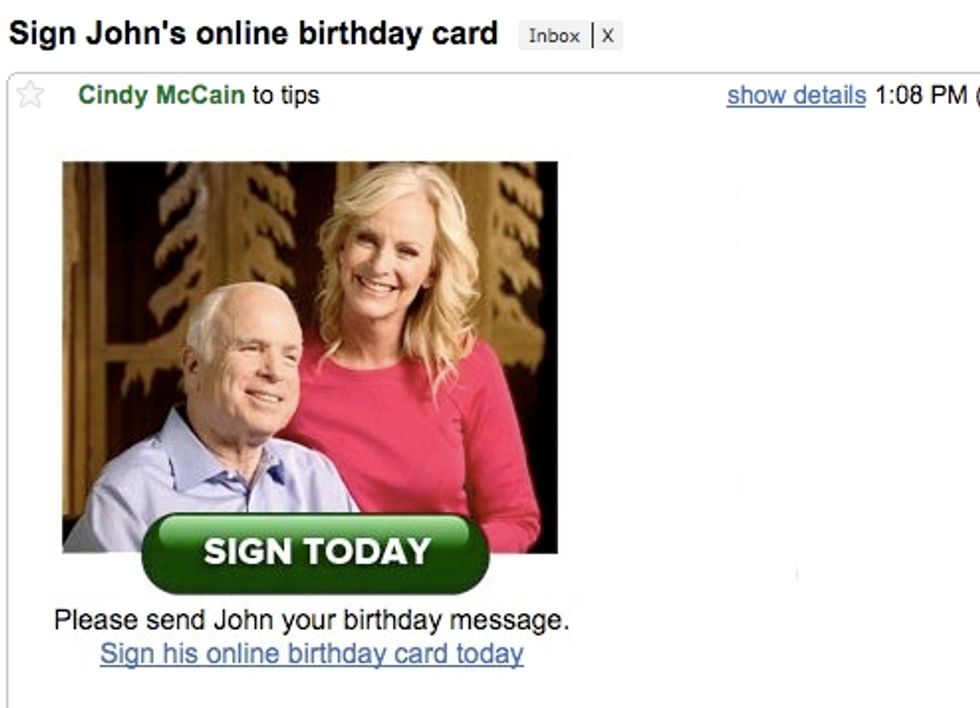 O Holy Day, look what just dropped in ye olde "Wonkett" tips box! Cougs isback for more: "Will you follow this link to sign the birthday card? There's even a special space to leave a personal message of encouragement for John. After you've signed the card, I hope you'll make a generous contribution to John's reelection campaign, so he can continue his service to our country." We will do one of these things!
---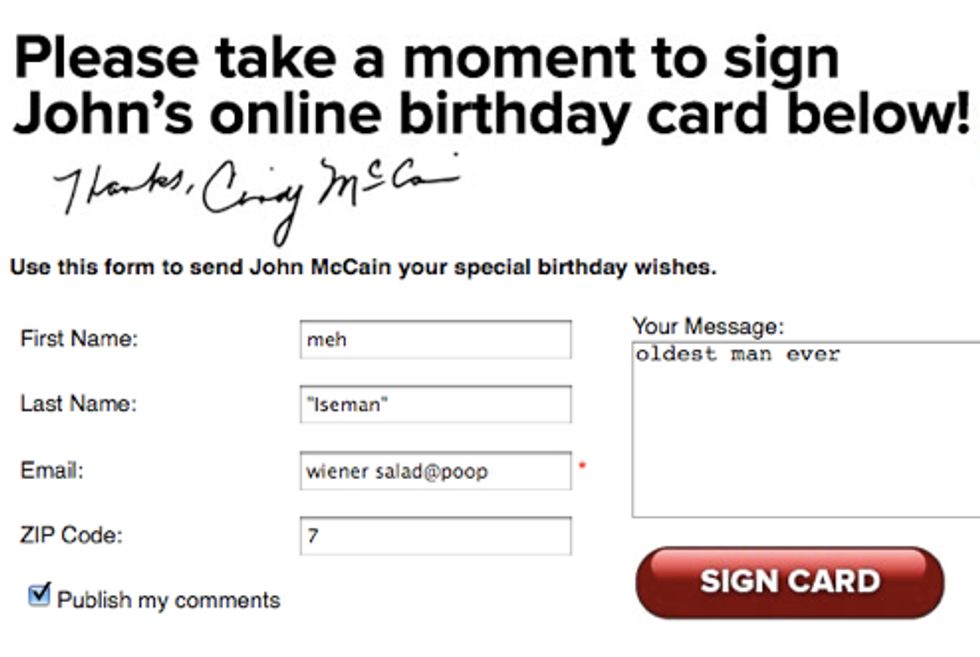 Remember people, you must check "Publish my comments," because who knows, maybe we'll get lucky.
But "seriously," Happy Birthday, WALNUTS! Let's go nuts and roll that clip one more time.
John McCain Birthday Card [John McCain]