High-Tech Burrito Street Vendor On 15th and K
News
March 23, 2009 12:44 PM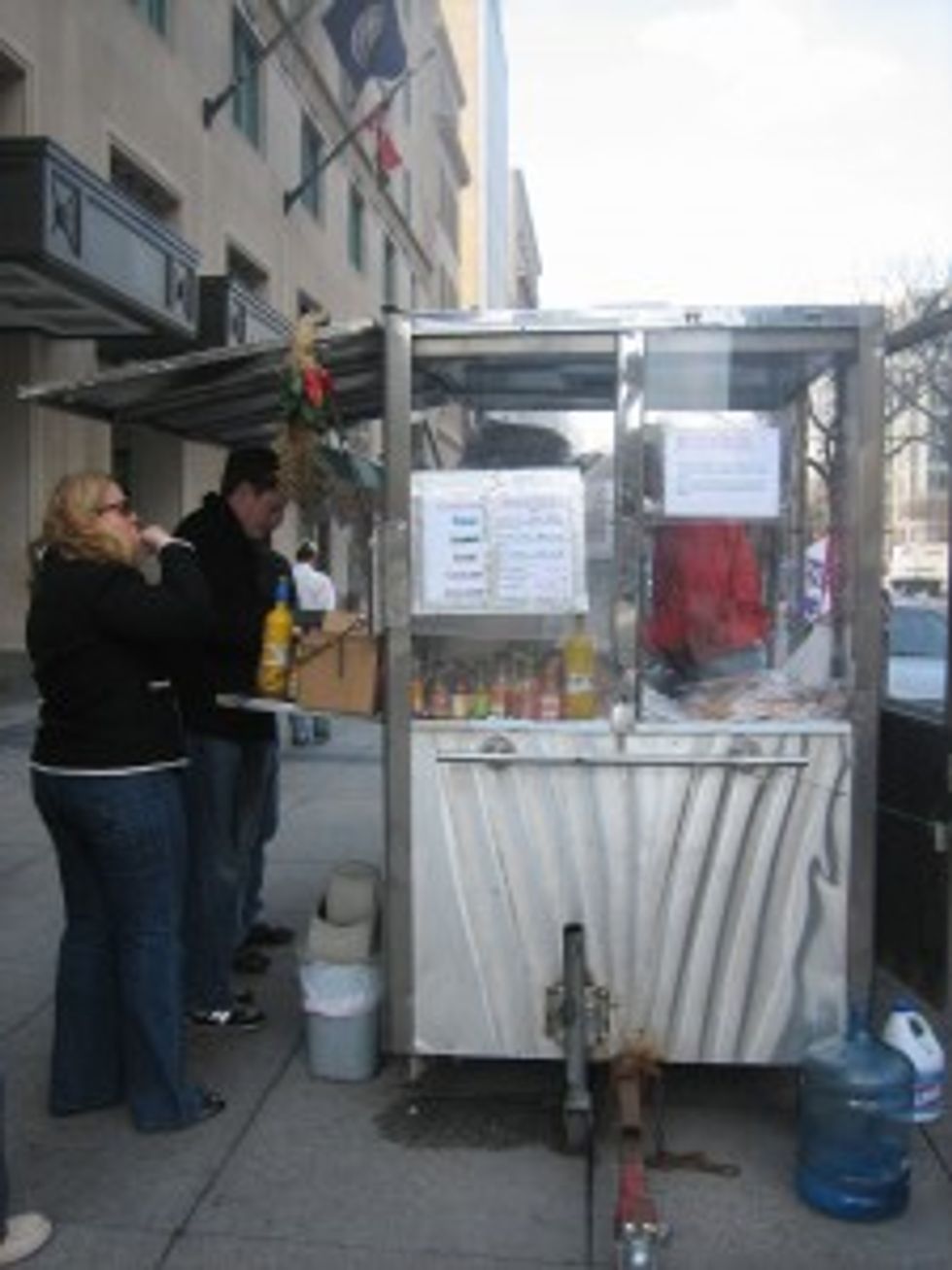 Chipotle and Baja Fresh ain't got nothin' on Pedro and Vinny's burrito stand on 15th and K St. While the humble Street Cart only sells bean burritos, the ten people waiting in line swear by them. The burritos come with rice and fresh salsa, but cheese will cost you an extra quarter.
---
If you email the burrito dudes before 10AM, Pedro (or Vinny, maybe?) will have your burritos all ready for you to pick up by the time you get there. Which means one thing: they've got a burrito stand with wireless internet! Well, or a BlackBerry. Or maybe Pedro is sitting in a little office, checking Gmail every five minutes and calling Vinny's Bluetooth. Maybe.
Don't forget to try Vinny's famous mango-habanero salsa. You can't miss it -- it's the orange stuff in the Grey Goose bottle on the counter.
Pedro and Vinny's Burritos, 15th and K St. NW, Washington DC.
[gallery]