Hillary Clinton Says It's Her Birthday, Probably Lying About That Too
Elections
October 26, 2015 04:30 PM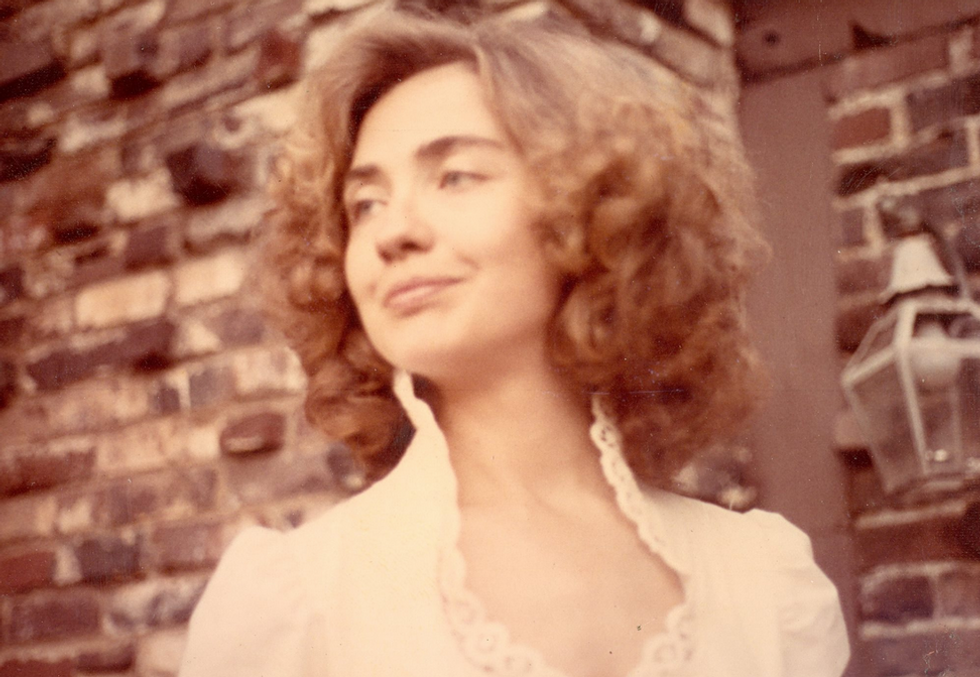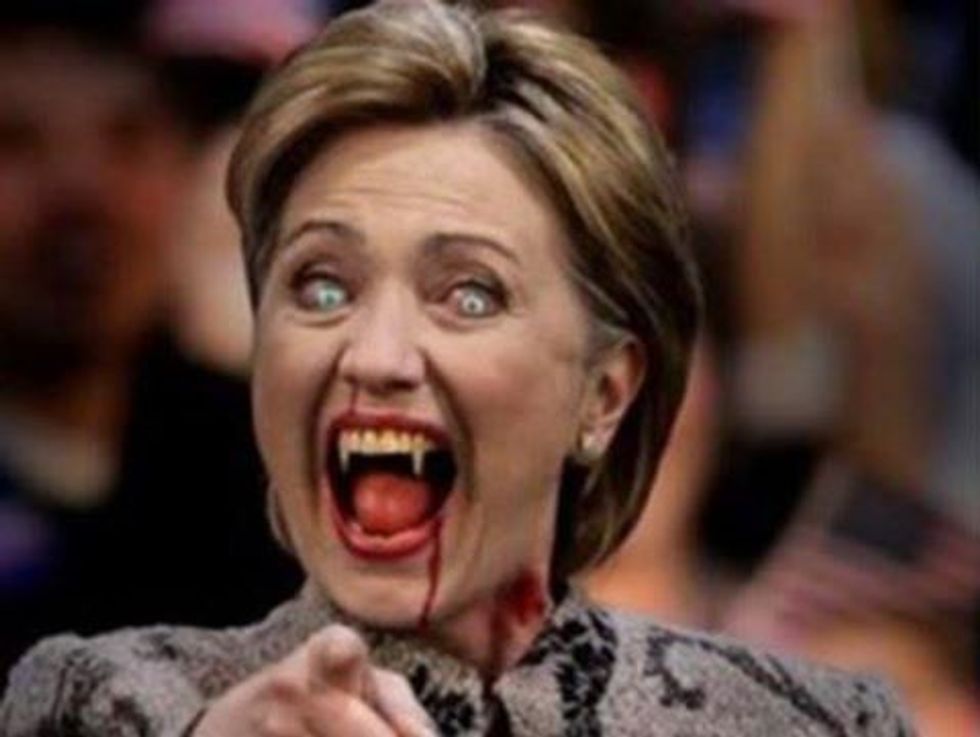 She stays young by drinking the blood of the innocent
---
What up, Hillz Clinton? You still enjoying your celebratory Indian dinner and wine from that time you kicked ALL the ass at the Benghazi hearing last week? Yeah, we figgered.
Oh what? You're also doing all the birthday shots today because Internet rumors say it's your birthday? Pffft. We're going to need to defund Planned Parenthood and spend all that money doing at least seven congressional investigations -- at least! -- into that obvious lie, HITLERY KKKlinton, if that's even your real name. (It isn't.)
[contextly_sidebar id="By5YShxbUOCkHkQQzGshUyWMGmYiAmRD"]
But, just pretending like we are giving you the benefit of the doubt even though we would never do such a thing because everyone knows you are a lying liar who lies like you're on the Fox News payroll, how old are you? Like, a 187 THOUSANDTEEN years so old and sickly at least (or, technically speaking, 68), according to Matt Drudge, who is terribly and very sincerely concerned about your practically dead health.
(Just kidding. That dumb bag of syphilitic siren dicks does not care about your health; he just could not find any other way to troll your epic performance at the Benghazi hearing, where you officially became our next president, of U.S. America, so he went with old. So zing, much burn.)
Drudge isn't the only one who is "concerned" about your health, on account of how SO OLD you are. Remember when that piss puddle Sen. Rand Paul offered you his unsolicited medical opinion that your eyeballs are too damn old to run for president, because of how it's "a rigorous physical ordeal" to do that? Hmm, wonder if he happened to catch those 11 hours you spent testifying last week, without even breaking a sweat.
Let us also not forget some of your other favorite Republicans who've been oh so worried about your health. Like Karl Rove, noted brain expert, who diagnosed you with traumatic brain damage, which may or may not have caused you to do Benghazi. Even though, according to other brain experts on Fox News, you were only faking your brain damage that you did not have to get out of doing 11 hours of testimony about how you and your bestie accomplice Sid Blumenthal did Benghazi.
Unless, of course, you didn't do Benghazi because, like your other bestie accomplice B. HUSSEIN Obama, you were never even born at all. There's always that completely not crazy possibility.
[contextly_sidebar id="hbvmg5Tr1PD9ZmjvppYRt2uFctnTcrha"]
Anyway. If you're not too SO OLD and practically dead already, do try to take a quick break from already being president so you can enjoy some sexxxy secret lesbosexual body shots off your "close aide" Huma, in your bedroom. (Did Ambassador Stevens ever get to do body shots in your bedroom, huh? HUH?!?!)
Once you are done with the celebrating, if it doesn't kill you or at least give you another fake brain damage virus in your stomach, from how SO OLD you are, then you can wipe yourself clean with this loverly Hillary Clinton T-shirt, what we made for you, you are welcome.