​Hillary Clinton's Brother Died, So Obviously Wingnuts Are Being Very Normal And Compassionate About That
News
June 10, 2019 12:25 PM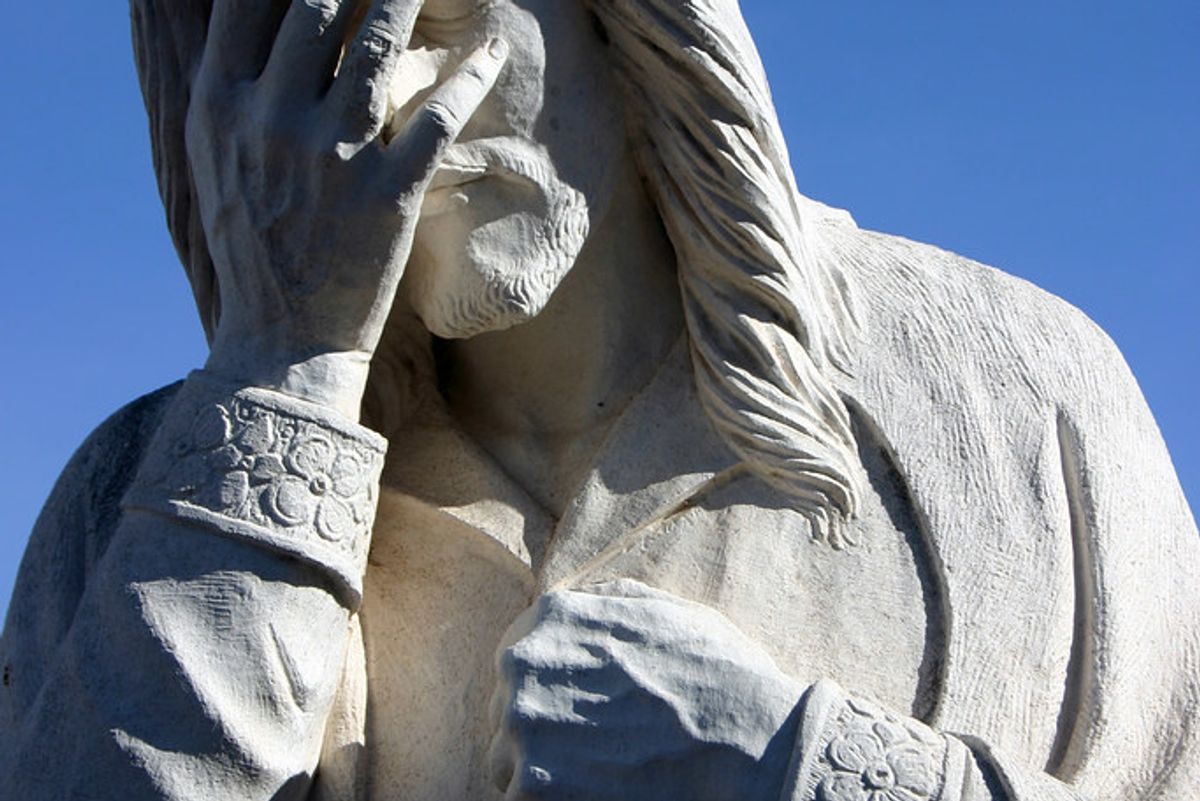 Before we get into the meat of this post, we want to say to Hillary Clinton that we are so sorry about the death of your brother Tony this weekend.

We lost my brother Tony last night. It's hard to find words, my mind is flooded with memories of him today. When he… https://t.co/RdcRV0rHyw

— Hillary Clinton (@Hillary Clinton) 1560010424.0
Tony Rodham was the baby brother among the Rodham siblings (Hillary is the firstborn) and 64 is very young. May he rest in peace.
Because this story involves Hillary Clinton, though, you can imagine that all corners of the internet are overflowing with bipartisan love and support for the family right now, HAHA WERE YOU BORN YESTERDAY? It is awful, and it is only just beginning, and because we live in a country where a certain percentage of the population's brains are so poisoned that they literally think there is a thing called the Clinton Body Count -- of people! murdered by Bill and Hillary's henchmen! -- they are obviously putting two and two together and getting DERP DERP DERP DERP DERP.
---
Here is Ben Garrison, the right-wing political cartoon idiot boy, to launch the discourse directly into the stupidest ring of hell:
No one is safe around Hillary Clinton, not even her own brother... The cause of his death has not yet been made pub… https://t.co/NhceMbaICk

— GrrrGraphics Cartoons (@GrrrGraphics Cartoons) 1560100927.0
One of the things that really comes through in Hillary Clinton's most recent book, What Happened, is how the truly cruel conspiracy theories out there really can drag a person down, and by "person," we mean Hillary Clinton. It's one thing to disagree with somebody politically, or even to subject them to biting satire -- thus is the American way! -- but people literally believe the woman is running a pedophile basement underneath a DC pizza parlor that's built on a slab foundation. (Or maybe it is a crawlspace, we don't know, haven't checked the blueprints, TEACH THE CONTROVERSY. All's we know is there's no basement.) It's especially cruel that particular lie exists, considering how HIllary Clinton's life's work has been advocacy for children.
And again, there is the Clinton Body Count, because the Clintons have known people over the course of their lives who have died, so the only natural explanation is MURDERRRRRRRRR.
Over there at the Daily Caller, they are doing that Cute Thing They Do, where they don't actually say anything bad, and even pretend like they are reporting straight news, with subtle dogwhistles to set their paint-eating commenters on the intended path:
Clinton did not say how her brother Tony Rodham died. There have not been any recent reports that he was ill.
THEY ARE JUST SAYING.
The commenters at Dead Breitbart are also JUST SAYING things like this:
Gold mines in Haiti. Human trafficking in Haiti. Pedophilia in Haiti. Sleep with the fishes in Hades. [...]

"Sis! Honest! I never said a word to Bill Barr! We just ran into each other at the Safeway! All we talked about were grandkids! I didn't say nuthin' about you or Bill. Pleeeeeease!" [...]

Sounds like a severe case of Arkancide.
What, you didn't know the term "Arkancide"? It is a very real word these emotionally disturbed people use to refer to the very real thing that happens when the Clintons do the body count to people!
Some of the obituaries for Tony Rodham mention that he had some controversy in his professional life -- the New York Postreally leans on it, quelle surprise! And because he was a semi-public figure, that just kind of comes with the territory.
However, what doesn't usually come with the territory is ... whatever this shit is:
Make no mistake, it's not just QAnon cranks who earnestly believe Hillary Clinton had her brother murdered. It's vi… https://t.co/Rrm5VrUtfJ

— Mike Rothschild (@Mike Rothschild) 1560119809.0
QAnon thinks she had him killed but also he is not really dead? All righty!
You can click through to that thread, but as for Wonkette, we will not be posting tweets from randos about the so-called MYSTERIOUS CIRCUMSTANCES of the death of Hillary Clinton's younger brother.
Besides, we are pretty sure that somebody on Fox News today or tonight will really send the shit flying, and our money is on Sean Hannity. Why? Because he still hasn't apologized to Seth Rich's family for pushing the bogus conspiracy theory that the late DNC staffer was murdered for allegedly being the REAL RUSSIAN HACKER who turned over Hillary/DNC emails to WikiLeaks.
In other words, there is exactly one bottom feeder who hosts a nightly program for Fox News who literally jizzes himself over stories like this. And by "stories like this," we mean sad tweets from the woman who won the popular vote by three million in 2016, whose little brother just died.
Again, condolences to Hillary Clinton and her family. And as usual, we are so very sorry what scum-sucking pieces of shit a lot of right-wingers are. We all deserve better.
Follow Evan Hurst on Twitter RIGHT HERE, DO IT RIGHT HERE!
Wonkette is ad-free and funded ONLY by YOU, our dear readers. If you love Wonkette, SUPPORT WONKETTE.

Evan Hurst
Evan Hurst is the managing editor of Wonkette, which means he is the boss of you, unless you are Rebecca, who is boss of him. His dog Lula is judging you right now.
Follow him on Twitter RIGHT HERE.