Hooker Four-Way Not Even Silvio Berlusconi's Biggest Problem Right Now
News
August 03, 2010 03:25 PM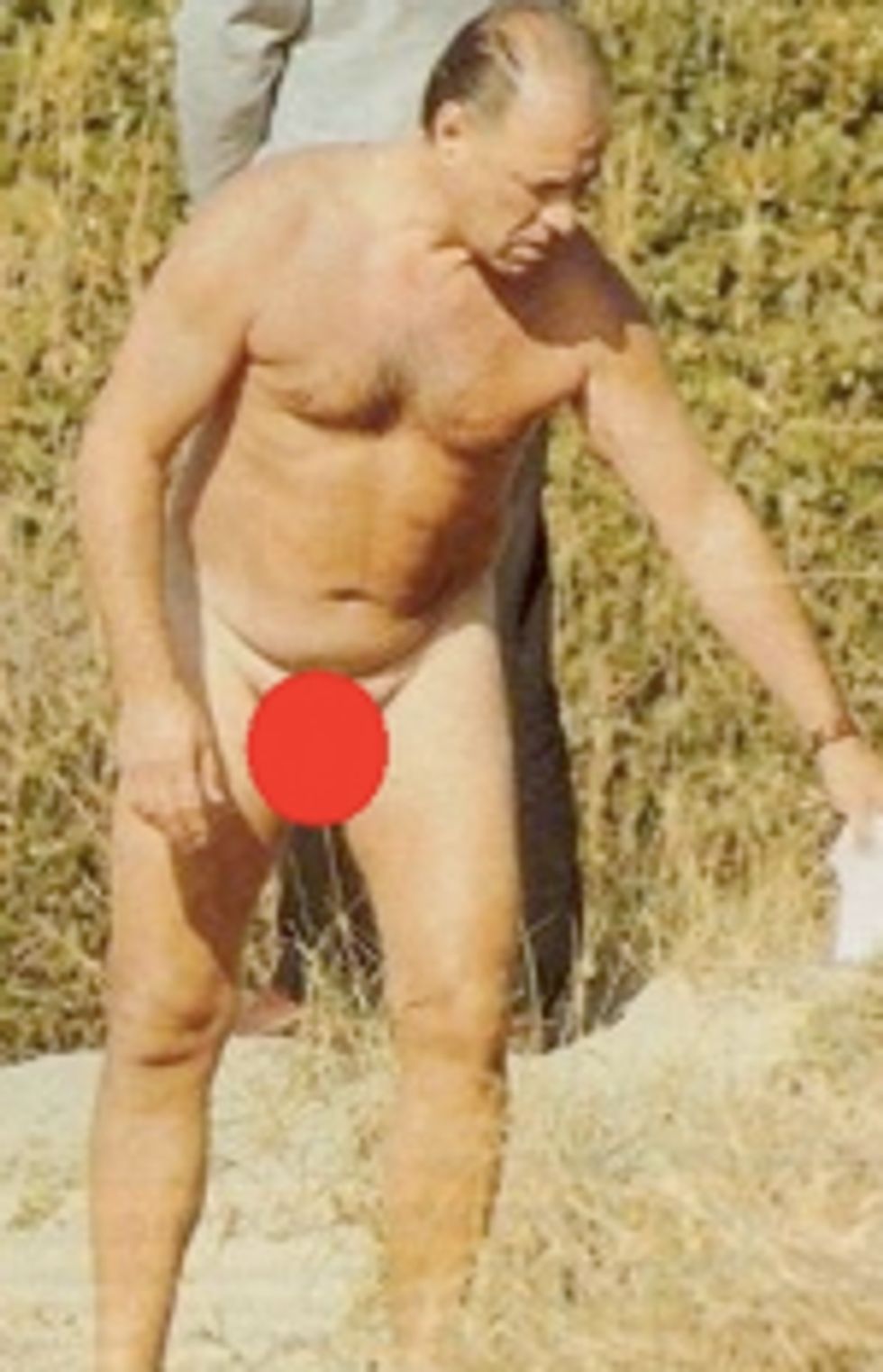 If the leader of one of the world's eight largest economies was rumored to have engaged in group sex with three prostitutes, that's "news," right? What if the leader in question was Silvio Berlusconi? These are the sorts of philosophical conundra you run into in the blogging business. The Silvio-whore connection iswell established, which is why this latest news is exciting less for quality than for quantity. And it isn't even the thing that will result in him maybe losing his job tomorrow!
---
Maria Teresa De Nicolo is an escort who is snitchin' to the cops, as if Prime Minister-on-hooker sex is even a crime. She says that a businessman paid to fly her to the Italian capital, where she spent some of the night "In the bed [with] two girls from Rome and Berlusconi." She also spent "some hours sleeping alone" because of Italy's strict labor laws. This scandal has completely failed to rock the Italian state to its foundations because, eh, Silvio, you know?
No, the thing that is probably going to bring down the government tomorrow is not Silvio's dick, but Silvio being a dick. Up until about a year and a half ago, Berlusconi was the head of a political party that was more or less a vehicle for his personality cult. It was called "Forza Italia," which is what Italians shout at soccer games, and more or less means "Let's go Italy"; this is the equivalent of an American political party naming itself "USA USA." In March 2009, Forza Italia merged with the smaller National Alliance, a party that is almost always described with the charming adjective "post-fascist," to form a larger party with a slightly less dumb name, the People of Freedom.
The merger came about because Berlusconi patched things up with his longtime rival, National Alliance head Gianfranco Fini. This beautiful new friendship ended almost immediately, and now Fini has quit after a "longstanding feud with the premier over [the party's] management" (i.e., he is tired of Berlusconi being a dick) and taken with him about 30 members of parliament, who may or may not vote to kick Berlusconi out of office tomorrow. If they do, there will be another election, which will probably elect Berlusconi again, because honestly who else is there at this point. Love ya, Silvio! [Mail Online/Bloomberg]