How To Be Michelle Obama
News
April 13, 2010 03:17 PM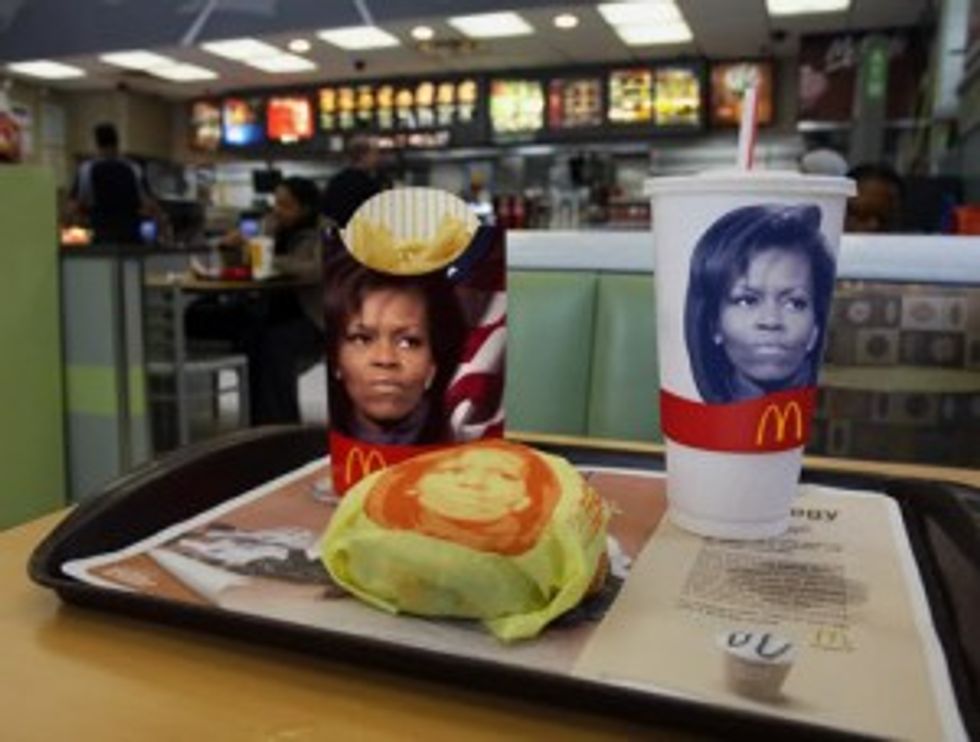 Who wants to be just like Michelle Obama? If not for her and well, her husband, DC would not be the city it is today. The New York Times would not have TWICE given us a pat on the back for being so darn cool, and 14th Street would not be in trouble for trying to gentrify too rapidly. So, how can you be just like Michelle Obama?
---
In a recent interview with WJLA, Michelle Obama told the world where she likes to eat in DC, so you should eat at all of these places! And because the First Lady and Co. are such good people, her favorite spots are places that even plebeians can afford to dine at!
Oyamel: Michelle Obama loves this upscale Mexican restaurant in Penn Quarter because she loves Latin food, and, who knew, the First Lady enjoys a good margarita or two as well. For your dining pleasure, Oyamel offers an "Hora Feliz" at the bar Sunday through Friday from 4:30PM to 6:30PM featuring $4 classic margaritas, ponche and select draft beers, two for $4 taco specials, and half off all wines by the glass.

Ben's Chili Bowl: Well, everyone loves Ben's, but the First Lady has not done her patriotic duty and visited the place, though she notes in the interview that it's her husband's favorite. Her lack of half-smoke consumption, however, does not bode well for her "eat whatever crap you want and then hula hoop for hours to loose the weight" exercise program.

Good Stuff Eatery: The First Lady enjoys the burgers at Good Stuff, the brain child of Top Chef alum Spike Mendelsohn, and we can appreciate this because they do in fact make good burgers. We recommend Colletti's Smokehouse (Applewood Bacon, Sharp Vermont Cheddar, Fried Vidalia Onion Rings With Chipotle BBQ Sauce), Spike's 5 Napkin (Dairy Fresh Cheese, Applewood Bacon, A Farm Fresh Fried Egg On A Brioche Bun With Good Stuff Sauce) and, of course, you cannot go wrong with their toasted marshmallow shake. The infamous Chef Spike is also opening a new pizza place this May called "We, the Pizza," and it will be right next store to Good Stuff.
The First Lady and her man have also dined at Blue Duck Tavern and Nora, two restaurants that serve local, organic, sustainable food. Only the best for the First Lady and you!