How To Watch The Governors' Races
popular
November 06, 2018 03:33 PM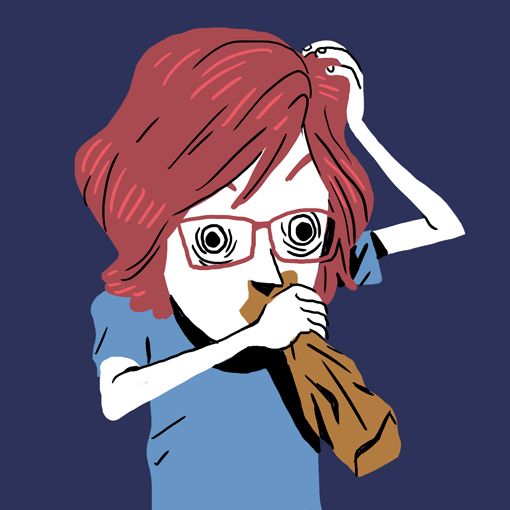 Not enough existential dread over those House and Senate seats? Let's talk gubernatorial races! Because 2020 is a census year, and if we want to put a stop to ratfucked electoral maps that ensure the GOP wins a majority of seats with a minority of votes, we have to take back those statehouses! Luckily, it looks like we have a real shot at some pickups here. Let's break it down chronologically.
---
7 PM: Georgia
Georgia: Will beautiful princess Stacey Abrams slay the evil demon vote suppresser Brian Kemp? Unfortunately, we might not know tonight. Or, for another month. If no one gets over 50 percent of the vote, they boot out Libertarian Ted Metz and vote again December 4, which is why he's trying so hard to depress her share of the turnout. [Insert bloodcurdling screams HERE.]
7:30 PM: Ohio
Ohio: Buckeyes, you're in the doghouse with us. And you know what you did. Please do not put that anti-choice poorfucker Mike DeWine in the statehouse. Vote for Rich Cordray, who spent five years at the CFPB sticking up for consumers against rapacious banks. Don't break our hearts, Ohio!
8 PM: Florida, Connecticut, Illinois, New Hampshire, Maine
9 PM: Kansas, Michigan, New Mexico, South Dakota, Wisconsin
Kansas: Kansans, you really, really don't have to vote for Kris Kobach. Vote for Laura Kelly! None of your neighbors have to know.
Michigan: Likely Democratic pickup, with kickass Gretchen Whitmer polling well ahead of creepy toad Bill Schuette. Or Schuster, whatever.
New Mexico: Oh, lookie loo! Another likely pickup for the good guys, with Michelle Lujan Grisham likely to clean Rep. Steve Pearce's clock. Lady Power!
South Dakota: How gross is Rep. Kristi Noem to be tied with Democrat Billie Sutton in South freakin' Dakota? Pretty gross! Weird how people don't embrace the sacred freedom of dying from lack of healthcare.
Wisconsin: Can it be? Are we really going to be rid of that beady-eyed little badger-fucker? Please Crom let Scott Walker go down to Tony Evers. And grant us all the joy of boring, uncharismatic politicians forever and ever. Amen.
10 PM: Iowa, Nevada
Iowa: Incumbent Kim Reynolds is looking beatable, especially with her campaign co-chair Steve King going full Nazi this week. Democratic businessman Fred Hubbell has been closing the polling gap, and it's anyone's guess what happens tonight. Come on, Hawkeyes, you got this!
Nevada: What are the odds that two guys named after prescription cold medicine would be running for governor in the same state? Nevada, it looks like you're having trouble deciding. Take Steve Sisolak, he's good for what ails ya! Adam Laxalt will give you hives.
And once those races are called, YOU GO TO BED. We're pretty sure Democrat Kate Brown's going to win in Oregon, and Republican Mike Dunleavey's going to pull it out in Alaska. (Oklahoma, probably goes red too, but WHO CAN SAY.) Rest up, Wonkers! We'll see you out there!
Follow your FDF on Twitter!
WE MADE IT! Click here to keep your Wonkette going for the presidential campaign which starts tomorrow! FML.
Liz Dye
Liz Dye lives in Baltimore with her wonderful husband and a houseful of teenagers. When she isn't being mad about a thing on the internet, she's hiding in plain sight in the carpool line. She's the one wearing yoga pants glaring at her phone.