How Will We End The War On The War On Women This Year?
News
January 14, 2014 10:30 AM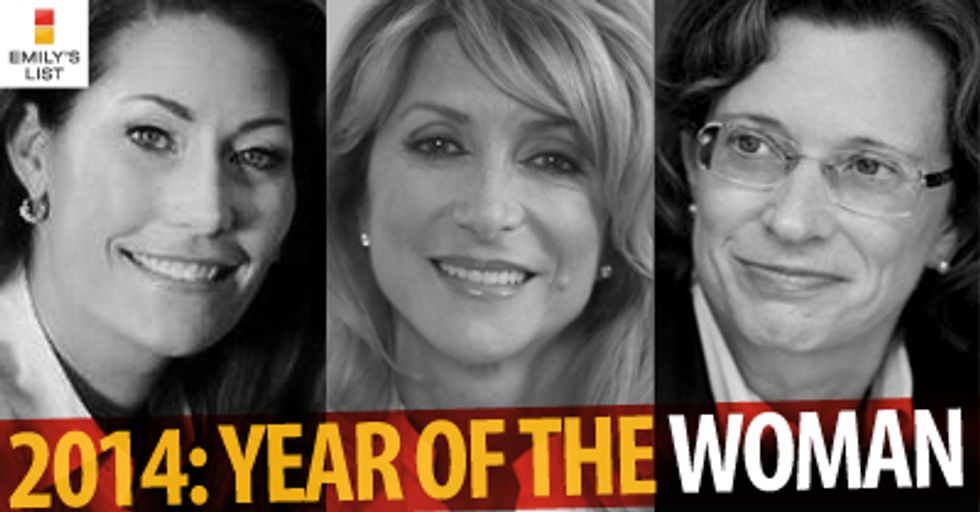 This post is brought to you by our friends at EMILY's List.
---
2013 was quite the year for the GOP and their never-ending fight to restrict reproductive rights.
We saw House Republicans introduce their annual bill to strip funding from Planned Parenthood. Several state legislatures filed new "Targeted Regulation of Abortion Providers" or TRAP laws that are specifically designed to close the doors on women's health clinics.
Arizona Rep. Trent Franks promoted and passed the "Pain-Capable Unborn Child Protection Act," a bill that bans abortion at 20 weeks. And that wasn't even the most outlandish thing he did. The winner: he said that incidences of rape resulting in pregnancy "are very low." You would have thought that the GOP would have learned from their Todd "Legitimate Rape" Akin fiasco in 2012 and stop talking about this, but then again, this is the GOP we are talking about.
Senator Lindsey Graham introduced the Senate version of that bill that this country so badly needed. Fun fact about this bill, much of it relies on the repeatedly debunked myth that fetuses can feel pain. (Spoiler: They cannot. Science says so.)
These are just the tired moves from yesterday's War on Women. In 2014, we're sure Republicans will come up with new, more reprehensible attempts to take away a woman's right to make her own health choices. READ MORE>>