Hundreds of Occupations Nationwide; Find One Close To You!
News
October 08, 2011 05:36 PM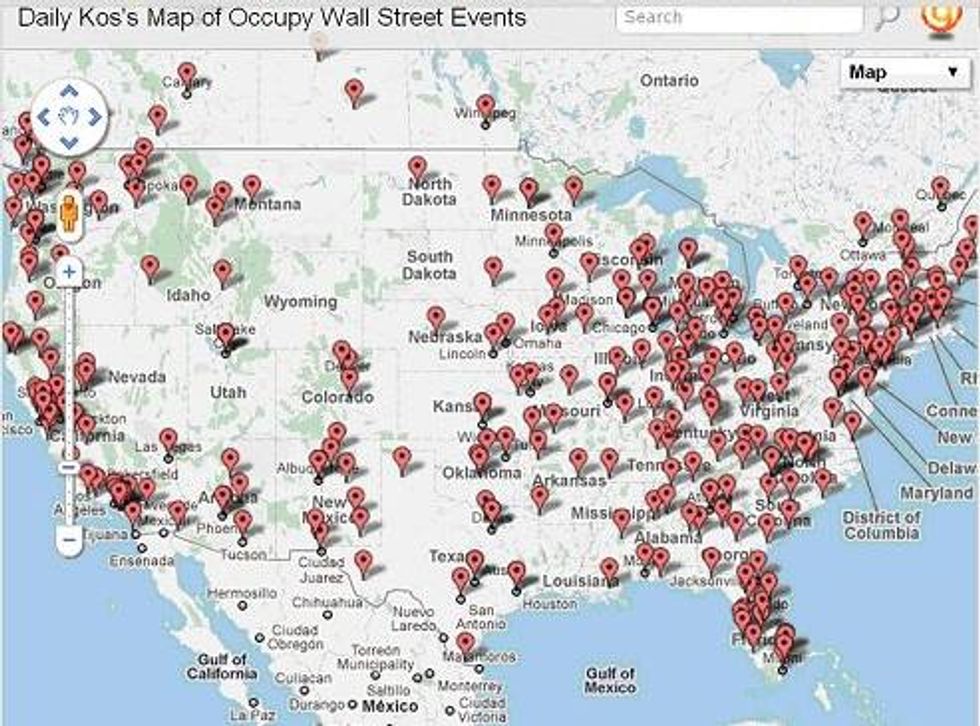 Nothing like joining your local Revolutionary Council of Neighbors and seeing what's going on this nice autumn day. Things are going nuts (in a good way) from Washington Square to Wall Street, and in the growing Occupy DC party, and in a surprisingly huge Los Angeles campout/concert/protest/march on the banks. And there are hundreds of other local occupations around the country, many getting started on this very day. It's a great way to not see anybody connected with Washington media or the White House or Wall Street, as they're all hiding like rats from the sunlight.
---
Daily Kos has this fancy map you can use to find a occupation near you.
Here's a look at what's going at at L.A. City Hall this weekend: