Hunter Moore, Who Gave The World Revenge Porn, Is Going To Get All Jailed Up And That Is Cool By Us
News
January 24, 2014 12:25 PM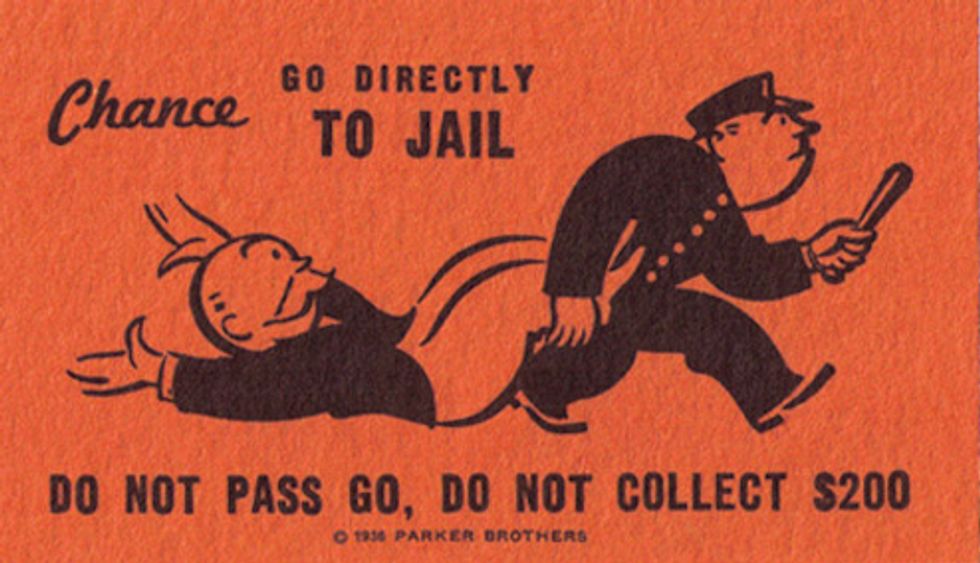 It has been a super happy nice time week full of indictments, now hasn't it? Black Panther Eric Holder has been so busy trying to gulag all Obama's critics that he barely made time in his busy schedule to indict Hunter Moore, king of "revenge porn," which is an actual rotten thing that the internet has given us.
Revenge porn is a genre of pornography where explicit images are uploaded to the Web, most typically by scorned ex-lovers, without the consent of the photo's subject. Moore's isanyoneup.com was one of the most prominent hubs for such material until its shuttering in April 2012[.]
Hmmm. That doesn't sound so -- oh jesus that actually sounds really fucking horrible.
Years later, when they'd finally broken it off for good, Ms. Jacobs, now 29, says that Mr. Seay did the unthinkable: He uploaded naked photos of her to the web. Photos that she'd sent to him in confidence. He allegedly posted them to scores of revenge porn sites, online hubs where scorned exes publish intimate photos without their former lovers' consent. She says he attached her name, email address and a screenshot of her Facebook profile to the nude photos along with commentary about what a slut she was. Knowing that she was working as a teaching assistant at a local university, he allegedly uploaded a video of her masturbating with the title "Masturbation 201 by Professor Holli Thometz."