'Abolish ICE!' -- Kirsten Gillibrand, And, Er ... ICE!
News
June 29, 2018 12:30 PM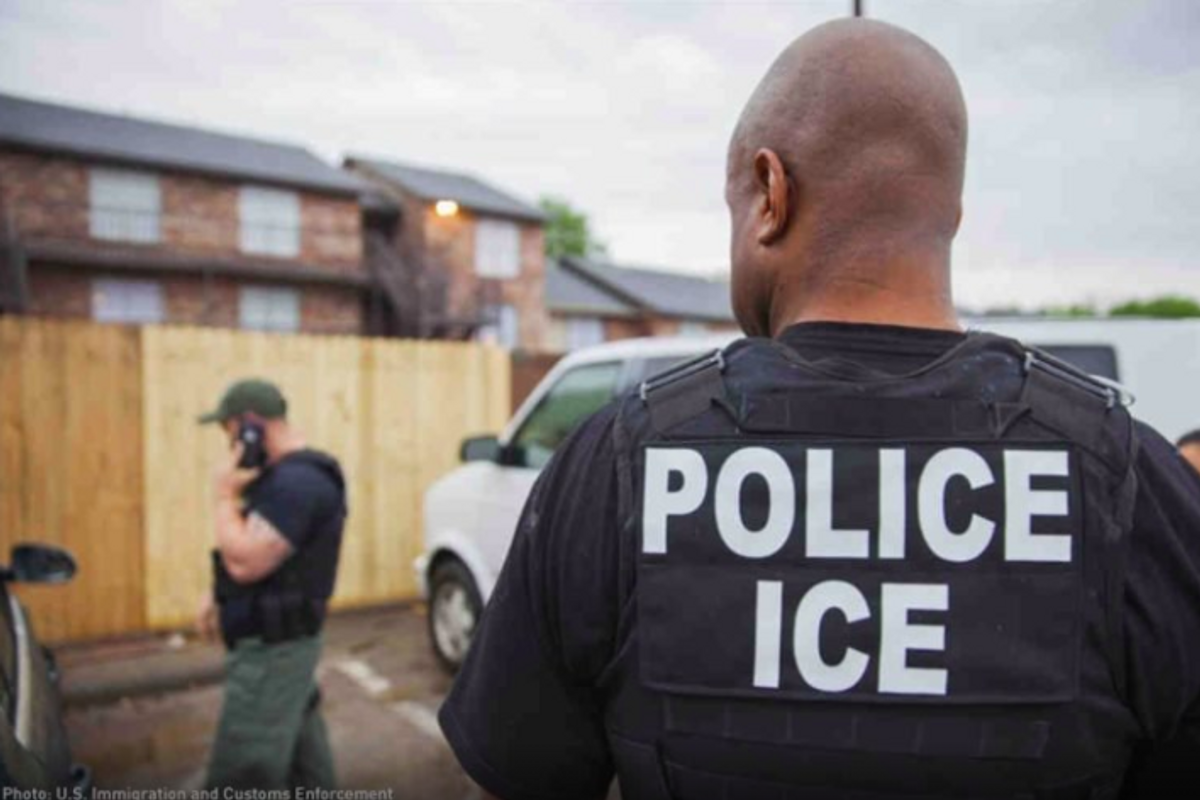 Sad days at ICE, Wonkers! Yesterday, the majority of special agents at Homeland Security Investigations (HSI) announced they want a divorce from the jackbooted thugs bedding down with them at Immigration and Customs Enforcement. HSI has been sleeping on the couch, just trying to bust drug cartels and human traffickers like always. But now everyone HAAATES them and thinks they're a bunch of fucking Nazis who put babies in jail. Which is so unfair, since that's all Enforcement and Removal Operations (ERO), who is only too happy to play along with Trump's fear mongering and lies about immigrants if it gives them a chance to FUCK SHIT UP.
---
Yesterday 16 HSI special agents sent DHS Secretary Kristjen Nielsen a letter requesting a conscious uncoupling from the nation's fascist deportation force.
ERO has become very effective and efficient at detaining and removing illegal aliens. HSI, now the second largest federal investigative agency, has become the U.S. Government's 'Transnational Investigative' agency, plugging the gap between what domestically-focused federal law enforcement and international sources and methods of crime that significantly impact the U.S. [...] [W]e propose to restructure ICE into two separate, independent entities of HSI and ERO.
It's not me, it's you! See, I'm an educated investigator, and you're a bunch of Nazi hicks doing shift work.
The differences are not just seen in the type of work, but also the workforce. The workforces that comprise ERO and HSI are distinct by the nature of the work and by the management policies associated with that work. As a result, ICE has considerable challenges creating singular policies, programs, training plans, staffing templates or budget perspectives that meet both HSI and ERO needs. For instance, ERO law-enforcement and support personnel (non-management) are a bargaining workforce operating on administratively uncontrollable overtime and shift work. All of HSI is a non-bargaining workforce, and its special agents receive law-enforcement availability pay and are subject to callouts at any hour. This difference in bargaining status, the policies that cover union and nonunion-based operations, and occupational specialization in training, make it difficult for ERO and HSI staff to supplement each other if needed.
If Donald Trump is going to raid HSI's budget and staff to go sit in court and deport toddlers, then HSI would like to be hived off into a separate agency the way the Air Marshals and Federal Protection Service were. It's not like DHS is short of cash -- as the Migration Policy Institute reports, ICE's budget is more than every other federal law enforcement agency's combined.
The U.S. government spends more on federal immigration enforcement than on all other principal federal criminal law enforcement agencies combined, with the nearly $18 billion spent in fiscal 2012 approximately 24 percent higher than collective spending for the FBI, Drug Enforcement Administration, Secret Service, U.S. Marshals Service and Bureau of Alcohol, Tobacco, Firearms and Explosives, a new Migration Policy Institute (MPI) report finds.
If ERO is going to start throwing families in concentration camps, then why not let HSI separate, since it relies on cooperation from the immigrant community to do its job? Makes sense, no?
Well, we can think of one reason ...
I believe we need to protect families who need help, and ICE isn't doing that. It has become a deportation force. W… https://t.co/vkwAsgifQH

— Kirsten Gillibrand (@Kirsten Gillibrand) 1530239758.0
Yesterday, Senator Kirsten Gillibrand came out in favor of "getting rid of" ICE to split the thugs and cops up. As mainstream Democrats call to abolish ICE, you can be damn sure Trump and the rest of the Moron Party will dig in their heels and claim that Jesus and George Washington ordained that the marriage of HSI and ERO was a holy bond that could not be severed. Because, ummm ... Nancy Pelosi MS-13 open borders Democrats illegal voters machete!
Look for a tweet from That Idiot in 3, 2 ....
Follow your FDF on Twitter!
Please click here to fund us! We made it through this fucking awful week!
[Texas Tribune / Neilsen Letter / Migration Policy Institute]
Liz Dye
Liz Dye lives in Baltimore with her wonderful husband and a houseful of teenagers. When she isn't being mad about a thing on the internet, she's hiding in plain sight in the carpool line. She's the one wearing yoga pants glaring at her phone.