Idaho Legislator Has A Cow About Hindu Invocation In State Senate
Featured
March 03, 2015 11:09 AM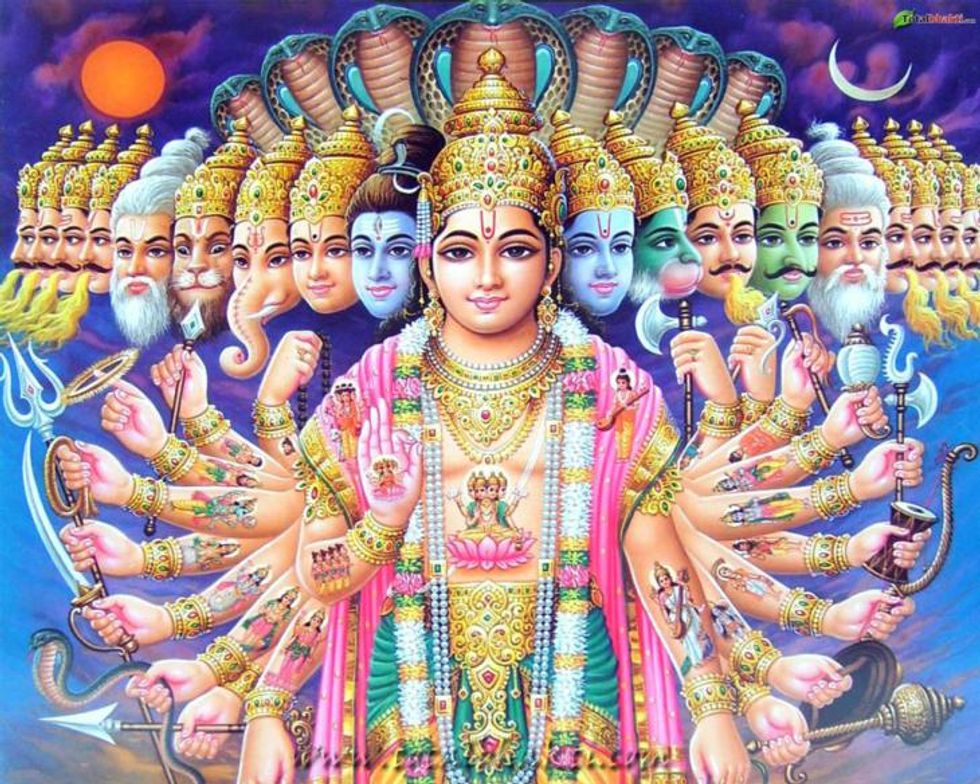 Idaho state Sen. Steve Vick is all in favor of the First Amendment and freedom and stuff, but that doesn't mean he has to sit and put up with it when a Hindu cleric gives the invocation at today's session of the state Senate, which is why he plans on walking out on the pagan voodoo nonsense. Why yes, he is from the same northern Idaho county whose local Republican party floated a proposal to declare Idaho a Christian state last week. Why do you ask?
---
[contextly_sidebar id="Ih8fxUtk6UQWpyPfbvIIbQuPR79bFcLn"]
Vick had a pretty compelling set of reasons for protesting the invocation by Rajan Zed of Reno, Nevada:
"They have a caste system. They worship cows." He acknowledged the First Amendment to the U.S. Constitution allows any kind of prayer, but said he thinks the Hindu one shouldn't be allowed to open the Senate, as the United States was "built on the Judeo-Christian not only religion but work ethic, and I don't want to see that undermined."

"I'm very supportive of the way this country was built, and I don't want us to move away from it," Vick declared.
Idaho is a place where we know a cow's proper place is on a plate, not in a temple. Also, the official state song*, the B-52s' "Private Idaho," sounds lousy on a sitar.
Senate President Pro-Tem Brent Hill, who accepted Zed's offer to give the invocation as a guest chaplain, said that he'd reviewed the planned invocation and saw nothing to get worried about. "It did not seem offensive in any way," Hill said. "It refers to 'deity supreme.'"
Hill, a member of the Mormon church, said, "In my mind, you either believe in religious freedom or you don't. … We have had Jewish prayers, many denominations of Christian prayers."

He added, "There was a time in Idaho history when Mormons were not allowed to pray in the Legislature – nor were they allowed to hold office or vote because Mormons were not considered Christians. I think we've come a long way since then."
Also, Zed had promised not to sprout any extra arms or even do any freaky yoga poses or anything.
Sen. Vick told Spokane Spokesman-Review reporter Betsy Russell that his constituents agree with him that Hindu prayers have no place in the Idaho Legislature, because America:
"It goes back to my concern about the way this country was built, if you compare it to a country that was built on the Hindu faith," Vick said. He said allowing the prayer could "send a message we're not happy with the way America is."
Or maybe he's just a big old bigot. That's a very plausible alternate explanation.
Yr. Doktor Zoom will monitor the situation from his bunker about a mile away from the state Capitol, and will provide updates should we observe any outbreaks of pantheism, slum dog millionaires, call centers, or decent chicken tikka masala.
* We can dream, can't we?