If It's Summertime, It's Shrimping Time!
Culture
June 11, 2017 01:00 PM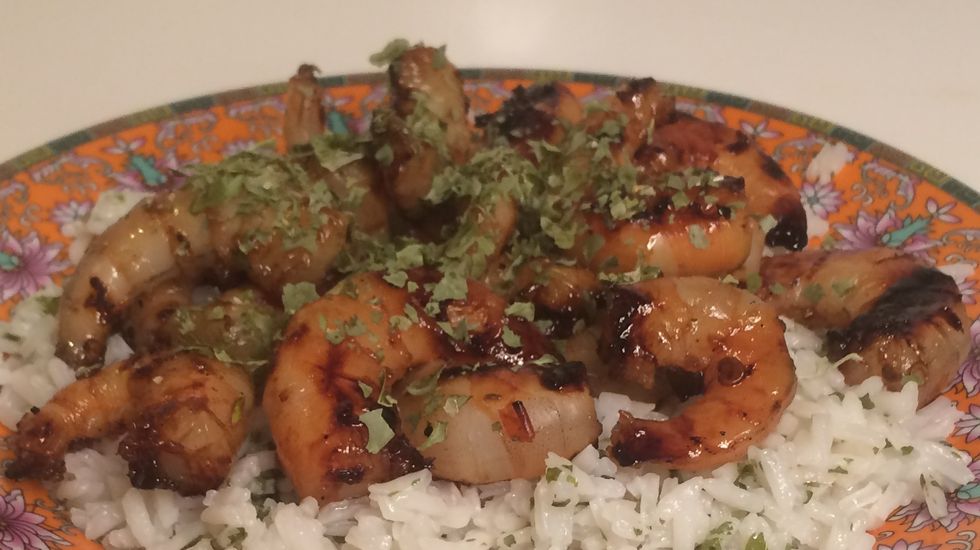 Sweet, Spicy Yum!
---
It seems that everything has to be controversial, now that we're in the Trump Era. Even our food.
As Consumer Reports, well, reports, there are issues with shrimp whether you go with farm-raised or wild caught. Cutting to the chase, your best bet from both health and ethics standpoints is to go with US wild caught - ideally, certified by the Marine Stewardship Council as responsibly harvested. So, try to do that, because ain't nobody gonna stop eating shrimp!
And, hey, look! What a surprise - I just happen to have a couple of shrimp recipes to share with you. You didn't see that coming, I betcha! Let's get our grub on!
Grilled Shrimp X 2!
Drinkage: You're grilling. Therefore, beer. DUH!
Difficulty: 1/10. No, really. This is only slightly harder than having a bowl of cereal for breakfast.
Time: 10 minutes prep, 20 - 60 minutes idle, 5 minutes cooking.
1) SWEET & SPICY SHRIMP
WHAT YOU NEED!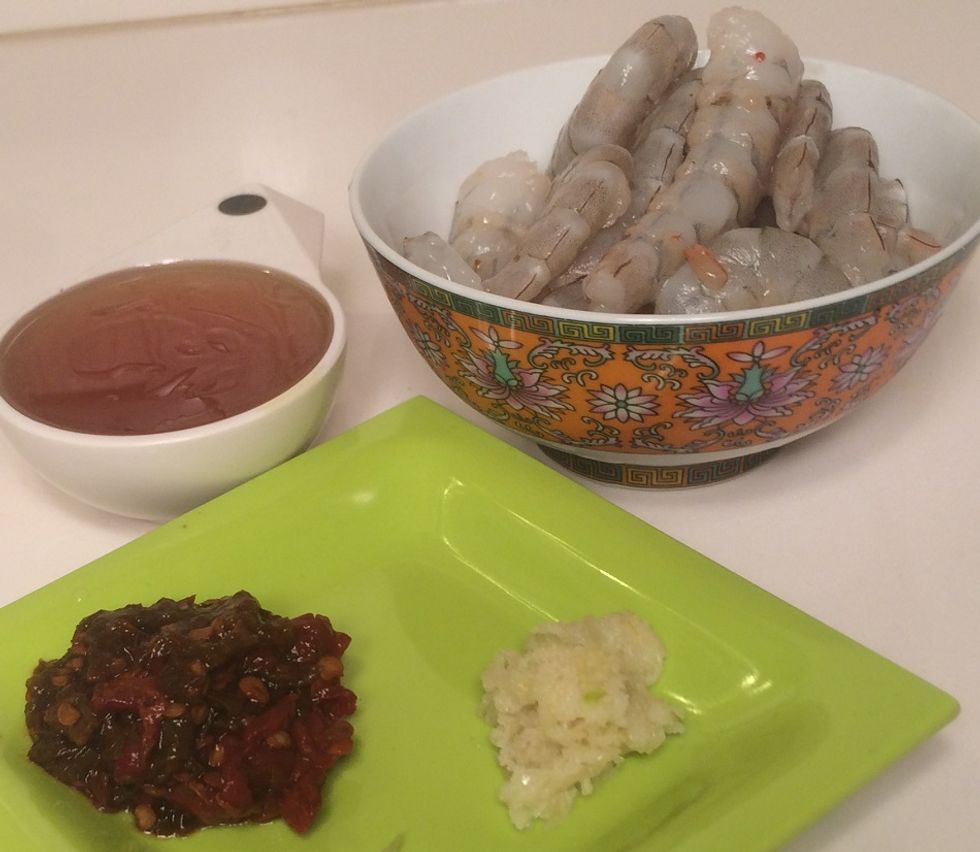 Sweet, Spicy Ingredientses!
1 lb shrimp.
1/4 cup honey
1 Tbl minced chipotle chili in adobo (canned)
2 garlic cloves
1/2 Tsp kosher salt
1/8 tsp cayenne pepper
2 Tbls minced fresh cilantro OR 2 Tsp dried cilantro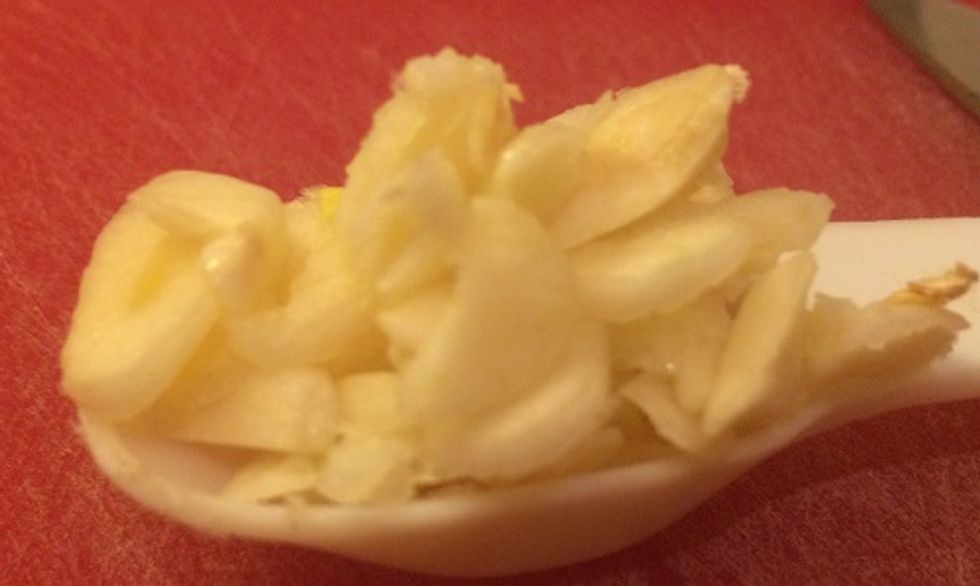 The Gift That Keeps On Giving.
WHAT TO DO WITH WHAT YOU NEED!
Peel Shrimp.
Mince garlic very fine.
In a large bowl, combine the honey, chili pepper, cayenne, garlic & salt.
Add shrimp to marinade, toss to coat.
Marinate 20 min at room temp OR 1 hour in refrigerator.
Thread the shrimp onto skewers. Or not!
Grill over direct, high heat for 2 -4 minutes , turning once
Arrange on serving dish or plates, sprinkle with cilantro as garnish.
2) GRILLED SHRIMP WITH GARLIC & HERBS
WHAT YOU NEED!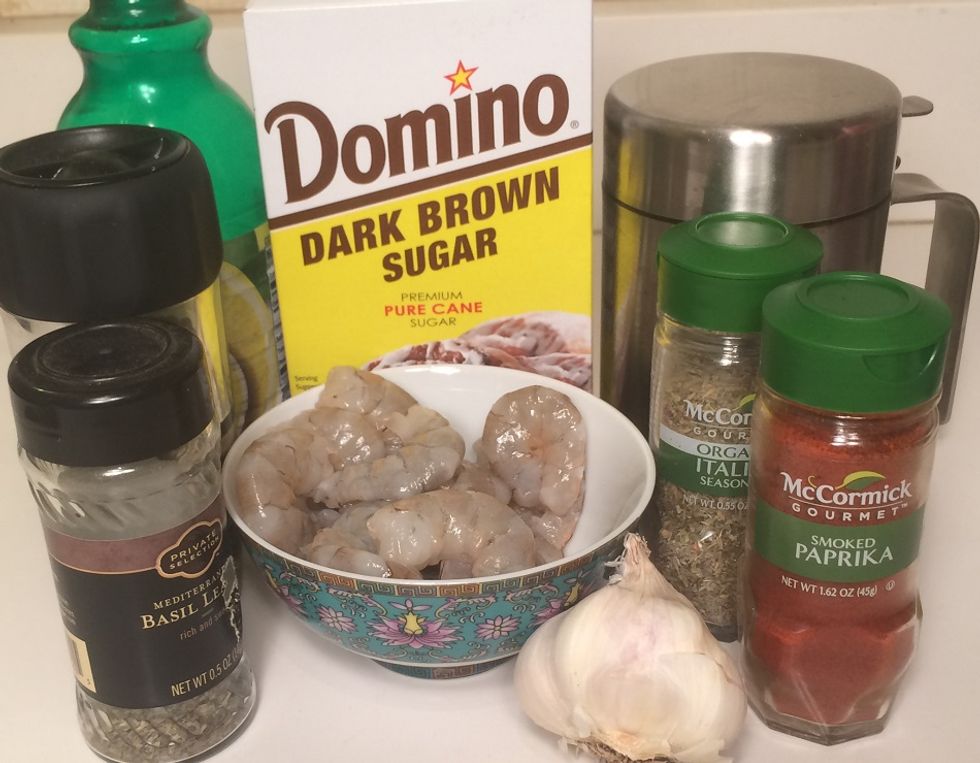 Herbal Ingredientses!
1 Tbl olive oil
1/2 Tbl sliced fresh garlic
1/2 Tbl lemon juice
1/2 Tbl brown sugar
1/2 Tsp Italian seasoning
1/2 Tsp paprika
1/2 Tsp basil
1/4 Tsp ground black pepper
1 Lb large shrimp
WHAT TO DO WITH WHAT YOU NEED!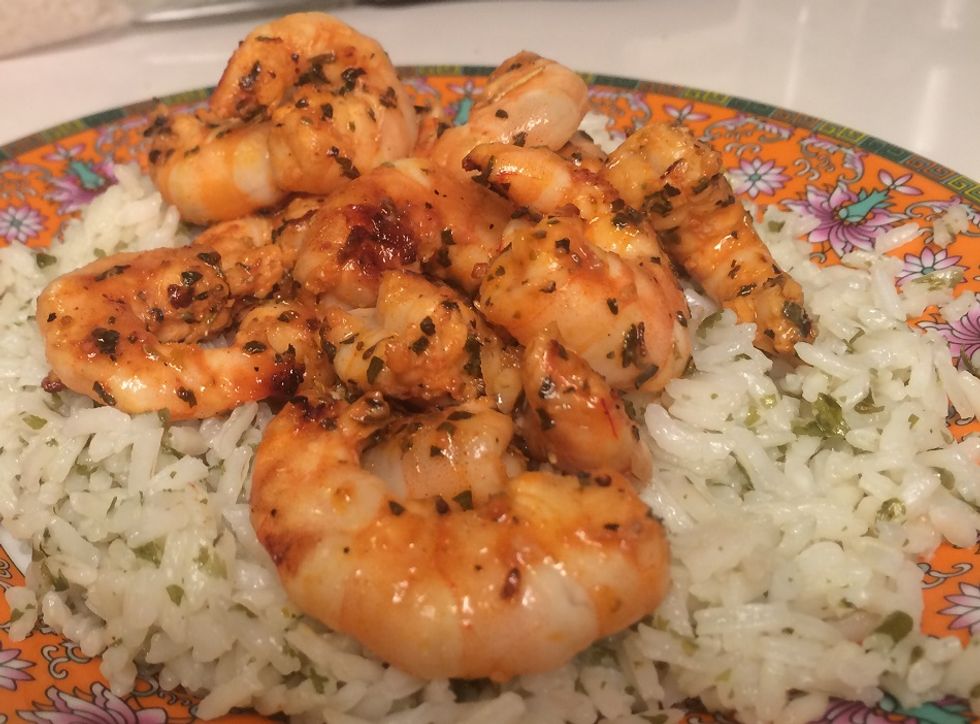 Herbal Yum!
Peel the shrimp.
Mix the first 7 ingredients in a large zipper bag.
Add the shrimp.
Marinate, refrigerated, for 20 minutes.
If desired, thread onto skewers.
Grill over direct, high heat for 2 -4 minutes , turning once
Arrange on serving dish or plates.
And DONE! Two takes on a summer classic. One quite sweet, but with a noticeable bite; the other slightly sweet, with garlic and herbs the main flavor enhancers for the delicate shrimp itself. I paired mine up with some lemon-cilantro rice and had a salad on the side.
Wonkette is entirely supported by donations and subscriptions from readers. If you could spare some Ameros, we sure could use them. I hope you can see your way clear to let them have some of yours, to giving
Wonkette some money. It is a good Mommyblog/Recipehub. I hope you can let Wonkette have some monies.