Important Newz Regarding First Amendment Rights And Truck Nutz
News
November 04, 2011 12:09 PM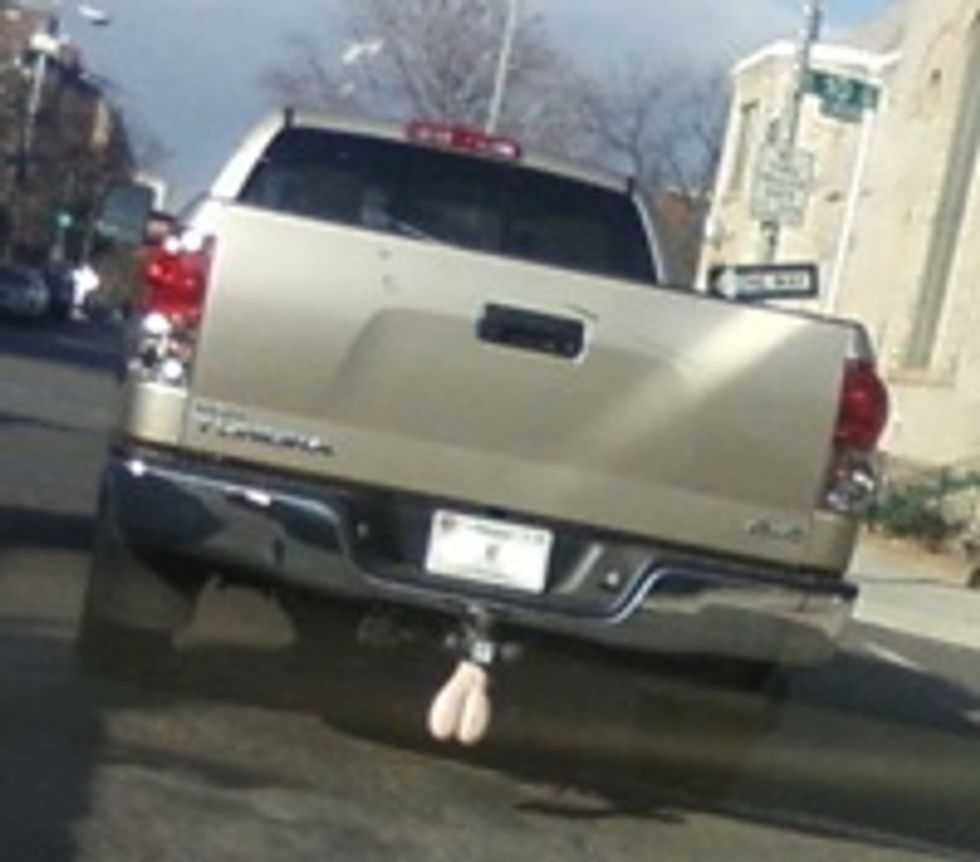 Our most critical free speech rights continue to hang in the balance today: "The highly anticipated jury trial for a woman ticketed for dangling Bulls Balls from the trailer hitch of her truck has been postponed, for a third time,"according to, yes, ABC News. AMERICA WEEPS BITTERLY, because justice is elusive. And yet it rejoices, too, to learn that out of the sands of time and our nation's enduring adventures in plastic novelty testicles there has arisen this marvelous thing the "Trial of the Truck Nutz" starring Virginia Tice, a 65-year-old South Carolina woman we heard about this summer who decided to fight her $445 public obscenity ticket by taking it to court.
---
Tice argues that her First Amendment rights allow her to hang decorative balls wherever she likes, whereas other town officials argue this is just a massive waste of time. WE ARE WITH TICE.
Chief Fuda said he does not see the humor in this eight inch life-like simulate of the male anatomy.

Bischoff said the case is a waste of town resources and time.

"It would seem very resonable to say they have spent more money than it is worth at this point," he said.

He said he only continues his role because he believes his client has not done anything illegal and should not have to pay $445 of hard-earned money.
You're welcome. Happy Friday. [ABC News; thanks to Wonkette Operative "Scott L."]