Indicted Insurrection Suspect Wants To Leave Sunny California For More Coup-Tolerant Texas
January 6
February 01, 2022 12:00 PM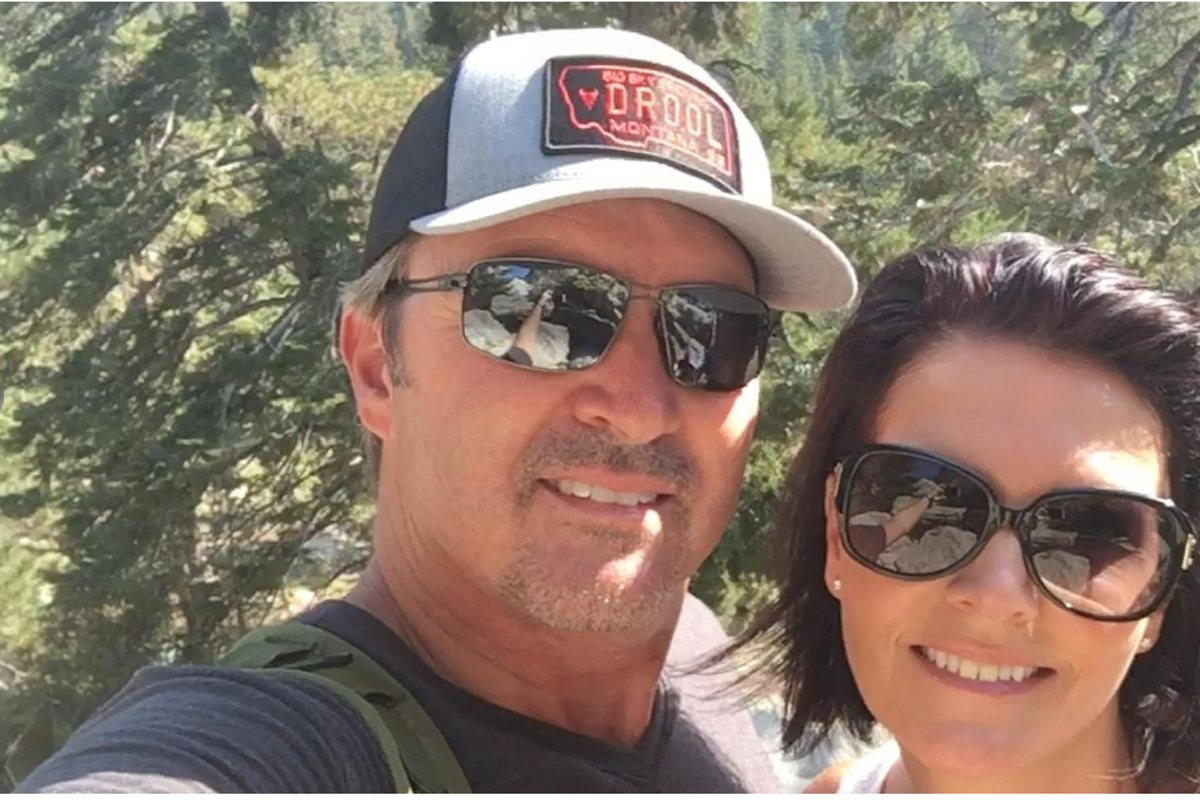 screenshot of Ronald Mele (via GiveSendGo)
Republicans like to boast that freedom-loving patriots are fleeing Democratic-run socialist nightmare states for GOP-run states where COVID-19 is less regulated than people's uteruses. Ronald Mele is the latest "blue state" refugee. He's been charged with allegedly conspiring with the extremist Three Percenters group to overturn the 2020 presidential election, and he's worried that having "indicted insurrectionist" on his LinkedIn profile will limit his career options in California, which is so judgey that way.
REMEMBER? America First Patriot Kristi Noem Smears California, Which Is In Fact Part Of America
Mele has asked a federal judge for permission to relocate to Texas because he believes employers there are "more sympathetic" to the charges he's facing. It is regrettably true that Republicans are more inclined to consider him an innocent "political prisoner" or a victim of Democratic persecution. There are objectively more Republicans in Texas than there are in California, and considering he tried to overturn the will of 63 percent of California's voters, Texas clearly best fits his coup lifestyle.
---
Mele was indicted in January 2021 on felony charges of obstructing an official proceeding and conspiracy to obstruct an official proceeding, as well as misdemeanor charges for being in a restricted building or grounds without permission.

His co-defendants include Alan Hostetter, a cop-turned-yoga instructor who said in late November 2021 that "traitors need to be executed," and Russell Taylor, who prosecutors believe carried a knife with him to the Capitol on Jan. 6.
Mele is not accused of bringing a weapon into the Capitol, but prosecutors claim he discussed packing heat on his cross-country trip to Washington DC. He allegedly wrote to other members of the mob: "Shorter the better ... Mine will be able to be stashed under the seat. I'll bring it. 18″ barrel."
Law enforcement officers who were assaulted during the January 6 Capitol attack have sued Mele, along with Donald Trump, Roger Stone, and other members of the Proud Boys and Oath Keepers. But it's not like he's marched in a Black Lives Matter rally, so Texas Republicans might still welcome him with open arms.
This tweet from Jordan Fischer shows Mele at the Capitol on January 6.
Ronald Mele, one of the alleged California Three Percenters charged in the #CapitolRiot, wants to move to Texas. He says he can't get a job after his arrest and believes his career prospects will be "significantly" better there. Docs: https://storage.courtlistener.com/recap/gov.uscourts.dcd.232197/gov.uscourts.dcd.232197.112.0.pdf\u00a0\u2026pic.twitter.com/doANKEG3vx

— Jordan Fischer (@Jordan Fischer) 1643648530
Mele has whined that he can't find a decent job in Temecula, California. Maybe it's because Biden won the area decisively or just that employers are hesitant to hire a domestic terrorist who might wind up serving hard time. It's a wasted training investment.
"I have always been employed as a salesman and have been very successful in that field," Mele wrote in a declaration attached to his motion to change domicile. "My last employer prior to my indictment was Lactalis American Group, the largest dairy company in the world, where I was a regional salesman for the West. After my arrest, I was terminated from that position and have been unable to find another sales position in this area."
Sure, client services is not an ideal position for violent insurrectionists.
He whines that since his literal felony indictment, he's had to settle for a low-paying job. Talk about living a bubble. Was he completely unaware of how difficult (as in almost impossible) it is for ex-cons to find stable employment?
"My rate of pay is substantially lower than my former employment, as my rate is barely above minimum wage, forcing my family and I to live paycheck to paycheck," Mele wrote in the declaration.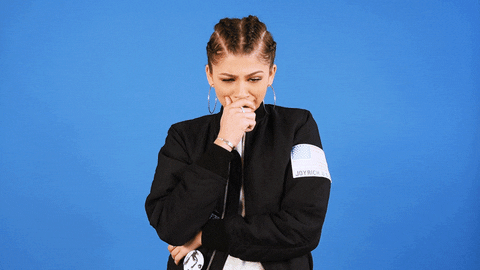 Giphy
He probably should've considered this before he set fire to his future on the altar of Trump's vanity. Mele does have somewhat of a legitimate argument for moving to Texas. His wife's stepchildren live there, and she's not a suspected terrorist so she should be able to continue her work as an esthetician. He claims that Texas holds a "plethora of job prospects" for him. It's almost laughable that he thinks Texas employers would want to get into the Ronald Mele business, but he's probably not that far off base. It's like we live in two separate nations.
Follow Stephen Robinson on Twitter.
Do your Amazon shopping through this link, because reasons.
Yr Wonkette is 100 percent ad-free and entirely supported by reader donations. That's you! Please click the clickie, if you are able.
Stephen Robinson
Stephen Robinson is a writer and social kibbitzer based in Portland, Oregon. He writes make believe for Cafe Nordo, an immersive theatre space in Seattle. Once, he wrote a novel called "Mahogany Slade," which you should read or at least buy. He's also on the board of the Portland Playhouse theatre. His son describes him as a "play typer guy."