Instead Of Dr. Oz, This Scary Lady Could Win PA GOP Nomination For Senate!
State/Local Politics
May 10, 2022 01:10 PM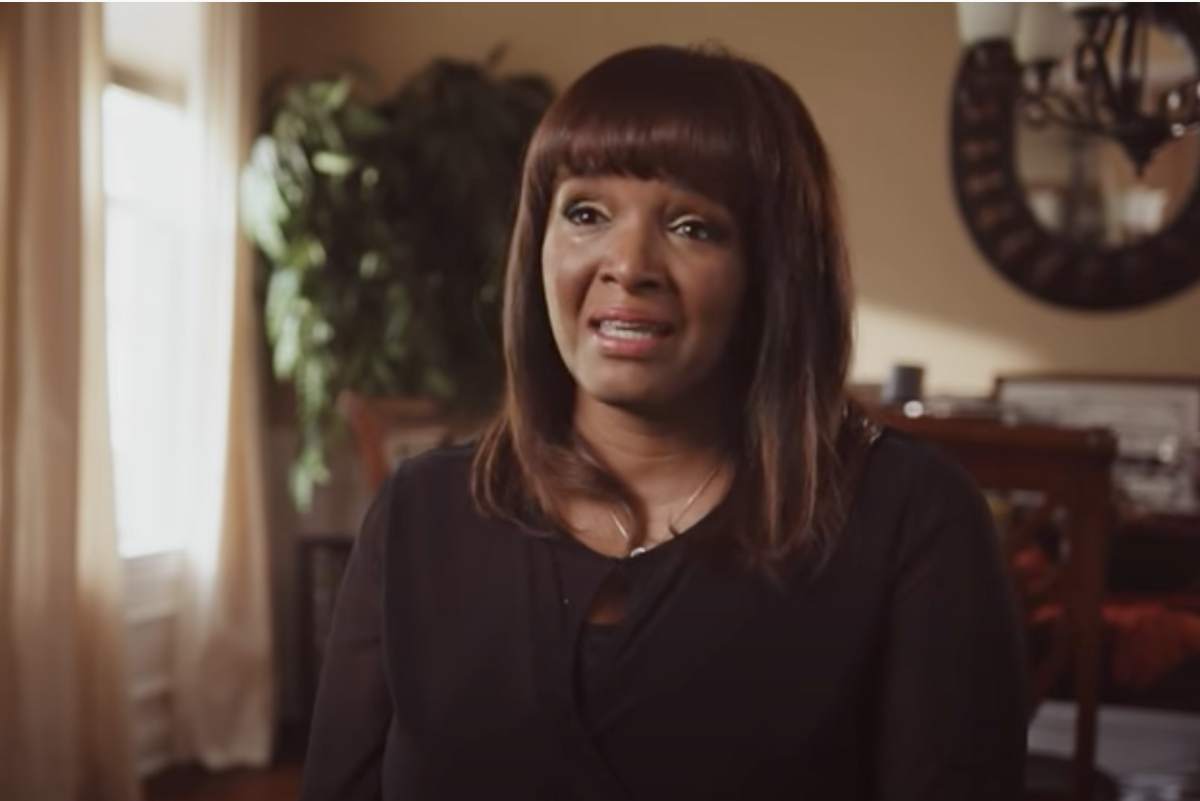 Donald Trump's last-minute endorsement of J.D. Vance dragged the craven opportunist across the finish line in last week's Ohio GOP Senate primary. However, Trump's proving less of a kingmaker in Pennyslvania, where the MAGA faithful haven't fully embraced TV's Dr. Mehmet Oz. When Trump introduced his fellow charlatan at a Greensburg, Pennyslvania, rally Friday, there were audible boos.
Trump gets booed when he mentions Mehmet Oz.pic.twitter.com/TABoe5biXu

— Ron Filipkowski \ud83c\uddfa\ud83c\udde6 (@Ron Filipkowski \ud83c\uddfa\ud83c\udde6) 1651885942
Right-wingers don't trust TV's Dr. Oz or the fascist conservative credentials he recently adopted. He's still narrowly leading in polls, but Oz and his chief rival, David McCormick, are beating up on each other. This has seemingly provided an opening for an unlikely candidate, Kathy Barnette, who I'll now quickly Google.
PREVIOUSLY: Trump Thinks TV Quack Dr. Oz Qualified For Elected Office
---
Barnette is an Army veteran and Fox News commentator. She's not, strictly speaking, "qualified." This is her first statewide race. She challenged Democratic Rep. Madeleine Dean in 2020 for the Fourth Congressional District seat and lost by almost 20 points. However, a new Trafalgar Group poll has Barnette in second place, just two points behind Oprah Winfrey's favorite snake oil salesman.
According to Politico, Barnette's "unlikely — and, to some, unbelievable — rise has turned heads in political circles across the state because it defies political logic," which implies there's anything close to logic in politics these days.
[Barnette's] opponents Mehmet Oz and David McCormick have spent $12.4 million and $11.4 million on television commercials, respectively, according to the ad-tracking firm AdImpact. Other candidates and outside groups have bankrolled $25 million more in spots. Oz has also won a highly sought-after nod from Trump.

Barnette, on the other hand, has spent a paltry $137,000 on TV.
Wow, $137,000 will get you two decent flatscreen TVs. It's not much of an ad spend for a US Senate campaign. Amy McGrath blew through $90 million — the opening day gross of Marvel's new Scarlet Witch movie — and was never close to unseating Mitch McConnell.
However, Dr. Oz and McCormick are spending a fortune obliterating each other. McCormick desperately wanted Trump's endorsement. He even sent his wife Dina Powell, a former Trump official, to plead his case, but to no avail. Now, like a jilted lover, McCormick is slitting the tires on Oz's campaign. He's somewhat grossly attacked Dr. Oz's Turkish background. Oz was born in the US, but holds Turkish citizenship as well, and has served in the Turkish military. He even voted in Turkey's 2018 election. McCormick has suggested this is a national security concern.
McCormick also dropped an ad called "Wrong Endorsement In Pennsylvania," and Trump responded to that less than subtle criticism about as well as you'd expect. At Friday's rally, he called McCormick a "candidate of special interests and globalists and the Washington establishment" with ties to a company that "managed money for communist China."
So, while Dr. Oz and McCormick wrestle in the mud, Barnette is surging. She has a compelling life story, especially for anti-abortion voters: Her mother was 11 years old when she was conceived through rape. That's horrifying, but Republicans will love having Barnette as an advocate for their most extremist positions. My ass almost started crying during her "My Story" campaign ad.
Chris Mottola, a GOP consultant from Pennsylvania who isn't involved in he race, thinks Barnette is the real deal:
I've had grassroots political people tell me for a while that when there's candidate forums, she's the one who has the most enthusiasm. And what was said about her was, "Boy, I really like her, but she can't win." With Oz and McCormick just savaging each other, they wind up with high negatives. All of a sudden, you're like, "Well, why not vote for her? I do really like her."
Barnette is also Black, and that could prove a problem for likely Democratic nominee John Fetterrman. She could hit him hard on his less-than-laudable shotgun incident. Of course, Barnette is a Black Republican, so she might attack him for pulling a gun on a Black man and not firing.
I agree with journalist Victoria Brownworth that Barnette's rise in the polls is "scary news." Brownworth tweeted, "Kathy Barnette is an absolutely terrifying candidate who makes Dr. Oz and Dave McCormick seem moderate. She's an extremist cut from the [Marjorie Taylor Greene] and Michele Bachmann cloth."
Brownworth explained a bit more:
In two recent debates I covered, Kathy Barnette invoked "freedom" and "MAGA" and "America First" repeatedly. She's totally synched with QAnon theories on COVID and vaccines among other wildly wrong positions. And she allows GOP voters to claim that aren't misogynist or racist.

— Victoria Brownworth (@Victoria Brownworth) 1652195543
Worse, though, is that Barnette doesn't immediately present as mean or as crazy as Greene and Bachman.
Get out and vote no matter who wins the Democratic primary. I couldn't handle it if Barnette were the only Black woman in the US Senate.
[Politico]

Follow Stephen Robinson on Twitter.
Do your Amazon shopping through this link, because reasons.
Yr Wonkette is 100 percent ad-free and entirely supported by reader donations. That's you! Please click the clickie, if you are able.
Stephen Robinson
Stephen Robinson is a writer and social kibbitzer based in Portland, Oregon. He writes make believe for Cafe Nordo, an immersive theatre space in Seattle. Once, he wrote a novel called "Mahogany Slade," which you should read or at least buy. He's also on the board of the Portland Playhouse theatre. His son describes him as a "play typer guy."