Israel Having Time Of Its Life Live-Tweeting Assault on Gaza
News
November 15, 2012 10:40 AM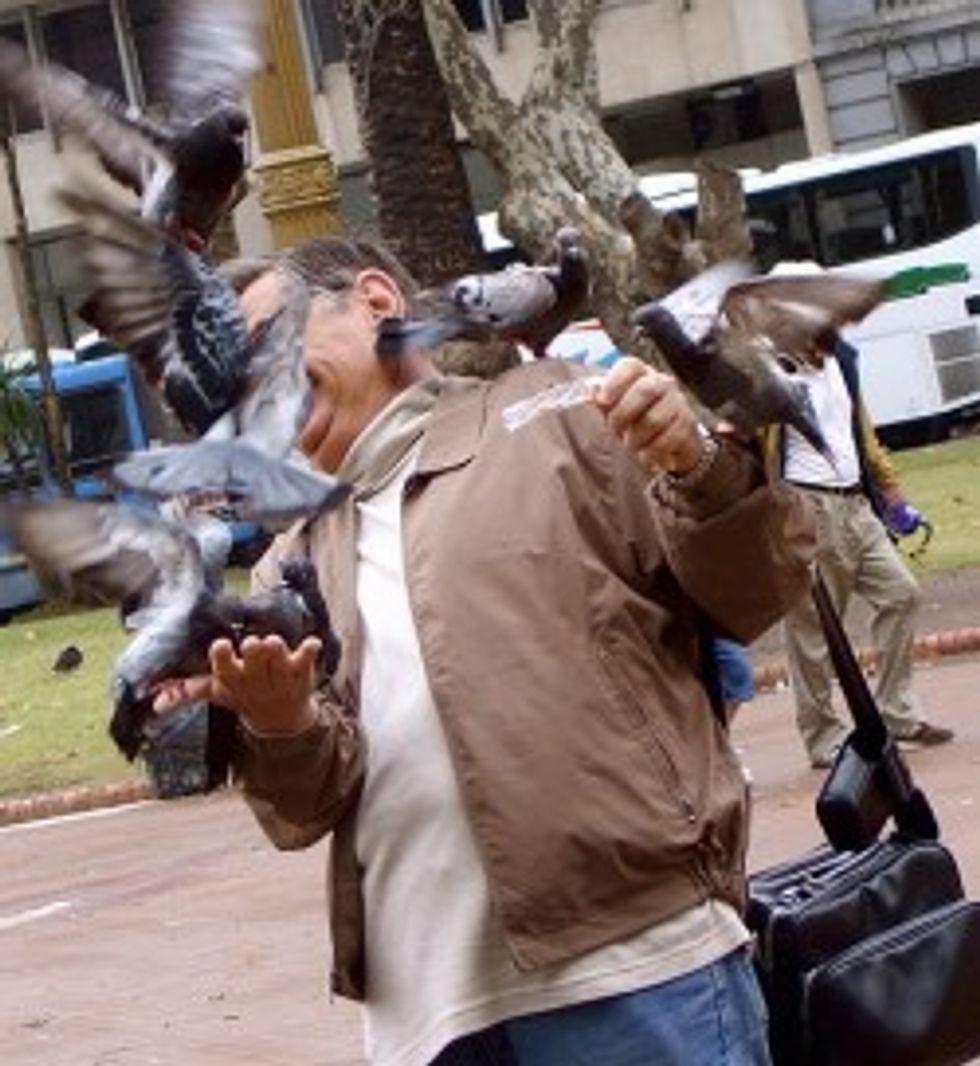 Maybe Israel doesn't have a choice but to explode chunks of the Gaza Strip, because Hamas has been shooting rockets into Israel. And maybe not! We are told we must support The Good Guys, though, because of the Bible, and then later when the Good Guys do not accept our version of ancient things, they burn in hell? Right?
---
Either way, it seems pretty clear the good old time the Israeli Defense Forces is having live-tweeting its bombardment of Gaza, complete with propaganda leaflets and multi-lingual Facebook pages, is mucho fucking creepy.
First of all, they've got hashtags, which seems like a move you only make when you are kind of having fun. Nobody wants their epitaph to read "Here Lies Uncle Mahmoud, A #PillarOfDefense Landed On Him."
Then there are the running score counts:
Since beginning of #PillarOfDefense, the IDF has targeted 156 terror sites in the #Gaza Strip.

— IDF (@IDFSpokesperson) November 15, 2012
(For some context: #PillarOfDefense started yesterday, and the entire area of Gaza is 141 square miles. That's a lot of "terror sites.")
There is also this one, which shows a translated pamphlet being dropped on Gaza that says that if you don't want to die, you should "take responsibility for yourselves" and get away from bad guys:
As part of effort to minimize civilian casualties in Gaza, IDF dropped 1000s of leaflets in Arabic with this message. twitter.com/IDFSpokesperso… — IDF (@IDFSpokesperson) November 15, 2012
Way to rocket YOURSELVES, @Palestine.
And this one, the creepiest of them, there is no snarky commentary for it, just kind of ponder how an exploded Palestinian would feel about it, if he could actually get on the internet:
Tonight, more than 1 million Israelis are going to sleep in bomb shelters. This operation will bring a better tomorrow.

— IDF (@IDFSpokesperson) November 14, 2012
Thanks, IDF, for reminding us how soon after a bombardment we should start PR spin: During. [Twitter]