It's The Judges Stupid
Legal
December 16, 2021 11:20 AM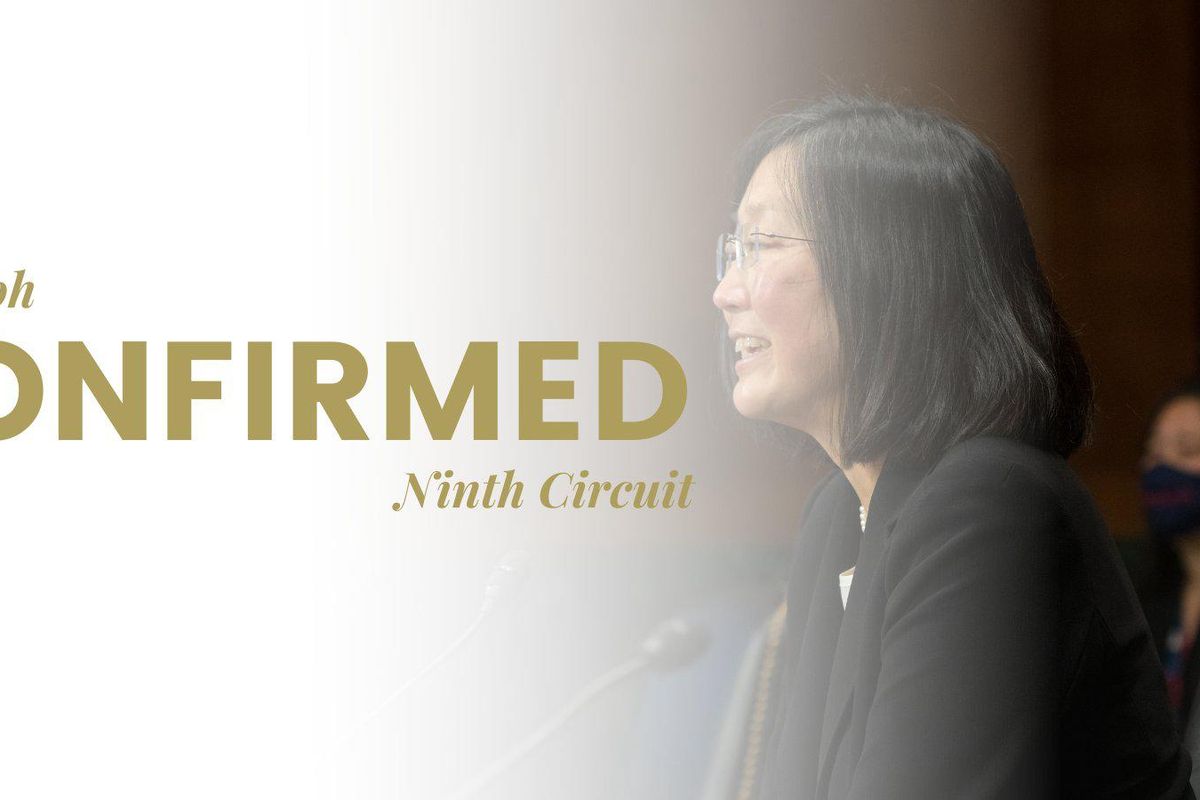 Another day, another federal judge is taking senior status in time to ensure his seat goes to someone competent. Thank you for your service on the Third Circuit, Judge Thomas Ambro! And to you, Judge D. Brooks Smith, who announced your decision to take senior status earlier this month. That brings the total to three vacancies for President Joe Biden to fill on the Third Circuit alone.
And while it's tempting to take a dark view as we limp out of 2021 — GOOD RIDDANCE! — let's take a moment to appreciate Biden and Senate Majority Leader Chuck Schumer, who have been nominating and confirming judges at a blistering pace all year. The Supreme Court may be a flaming dumpster fire, but Biden has nominated more judges than Trump did in his first disastrous year, filling vacancies at a historic pace, and judges are heading for the exits in droves while Democrats hold the Senate and the coast is clear.
Just yesterday Biden nominated nine more federal judges, bringing the total to 73, beating Trump's record of 72. The nominees are a diverse group, not just racially but in their professional backgrounds. Yesterday's cohort includes Nina Morris, executive director of the Innocence Project, which supports criminal justice reform and works to exonerate wrongly convicted prisoners. US Magistrate Judge Kenly Kiya Kato, a former federal public defender, will be elevated to a district judgeship in California. And she'll be joined by California Superior Court Judge Sunshine Suzanne Sykes, a member of the Navajo Nation and a descendant of the Coyote Pass-Jemez Clan. Before joining the state judiciary, Judge Sykes worked as a staff attorney for California Indian Legal Services and as an advocate for abused and neglected children.
---
None of these people look like GOP judicial nominees, and not just because they're women or people of color. Republican nominees are overwhelmingly white men, who worked as federal prosecutors, and went to the same handful of law schools. You can bet your bottom dollar that none of Biden's picks are going to be Federalist Society goons pretending that the law is fair if it affords the poor just as much right as the rich to sleep under a bridge.
And let's give Chuck Schumer credit for moving these judges through at a clip, while celebrating their diversity.
"Our federal courts have long been presided over by former corporate lawyers and prosecutors and men," he said in October. "They should better reflect the richness and diversity of our nation."
It wasn't that long ago that Senator Chuck Grassley, who chaired the Judiciary Committee under Trump, treated former public defenders as categorically suspect because of "concerns that nominees whose careers are so defined only by criminal-defense may not be up to the task of serving as a generalist judge." Because if they aren't in favor of stacking prisoners like cordwood for decades on end, they're not qualified for the bench?
Luckily Biden has ignored this disgusting bias. But speaking of Chuck Grassley and disgusting bias, here's what he said to then-US District Judge Lucy Koh in October when she came before the Committee:
What you said about your Korean background reminds me a lot of what my daughter-in-law of 45 years has said: "If I learned anything from Korean people, it's a hard work ethic. And how you can make a lot out of nothing."

So I congratulate you and your people.
Good thing that guy's running for another term, right?
Koh was confirmed Monday to a seat on the Ninth Circuit, becoming the first Korean American woman ever on the federal appellate bench. She'll be joined there by Jennifer Sung, a labor lawyer who founded SEIU's Asian Pacific Islander caucus. Republicans tried hard to block Sung because she'd spoken out against Justice Brett Kavanaugh as a Yale alum, but Schumer forced the issue and Vice President Kamala Harris cast the deciding vote for her.
See, we can have nice things! Keep the faith, people.
[HuffPo / Bloomberg Law / CNN / Law.com]
Follow Liz Dye on Twitter RIGHT HERE!

Please click here to support your Wonkette. And if you're ordering your quarantine goods on Amazon, this is the link to do it.
Liz Dye
Liz Dye lives in Baltimore with her wonderful husband and a houseful of teenagers. When she isn't being mad about a thing on the internet, she's hiding in plain sight in the carpool line. She's the one wearing yoga pants glaring at her phone.