Trump All Up In Stormy Daniels's ... Restraining Order. Yeah, Her Restraining Order.
2016 Presidential Election
October 02, 2018 10:26 AM
How can people who lie all the time be so, so bad at it? In the orgy of grift that is Trumpland, the entire cast of characters spews bullshit 24/7, and yet they remain lousy liars. It's like we're stranded for all eternity in America's living room listening to a toddler practicing Für Elise!
This morning, the Wall Street Journal uncovered a whole new pile of Trump lies about the Stormy Daniels payoff. Which is simultaneously HO HUM and WTF ARE YOU PEOPLE EVEN DOING? So let's count down the top five stupid lies, if only because Michael Cohen is unlikely to be the only person going to jail over this nonsense. And a very good morning to you, Barbara Underwood!
---
Stupid Lie #1 -- Trump never advised Michael Cohen to seek a restraining order against Stormy Daniels
Remember back in April when Trump told all the reporters on Air Force One that he never knew anything about the $130,000 hush money payment by his fixer Michael Cohen to keep Daniels quiet about that time she had pathetic, two-minute bad sex with the future president?
FUNNY STORY!
President Trump personally directed an effort in February to stop Stormy Daniels from publicly describing an alleged sexual encounter with Mr. Trump, people familiar with the events say.

In a phone call, Mr. Trump instructed his then-lawyer Michael Cohen to seek a restraining order against the former adult-film actress, whose real name is Stephanie Clifford, through a confidential arbitration proceeding, one of the people said. Trump said he didn't direct Cohen, but Trump called Cohen in February and talked to him about getting a restraining order and filing arbitration in CA.
Is February before April, or are calendars just a liberal conspiracy? Let's ask Judge Kavanaugh.
Lie #2 -- Donald Trump, ethical paragon, is too busy presidenting to run the Trump Organization
Not that anyone believed him, but Trump did promise us that he'd hand off management of the garbage palaces to Dumb and Dumber, staying out of the Trump Organization entirely. And yet, when Daniels threatened to go public with her story, Trump told Cohen to get ahold of Eric and a bunch of Trump Org lawyers to make the problem go away.
Mr. Trump told Mr. Cohen to coordinate the legal response with Eric Trump, one of the president's sons, and another outside lawyer who had represented Mr. Trump and the Trump Organization in other matters, the people said. Eric Trump, who is running the company with his brother in Mr. Trump's absence, then tasked a Trump Organization staff attorney in California with signing off on the arbitration paperwork, these people said.
Which does sound bad, but don't worry because ...
Lie #3 -- Eric Trump was just being a good son!
Literally no one wants to talk on the record for this article. The best they can come up with is some weak nonsense on background about Eric Trump the son being an entirely different person from Eric Trump the Trump Organization executive.
The White House referred a request for comment to the president's outside counsel. Jay Sekulow, a lawyer for Mr. Trump, declined to comment. A person close to the situation said Eric Trump had acted as the president's son and not in his role as a company executive. The Trump Organization declined to comment. Lanny Davis, a lawyer for Mr. Cohen, declined to comment.
Which makes total sense ... if you disregard the fact that he's a Trump Org executive who used in-house lawyers paid by the company to do all the work.
Lie #4 -- The Trumpland lawyers were also working in a personal capacity
Oh, COME THE FUCK ON! We called bullshit on this last March, pointing out that instead of using any of the other 190,042 attorneys licensed to practice law in California where the arbitration case was filed, Cohen instead tapped Trump Org in-house lawyer Jill Martin as his local counsel. Martin, whose business address was the Trump National Golf Club in Rancho Palos Verdes, and whose LinkedIn page referred to her as vice president and chief counsel at the Trump Organization until it mysteriously disappeared after the WSJ broke the story, insisted at the time that she was acting solely in her personal capacity, not as a Trump employee. Naturally Jill Martin, the person, not the Trump employee dammit, worked directly with Trump Organization employees and regular Trump outside counsel Lawrence Rosen to draft a statement denying that she was coordinating with the Trump Organization. CHUTZPAH!
When the Journal contacted Ms. Martin and the Trump Organization in March about her involvement in the arbitration, she sought out Eric Trump for advice on how to respond, according to the people.

Eric Trump then approved a statement to the Journal drafted by Ms. Martin with input from Mr. Rosen and Alan Garten, the Trump Organization's chief legal officer, these people said. The statement said Ms. Martin had facilitated the filing of the arbitration "in her individual capacity" and that "the company has had no involvement in the matter."
Stupid Lie #5 -- Michael Cohen is a Liar Liar Pants on Fire!
The president and his entire family are up to their eyeballs in shady shit, and Michael Cohen knows where all the bodies are buried. Should they keep their mouths shut citing pending litigation, or should they dispatch the cigar bar vampire to slag him in the press?
Rudy Giuliani, a lawyer for Mr. Trump, said after the plea that Mr. Cohen lacked credibility and that the government's charges against Mr. Cohen contained no allegations of wrongdoing by the president.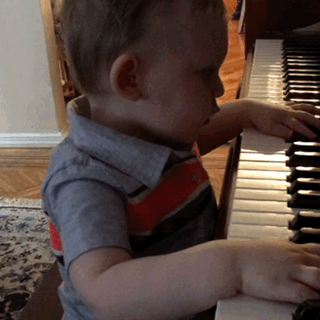 media3.giphy.com
That train is never late! And also, what are the odds the main source for this article was someone whose name rhymes with Schmichael Schmohen?
[ WSJ ]
Follow your FDF on Twitter!
This week is going to be UGLY. But we'll be here for you. Can you be here for us?
Liz Dye
Liz Dye lives in Baltimore with her wonderful husband and a houseful of teenagers. When she isn't being mad about a thing on the internet, she's hiding in plain sight in the carpool line. She's the one wearing yoga pants glaring at her phone.