James O'Keefe Will Twitter Himself A Tunnel To Freedom!
News
January 27, 2010 12:40 PM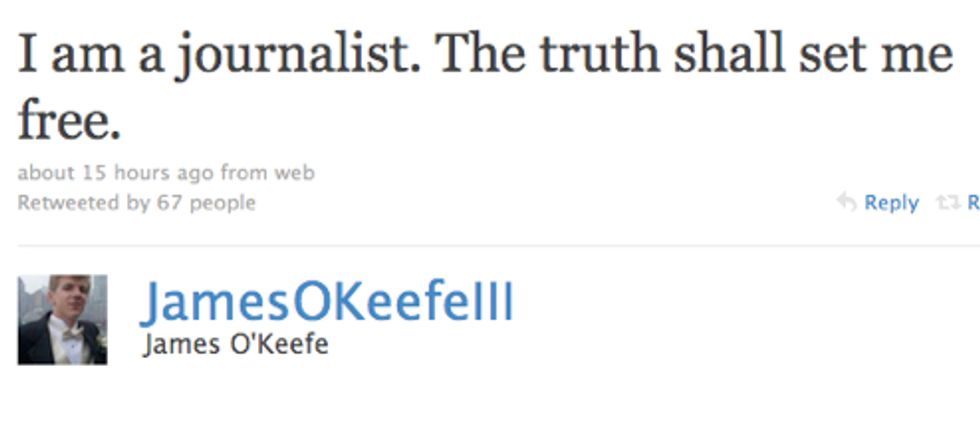 That, and a bail bond.
---
On Tuesday at 4:40 p.m., O'Keefe, Dai and Basel were released from the jail and were waiting for a cab. Asked to comment, O'Keefe said only, "Veritas," which is Latin for "truth." O'Keefe's biography on the blog site www.BigGovernment.com says he works at VeritasVisuals.com, although that site does not appear to be functioning.

O'Keefe spent most of the time in the men's room off the jail's lobby, then hustled to the cab when it arrived. As he ran into the back seat, he called out, "The truth shall set me free."
"You know what, I'm gonna put that on my Twitter, right now..."